Almost four years after Mazda revealed its wildly successful CX-3, Volkswagen has finally entered the small SUV segment with the 2019 Volkswagen T-Cross. Not to be confused with its larger brother, the T-Roc, the T-Cross is based on the Polo light hatchback and is due to be launched in Australia in 2020.
Measuring 4,110mm long, the T-Cross is actually 165mm shorter than the CX-3, yet with a minimum of 385-litres of bootspace and a sliding rear seat, it's more practical and offers a wider range of technology.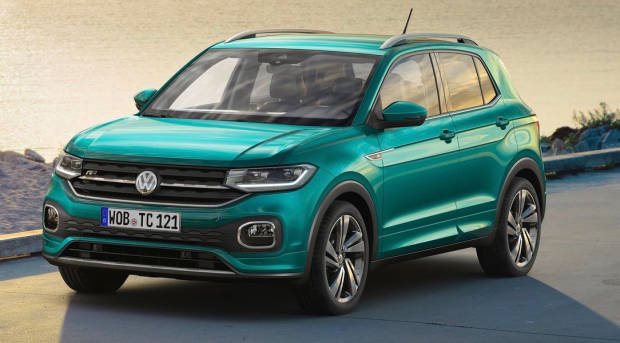 Emphasising the car's appeal as a "truly global product", there are different versions of the T-Cross for different regions of the globe – a European model that Australia will receive, a South American model and another one for China, all with slightly different styling and available engines.
Ralf Brandstätter, Chief Operating Officer of Volkswagen Brand, explained at the world premiere in Amsterdam: "We're actually presenting the T-Cross today three times over! We unveiled it a few hours ago in Shanghai, and Sao Paulo will follow later tonight. It shows just how important the T-Cross is to the Volkswagen brand as a truly global product."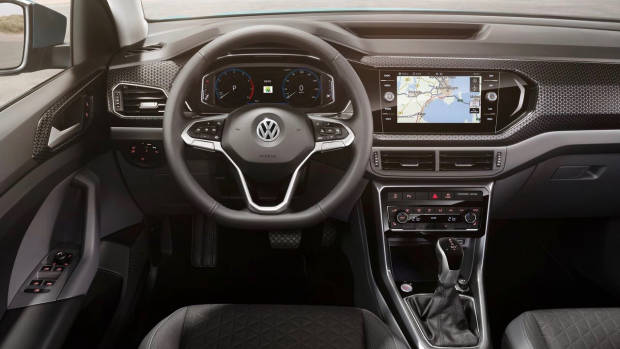 Volkswagen hasn't given full details of the T-Cross' dimensions, instead only listing its 4,110mm overall length and 2,560mm wheelbase – both being less than the Mazda CX-3, itself being one of the smaller entrants into the small SUV segment. Yet despite this, Volkswagen claims between 385- and 455-litres of bootspace – a minimum of 121-litres more than the CX-3 – and with the seats folded, 1,281-litres is available. The T-Cross is also equipped with a sliding and reclining rear seat.
Despite being the smallest SUV in the Volkswagen stable, the 2019 Volkswagen T-Cross offers more technology as standard than the T-Roc or Tiguan. Standard equipment includes autonomous emergency braking in both forward and reverse, lane assist and blind-spot monitoring with rear traffic alert, while optional equipment will include adaptive cruise control, driver attention alert and automatic parking.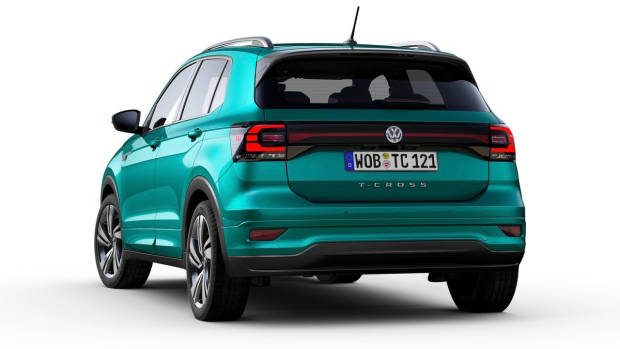 Using the same MQB-A0 platform as the latest Volkswagen Polo, the 2019 Volkswagen T-Cross offers a range of three- and four-cylinder engines – the same 70kW and 85kW tunes of the 1.0-litre turbocharged three-cylinder petrol engine as the Polo, as well as the 110kW 1.5-litre turbocharged four-cylinder petrol from the Skoda Karoq.
Just a sole diesel powerplant will be offered in Europe – a 70kW 1.6-litre turbocharged four-cylinder unit, and a five-speed manual is standard on the 70kW units, with a six-speed manual available on higher-powered engines. A seven-speed dual-clutch automatic is also available and in Australia we expect the 85kW and 110kW petrol units to be offered.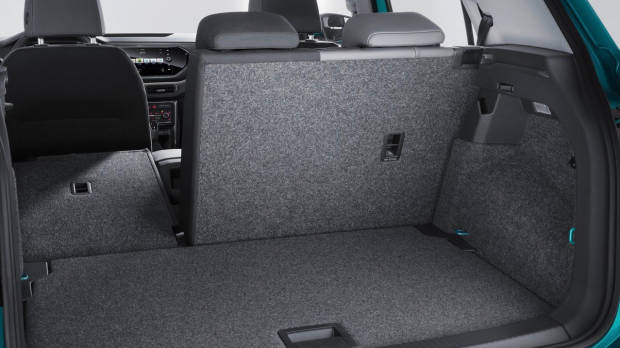 The 2019 Volkswagen T-Cross will also offer more personalisation opportunities than other Volkswagen products to enhance the car's youthful appeal. A wide range of exterior colours will be offered, as will contrasting roof colours, different colours and designs for the wheels and interior trims as well.
The European-specification 2019 Volkswagen T-Cross will be built solely in the brand's Navarra, Spain plant, with the company investing €1 billion into the plant to increase its production output ability and avoid the production constraints associated with the larger T-Roc SUV.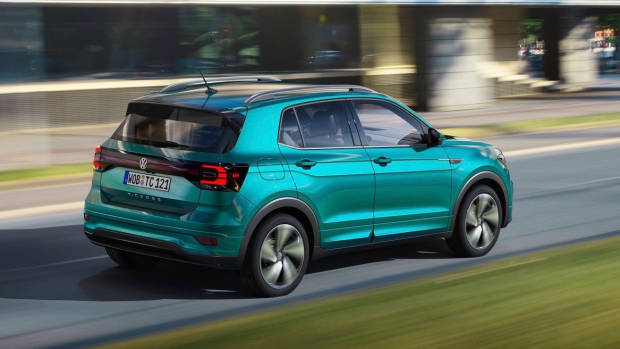 While the Volkswagen T-Cross isn't yet confirmed for Australia, the company's local arm has indicated that it will be arriving in 'around 18 months' – which indicates a mid-2020 local release.
Stay tuned to Chasing Cars for more Volkswagen news and reviews.