After a number of teasers, the 2018 Volkswagen Polo and Polo GTI have finally been revealed internationally. Sitting on a new platform and sporting a fresh new look, the Polo is also now available with significantly more technology than before.
The Mk6 Polo is also much larger than the model it replaces, with an extra 10cm in between the wheels resulting in a length of just over four metres – 4,053mm to be exact – which is actually longer than a Mk4 Golf. Like its SEAT Ibiza cousin and almost every other new Volkswagen, the new Polo rides on Volkswagen's MQB modular platform. A 351-litre boot – 70-litres larger than before – ensures that the Polo remains the most practical light car.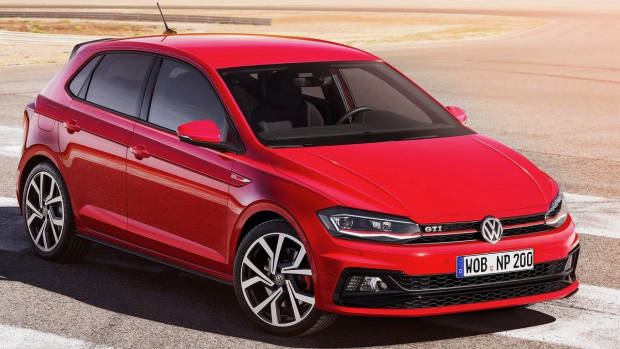 Dr Herbert Diess, Chairman of the Volkswagen Brand Board of Management, explains: "The Polo is a young, fresh car. It combines charisma with strong technology."
"No other car offers so much space for its size. This makes our Polo the number one compact car, and it will remain number one." Dr Diess said.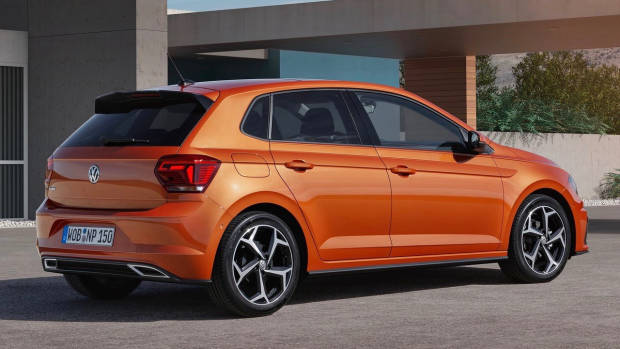 With over 14 million Polos ever sold, Volkswagen couldn't afford to mess this model up, and they don't appear to have, at least from a stylistic point of view. A newfound funkiness has been incorporated into the Polo's design – the low-slung front end with available LED headlights, strong shoulder lines and a petite rear with Audi Q2-esque tailights will help to ensure that the Polo finds more Australian homes than ever before.
Unlike Polos of the past, the new model will only be available as a five-door hatchback for now, with no three-door in the future plans for the German brand.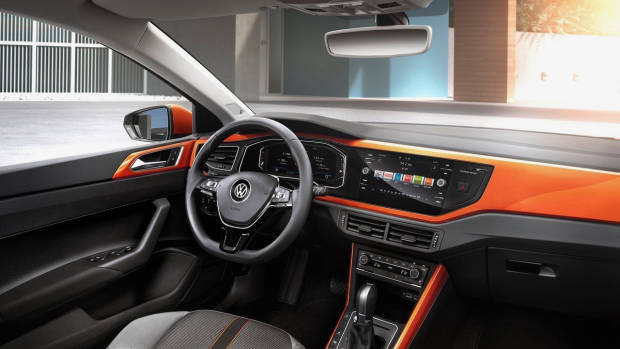 But the area of biggest departure from the last Polo is the interior, which is much more modern than before, and even appears more characterful than the Golf. Instead of a photocopier approach to Volkswagen interior design – that is, take a Golf interior and decrease its size by 20 percent – the new Polo's interior is fresh and sleek, and dominated by a gloss dashboard panel that is available in a range of different colours.
The sleek air vents sit below the infotainment screen, which is available in sizes ranging from 6.5- to 8.0-inches, with Apple CarPlay, Android Auto, DAB+ digital radio, inbuilt satellite navigation and a rear-view camera all available, though we'd expect all to be available on Australian-delivered Polos when they arrive.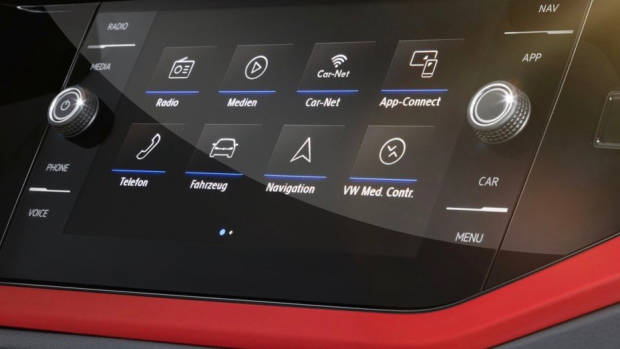 For the first time, Volkswagen's Active Info Display has trickled down to the Polo, and the second generation of the system debuts in the new model. The updated Active Info Display features a new design with new menu layouts, a higher resolution screen and further customisation options for drivers to make their Polo truly theirs.
The 2018 Volkswagen Polo also gains more technology, with autonomous emergency braking with pedestrian detection, radar cruise control that functions up to 210km/h, blind-spot monitoring, rear-traffic alert, automatic parallel parking and keyless entry and start all available. Unlike the Mk5 Polo, non-GTI buyers also have the option of adaptive dampers, and the panoramic sunroof is billed as one of the largest in the light car segment.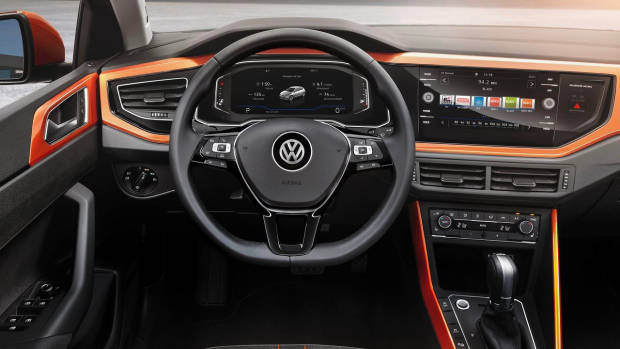 Engine options in Europe start with both naturally aspirated and turbocharged 1.0-litre three-cylinder units ranging from 48kW to 85kW, plus the new 110kW 1.5TSI Evo with cylinder deactivation for enhanced fuel economy. The Polo GTI features Volkswagen's ubiquitous EA888 2.0-litre turbocharged four-cylinder petrol engine with a 147kW tune, capable of 0-100km/h in just 6.7 seconds – not far off larger Golf GTI territory. Diesels range from 59kW to 70kW, but Australia is highly unlikely to see those. Transmissions, as before, are six-speed manuals and seven-speed DSGs.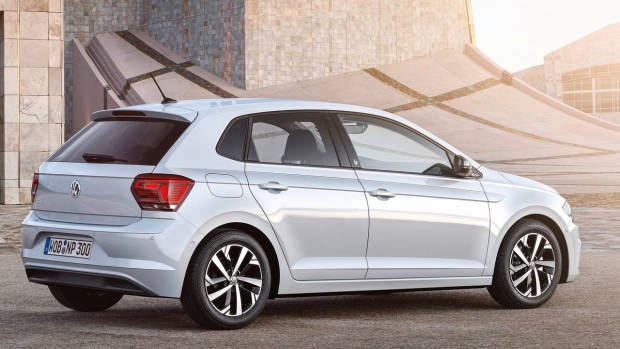 In Europe, the 2018 Volkswagen Polo will be available in Trendline, Comfortline and Highline models, as well as the sporty-trimmed R-Line and the Beats Audio edition, which features a 300-watt sound system and unique trimmings and badging. Like the current generation Polo, we expect a two-tiered local lineup with both the Beats edition and GTI sitting above and perhaps the R-Line to make an appearance as an option package this time around.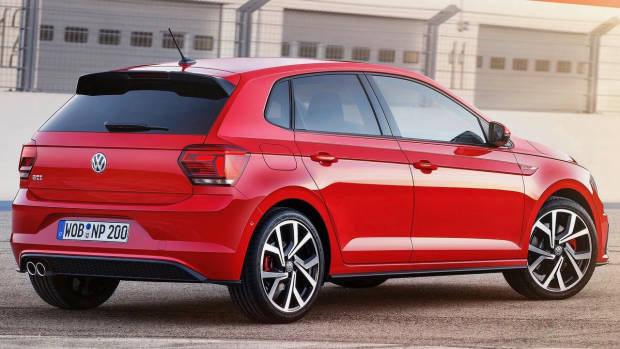 The 2018 Volkswagen Polo is to launch in Australia in the first quarter of 2018, with local pricing and specifications to be revealed closer to then.