For the first time in almost seven years, an all-new Suzuki Swift has been launched. Arguably Suzuki's most famous nameplate with over five million units sold, the 2017 Suzuki Swift rides on a new platform, features new engines and much more available equipment this time around. Inspiration from larger Suzuki products, such as the S-Cross is also clear to see.
More importantly however, the 2017 Suzuki Swift boasts important active safety updates, and equipment like autonomous emergency braking and adaptive cruise control are now available. The new Swift has also grown on the inside, with Suzuki promising that it's the most comfortably Swift ever, despite a 30kg weight loss.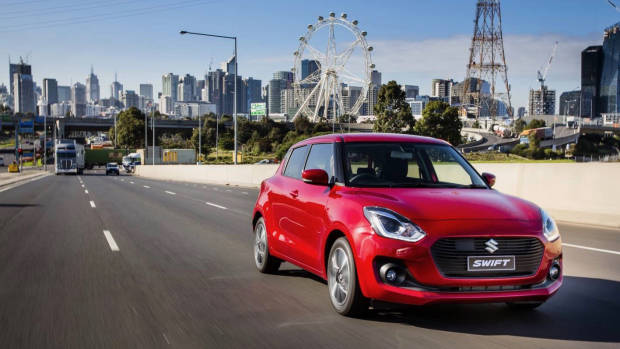 Suzuki Australia Automobiles Director, Andrew Moore said, "The new Swift has been five years in the making with a lot of that time dedicated to implementing and perfecting systems and features based specifically on what our customers have told us they want. The end result is something that I could not be prouder of, and something that perfectly marries together bold innovation with the Swift DNA we all know and love."
Moore continued, "The new Swift is without doubt the best value light hatch on the market – no one else can provide features like sat nav, reversing camera and alloy wheels in its entry auto; no-one else offers the advanced safety features such as AEB and radar cruise under $20,000".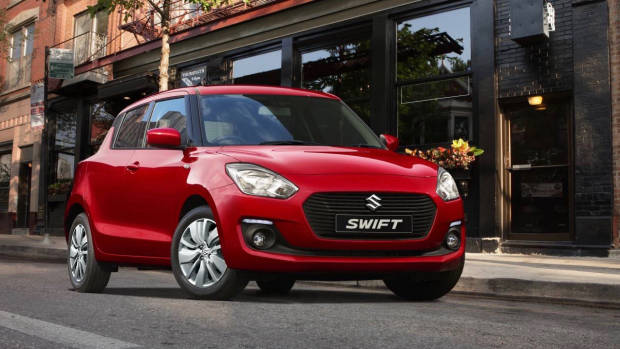 While offering styling that is best described as evolutionary, the new Swift promises to offer a wider range of attributes than ever before, starting with a well equipped and well priced lineup.
With the entry-level GL priced at $15,990 ($16,990 drive away), the new Swift's starting price includes more features than before. The GL is the only 2017 Swift to feature a five-speed manual and is equipped with six airbags, stability control, cruise control, Bluetooth, a trip computer, air conditioning, steel wheels, a leather steering wheel with audio controls and daytime running lights.
A revised 66kW/120Nm 1.2-litre DualJet four-cylinder engine derived from the last Swift comes as standard on all Swift GL variants, and it consumes as little as 4.6L/100km of fuel.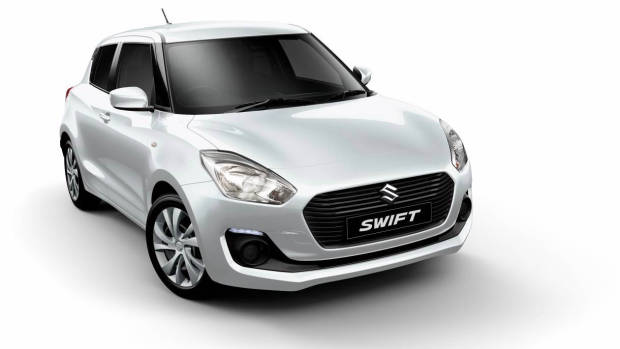 For $2,000 more than the GL at $17,990 ($17,990 drive away), the GL Navigator offers a seven-inch touchscreen infotainment system with Apple CarPlay and Android Auto, inbuilt satellite navigation, a reversing camera and 16-inch alloy wheels.
Next up is the $18,990 ($19,190 drive away) GL Navigator with Safety Pack, which adds potentially life-saving autonomous emergency braking that works below 140km/h, radar cruise control and lane-departure warning. Suzuki is alone in offering a light car with radar cruise control for under $20,000 – unless you haggle a Skoda Fabia with its optional Premium Sports Pack.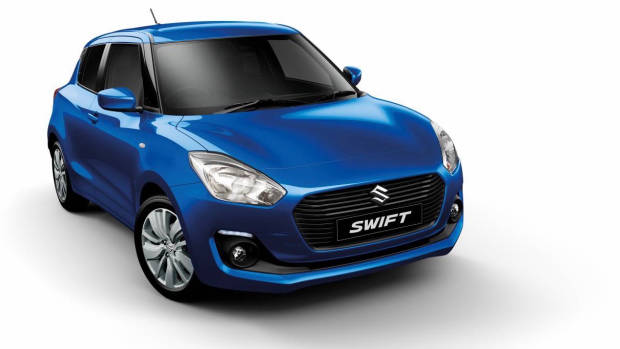 Top of the local Swift tree for now is the $22,990 drive away GLX Turbo, which among other things adds a 1.0-litre turbo BoosterJet engine producing 82kW of power and 160Nm of torque, matched to a six-speed automatic with paddle shifters. The GLX Turbo is rated at an overall 5.1L/100km fuel economy rating.
The GLX Turbo also adds keyless entry and start, polished alloy wheels, automatic LED headlights with automatic high beam, LED daytime running lights and climate control air conditioning.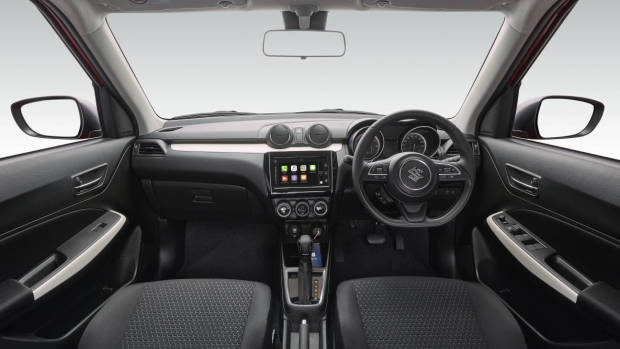 The 2017 Swift measures at 3,840mm long, which is actually slightly smaller than its predecessor. Despite this, the wheelbase is longer and the body is wider than before, and Suzuki claims that the 2017 Swift is the most spacious yet. The boot has grown by 32-litres to 242-litres, and the car weighs some 30kg less than before thanks to the use of higher-strength steel around the car's body. 2017 Suzuki Swifts can weigh as little as 870kg, and even the high end GLX Turbo weighs just 915kg.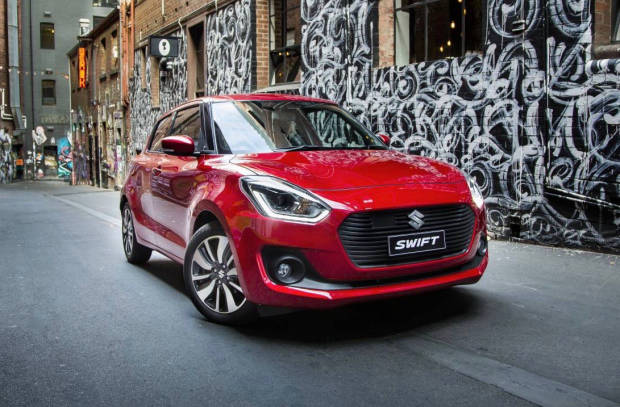 The 2017 Suzuki Swift is hopefully the sales shot in the arm that Suzuki Australia needs in a segment that's down 16.3 percent in 2017. Swift sales are down 41 percent year-on-year to just 1,727 sales or 5.6 percent market share. The Swift's main competitor, the Mazda 2, for example has sold 5,080 so far in 2017.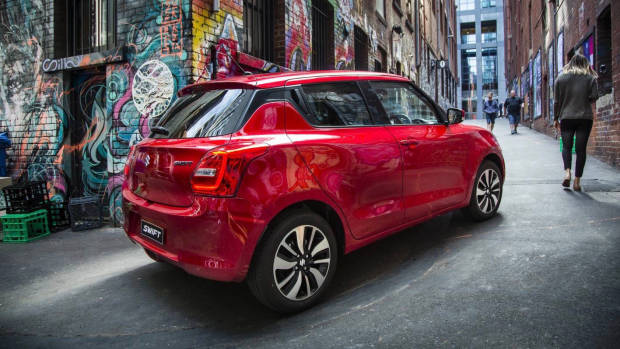 The 2017 Suzuki Swift is in dealerships now. Like all Suzukis, the Swift is covered by a three-year/100,000km warranty with six-monthly/10,000km service intervals.
2017 Suzuki Swift pricing:
GL five-speed manual: $16,990 drive away
GL Navigator CVT: $17,990 drive away
GL Navigator with Safety Pack CVT: $19,190 drive away
GLX Turbo six-speed auto: $22,990 drive away