Volkswagen confirmed today that the first batch of W-Series Amarok utes have rolled off Walkinshaw's production line in Clayton, Melbourne.
A team of 25 employees have been tasked with remanufacturing a total of 48 of the special edition utes that puts a grand touring spin on the offroader with a whole suite of performance and styling upgrades.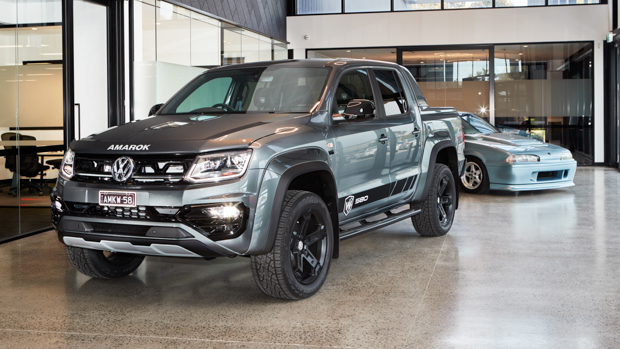 Along with being remanufactured here in Australia, Walkinshaw is sourcing the parts for the W-Series Amarok from both local and international suppliers as the outlet has done previously with the Ram 1500 ute.
Walkinshaw has put the Amarok W-Series though 20,000 hours of extensive testing with Joel Stoddart, the group's managing director, expressing his admiration for its performance during the process.
"The W-Series Amarok has been designed to offer driving dynamics and cornering ability rarely experienced in a  dual-cab ute," he said.
"Throughout our track and open-road testing, the Amarok V6 proved itself time and again as a tough and potent base car; while the modifications we've made to our version of the car have only enhanced it."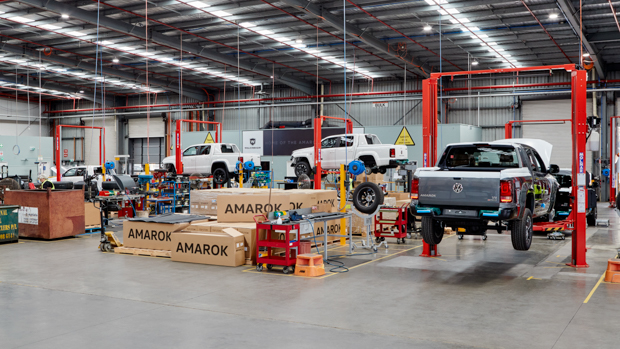 Volkswagen is developing two versions of the W-Series Amarok, but all available models have currently been spoken for.
Opening the range at $71,990 (before on-road costs) is the Amarok W580 has been modified with exclusive 'Clayton' 20-inch alloys, re-tuned suspension with twin-tube shocks, LED fog lights and flared wheel arches.
The top-spec Amarok W580S gains extra goodies such as Vienna leather seats with 14-way adjustability and a heated function for the front row, a twin-tube exhaust and a five-piece tub liner for the cost of $79,990 (before on-roads).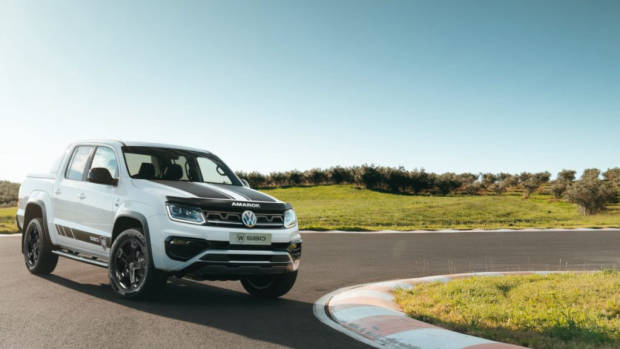 Some might be disappointed to hear there has been no added grunt to the W-Series but with 190kW of power – and 200kW on overboost – plus 580Nm of torque from its turbodiesel V6, the Amarok is already the most powerful ute in its class.
If you aren't lucky enough to score a W-Series ute, the top-spec Amarok Aventura TDI580 packs many of the same features as the Walkinshaw versions for the slightly lower price of $72,490 before on roads.
Volkswagen Amarok 2021: prices in Australia
All prices listed are before on-road costs.
Amarok TDI400 Core dual-cab manual: $44,590
Amarok TDI420 Core dual-cab automatic: $47,590
Amarok TDI500 V6 Core dual-cab manual: $49,590
Amarok TDI550 V6 Core dual-cab automatic: $52,590
Amarok TDI550 V6 Sportline dual-cab automatic: $56,590
Amarok TDI580 V6 Highline dual-cab automatic: $61,990
Amarok TDI580 V6 Aventura dual-cab automatic: $72,490
Amarok TDI580 V6 W580 dual-cab automatic: $71,990
Amarok TDI580 V6 W580S dual-cab automatic: $79,990