A sporty station wagon of the Subaru WRX, coined the Subaru Levorg, will launch in Australia in mid-2016. Sold in the Japanese domestic market, the Levorg is what local Subaru management is terming the spiritual successor to the fourth-generation Liberty Wagon.
More recent Liberty models have grown in size and moved away from the performance focus of the 2003-2009 fourth-gen car. Though the Levorg is based on the Impreza platform and is 39mm shorter than a Liberty wagon, it should find plenty of love from the turbocharged Liberty crowd.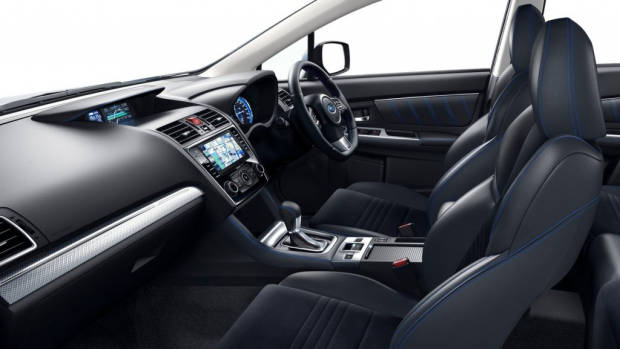 Today's announcement is a firm decision, though details for the Australian market are still scant. The main engine offered in the Levorg will likely be a WRX-sourced two-litre turbocharged petrol, making 221kW and 400Nm.
The Japanese market also features a smaller 1.6-litre turbo four, producing 125kW and 250Nm; if there is room for two engines, the 1.6 may also be on the cards for us. In Japan, both engines are paired exclusively to a stepped continuously variable automatic transmission. A business case for expanding the gearboxes to include a six-speed manual is being examined.