Mercedes-Benz has unveiled the Concept EQG large SUV which is a near-production ready attempt at an electrified G-Class.
Externally the Concept EQG looks very similar to a regular G-Class with the classic rugged boxy styling dressed in the two-tone paint scheme previously seen on the EQS large sedan.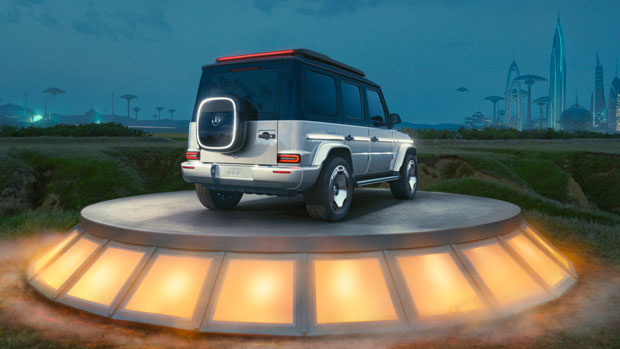 With no need to cool a combustion engine, engineers have removed the centre grille and replaced it with a decorative slate lined with additional lighting around the edges.
The exclusive 22-inch polished aluminium alloy wheels are another notable standard out while at the rear the external spare tyre has been replaced with a  square lockbox.
Mercedes-Benz said this can be used to keep a range of items you don't want floating around the cabin – such as a charging cable – but we'd probably rather have the spare wheel.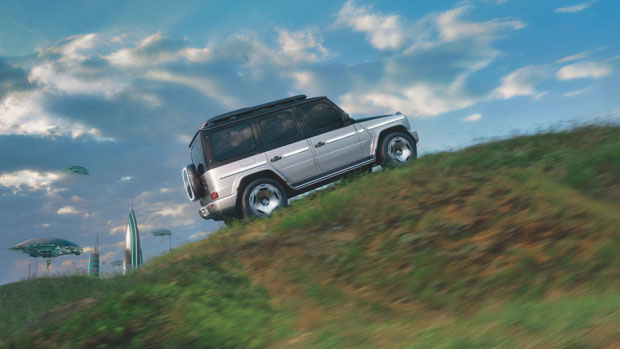 Eagle-eyed fans may also spot the flat roof rack which comes with integrated brake light at the rear and lightbar at the front, while giving drivers a place to tie down unwieldy items on weekend adventures.
Fans will be happy to hear the Concept EQG retains a ladder frame chassis, which has been inlaid with a suit of batteries though an offical capacity has not been stated.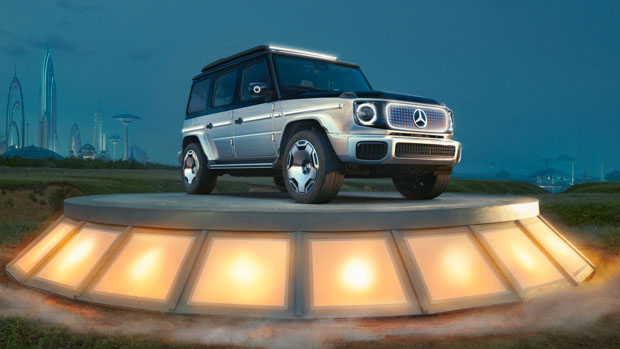 Each wheel has been fitted with an independent electric motor, giving the Concept EQG far more control when tackling difficult terrain, a feature we've also seen on rivals such as the Rivian R1S large SUV.
Similarly, the suspension remains independent at the front but switches to a rigid axle at the rear.
Engineers have also fitted a two-speed gearbox to make sure the 4×4 is capable of laying down the right amount of torque to travel steep inclines, a challenge also helped by its new-found low centre of gravity thanks to the batteries.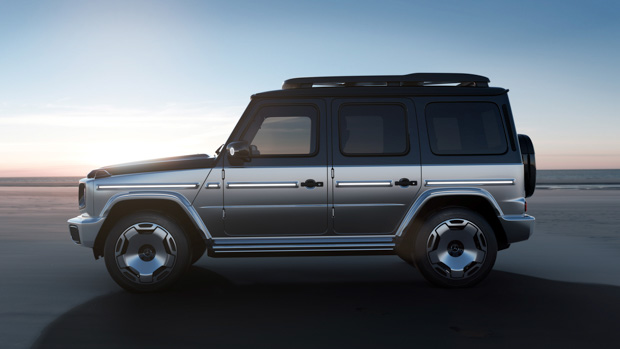 We don't know just how much range the Concept EQG is capable of but the previously unveiled EQS has claimed WLTP-tested range figures of 770km which the electrified G-Class will be unlikely to match but it shows a healthy range figure is to be expected.
Mercedes-Benz has promised it will electrify its entire line so while we don't have a due date just yet we can reasonably expect a production-ready EQG in the near future.