Kia is reportedly developing two new pick-up utes, one of which is set to be a rough-and-ready body-on-frame ute designed to compete head-on with the Toyota Hilux and Ford Ranger.
The Korean carmaker mentioned its plans to introduce two new utes at a Kia investor conference last week, and industry publication Automotive News has reported that a body-on-frame pick-up to rival Australia's most popular dual cabs is in the works.
Chasing Cars understands that a body-on-frame Kia ute has been in development for over a decade and that the brand won't release the vehicle until it believes it has potential to take on key rivals such as the Ford Ranger, Isuzu D-Max, Mitsubishi Triton and Toyota Hilux.
The revelation here is that Kia wants to develop a body-on frame vehicle instead of using Hyundai's Tucson-based monocoque Santa Cruz (that has previously been ruled out for Australia) as a base.
Kia also revealed that the larger of the two pick-ups would be a rival for full-size American utes such as the Ford F-150 and Chevrolet Silverado that are beginning to gain traction in Australia.
The Automotive News report added that Kia's ute could use multiple powertrain options from petrol or diesel to electric power – a rival for the Rivian R1T perhaps? – however no specifics have been confirmed.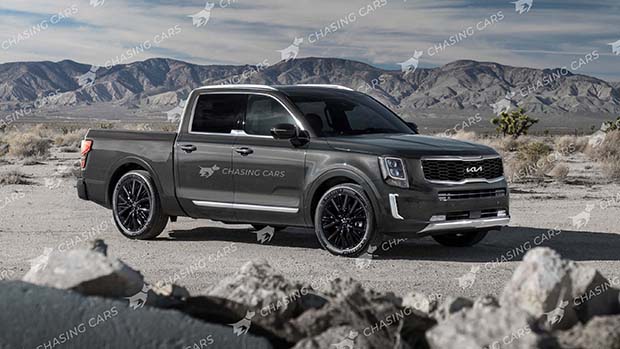 Kia wants a competitor for Australia best-selling segment
Chasing Cars understands that Kia has been trying to develop a dual cab ute over the past decade but won't launch a vehicle until it's deemed good enough to take on the competition.
The extremely popular dual cab market is currently ruled by the likes of the Toyota Hilux and Ford Ranger 4x4s which sold 39,587 and 45,986 units in 2021 respectively. The ute category accounted for 21.1 percent of Australian new car sales last year.
Along with Australia, these mid-size utes are popular in developing economies of Southeast Asia and South America.
Kia would certainly have its work cut out if it were to achieve success in this segment.
Chasing Cars previously reported on the potential of a Kia ute and that Australia would be a crucial market.
Kia Australia's chief operating officer Damien Meredith, said at the time that the brand was very keen to move into the light commercial space.
"The good thing is that if it (the ute) does occur, I think that we'll have a lot of ownership of it because obviously we are a big market," he said.
As much as a dual cab ute seems like a simple recipe, we've seen companies get it wrong before including the Nissan Navara-based Mercedes-Benz X-Class that, despite a lusty V6 engine and sharp cabin aesthetic, did not succeed in Australia.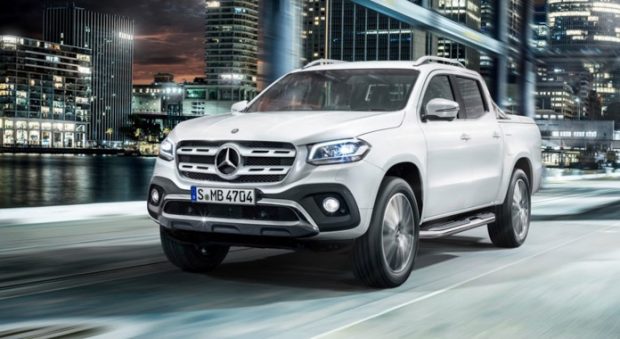 Powertrain possibilities
There are plenty of potential engines within the Hyundai, Kia and Genesis family of vehicles, however a version of the 3.0-litre straight six turbo-diesel engine found in the Genesis GV80 large SUV could be the perfect engine for a dual cab ute offering. 
When Albert Biermann was head of R&D at Hyundai (Kia's cousin-company), he suggested that this engine could find its way into a commercial vehicle.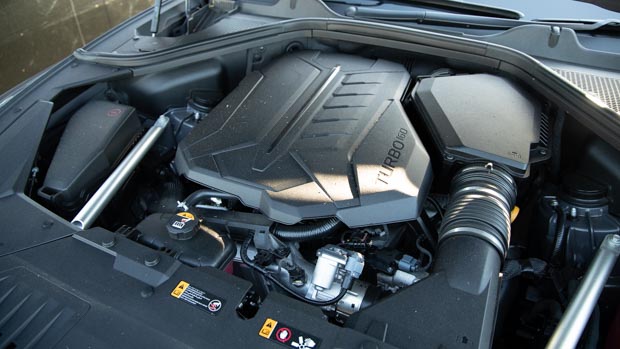 In the GV80 the diesel V6 makes 204kW/588Nm which could offer the punch the Kia dual cab needs to keep up with the pack. Those figures are higher than the existing Hilux 2.8-litre four-cylinder (150kW/500Nm) and will be similar to the new-generation Ford Ranger's 190kW/600Nm V6.
If the six-cylinder engine powers the flagship ICE ute, then lower grades could receive the 2.2-litre turbo-diesel four-cylinder engine found in various Kia products such as the Sorento large SUV.
According to Automotive News, the body-on-frame construction of Kia's slated ute will make it friendly for future electrification. Expect an EV powertrain to join the range in around 2025.