Subaru has released a teaser video for an all-new small SUV it plans to reveal online next week across various markets – and there's a high chance the vehicle will be the next-generation XV.
The Japanese carmaker is yet to confirm what vehicle is being revealed, but there are hints – visual and contextual – that suggest it is the next XV, known as the Subaru Crosstrek in North America.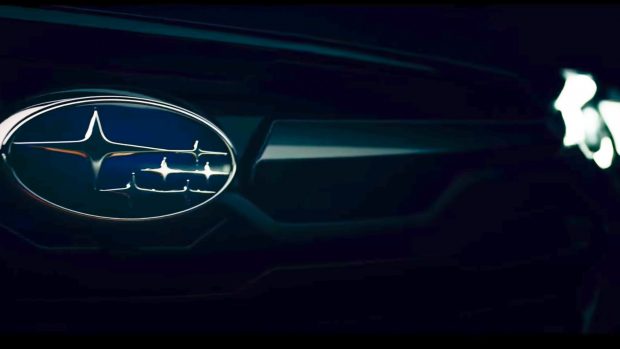 The video only shows the 'new SUV' for seconds at a time, but there are indications this is a small SUV.
Coming through a tunnel we can see – perhaps emphasised by the low camera angle – the vehicle pictured appears to be wider than it is tall. That rings true for the current XV, which is 1800mm wide and 1615mm tall.
Other visual features include a silhouette that looks more like Subaru's forthcoming Solterra electric SUV – or the Toyota Corolla Cross small SUV – than the current rounded XV. The vehicle will adopt relatively clear LED lighting cues from Solterra.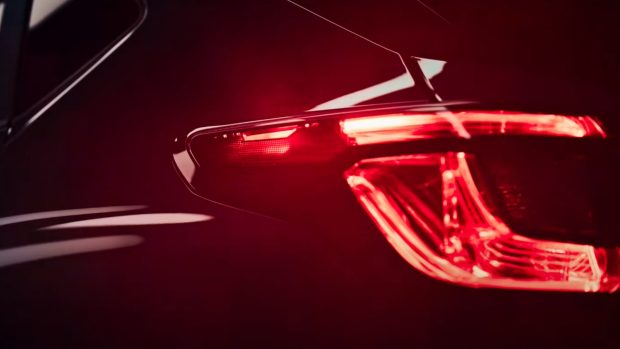 If what we're seeing is a new Subaru XV, it will enter a hot market against rivals such as the forthcoming Toyota Corolla Cross, facelifted Volkswagen T-Roc and new Nissan Qashqai.
Will this Subaru SUV sit on a new platform?
Details are again sparse, but speaking to Chasing Cars at our walkaround of the Solterra in June 2022, Subaru Australia managing director, Blair Read, hinted the Impreza small car and XV small SUV are the next cars due a refresh. 
The model cycle of Impreza is usually 5-6 years, and the current model launched in November 2016. To this, Read said to "watch this space".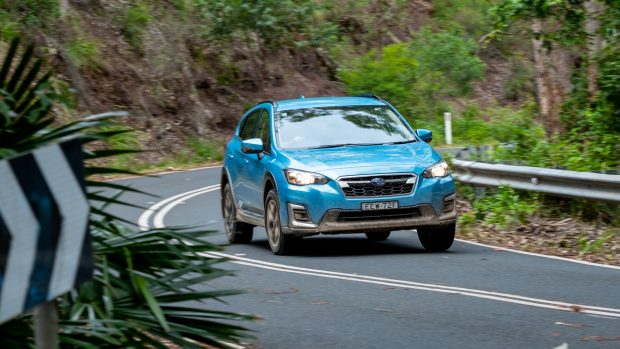 As the XV and Impreza are closely related, and the current XV debuted in May 2017, what we're seeing is most likely a new XV rather than a facelifted Forester or new Ascent three-row SUV. 
Mr Read also confirmed that the WRX sports sedan will be the last Subaru to sit on Subaru Global Platform (SGP) underpinnings. 
To us, that shows the timing is right for a new XV and – if that's what's coming next week – it will more than likely debut a new platform.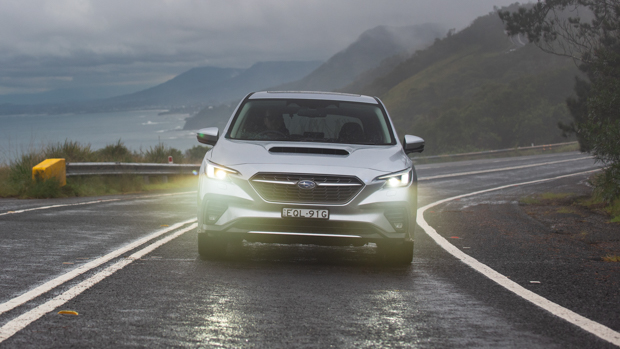 That means potentially more advanced interior technology and perhaps more drivetrain electrification. We can also look at how similar Subaru's Solterra is to the Toyota BZ4X, with both sharing a common platform.
If Subaru and Toyota continue getting closer, it wouldn't be absurd to think that the XV may even roll onto Toyota's 'TNGA' underpinnings. However, with Subaru's history of symmetrical AWD and off-road dependability, this seems less likely.
Subaru is also known for its four-cylinder 'boxer' flat-four engines which may not suit TNGA packaging. If a new XV is on the way, then either the new Impreza will be not far behind, or it could be the end of that nameplate altogether. More information isn't far away though, stay tuned to Chasing Cars for further updates.