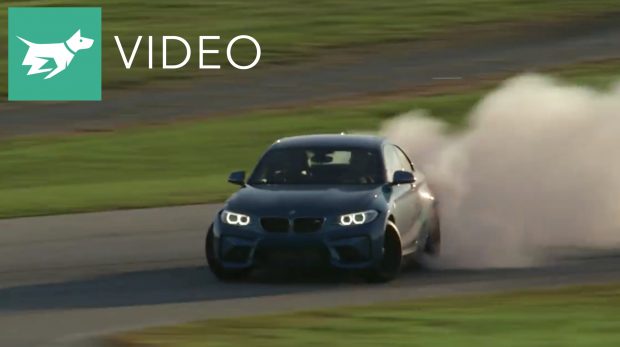 The drip-feed marketing of the 2016 BMW M2 has taken an even hotter step today, with BMW's North American division releasing tantalising new footage of the halo model.
In the latest official look at the M2 coupe, we've got a short-and-sweet clip of the baby-M engaged in a ten-second hardcore drift around a sweeping bend. The location: BMW's Performance Center in Spartanburg, South Carolina.
Watch the video by clicking on the photo at the top of the post.
As a small rear-wheel-drive two-door the M2 will be a beast in its own right, but it's also a nod to M traditionalists. An available manual is the biggest crowd-pleaser for those who believe BMW has moved too far in the direction of large, heavy cars that can be specified only with an automatic.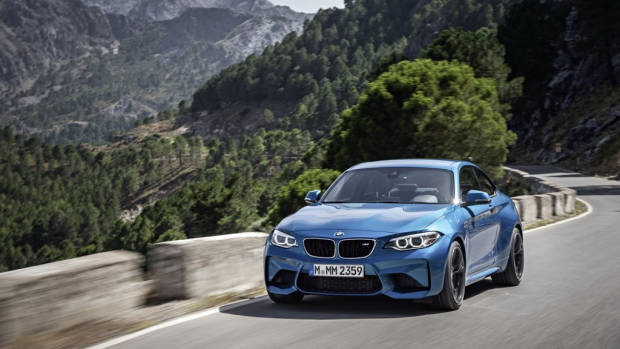 The American market has been particularly vocal in recent years for a return to M traditionalism. The United States is the only place you can opt for a current, F10 BMW M5 with a six-speed manual, for example.
We don't think there will be too many complaints about the M2, however. With either a six-speed stick or an eight-speed automatic, the M2 produces 272kW of power at 6500rpm. Normally, there's 465Nm of torque, but in full overboost mode—like we're seeing in the above video—the coupe actually twists out 500Nm from just above idle.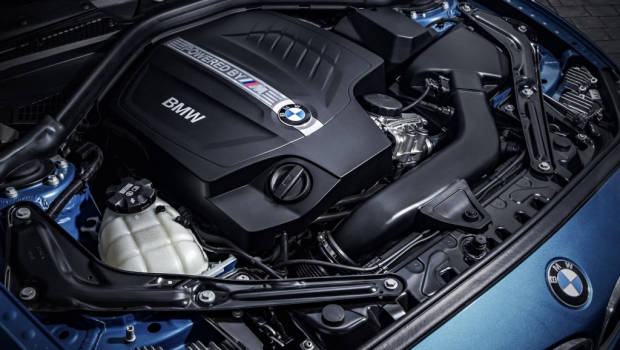 Learnings from the BMW M4 GTS are also present, with water cooling to keep the new three-litre inline six from overheating. Automatic models also get beefier oil cooling systems to allow for rapid-fire track shifting.
Track work is also made easier thanks to an optional Active M Differential to allow the handling to be as tight as possible.
BMW will be launching the M2 locally next year with an expected price over $100,000.