When Chasing Cars spoke with Chris Weil, head designer of the 2021 BMW 4 Series, he made clear that every model in the BMW range should have a distinct character, with all vehicles to grow further apart both in design and driving dynamics.
Weil mentioned confirmed that most of the range was already "quite differentiated… There are just two models that are not, those were the 3 and 4 Series in the past, and the X3 and X4 from the front end".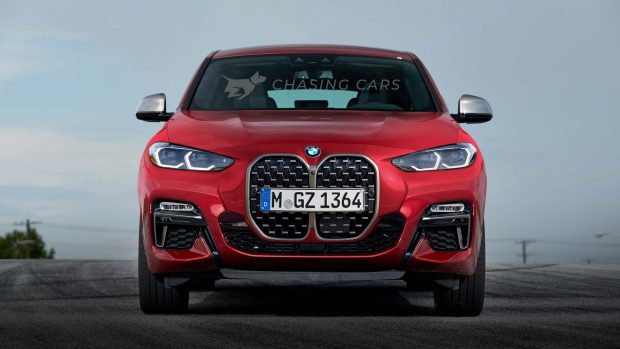 That inspired us here at Chasing Car's to mock-up what we think the next X4 could look like. We reckon those in-your-face beaver-tooth grilles suit the butch SUV much better than the 4 Series coupe.
Released in 2018, the second-gen G02 X4 currently shares its entire front end character with the wagon-bodied X3 SUV. From the rear three quarter is already a very different beast, but Weil is laser-focused on character conviction for each model.
In Australia the BMW X4 competes for with other 'coupe' SUVs including the Mercedes-Benz GLC-Coupe and forthcoming Audi Q5 Sportback.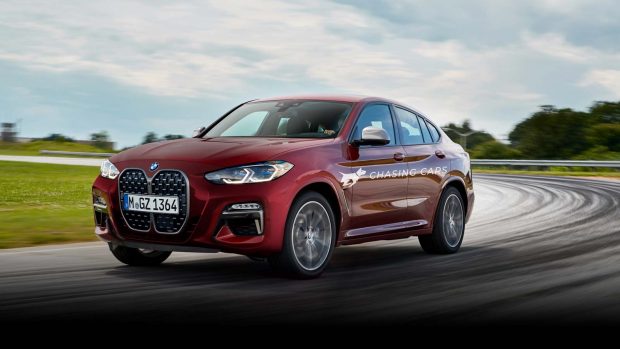 Currently, the X4 range starts with the two-litre xDrive 20i which produces 135kW and 300Nm from its 'B48' engine. Above this is the xDrive 30i which boasts a higher state of tune and 185kW/350Nm.
The range runs up to the six-cylinder M40i, that car's silky three-litre turbocharged engine produces 285kW and 500Nm. All Australian variants use an eight-speed ZF transmission and an all-wheel-drive system.
The rough four-year product cycle of the BMW X4 indicates that a facelift is on the cards shortly. It stands to reason that we may see a similar beaver-toothed design on the X4 as soon as 2022.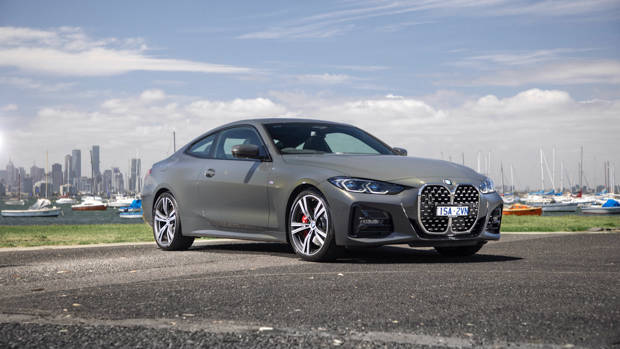 Weil commented that a car's design flows from its intention "When we start the design process we are doing a differentiating and a character finding process… we design towards this character".
Having a look back at the new 4, it's obvious how the Weil differentiated the coupe from its 3 Series brother in visual terms; Weil "wanted to emphasise the muscles on the front and rear wheels", this marks a significant departure from the functional but crisp 3 Series aesthetic.
A little more about the new grille design – it emerged as BMW's 4 Series entered its second generation apparently inspired by the 328 coupe.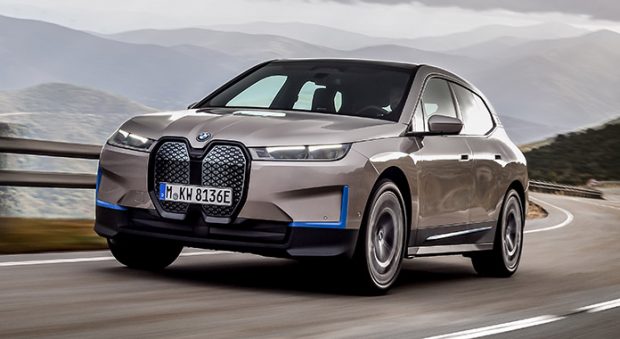 Never ones to waste a controversial piece of design, BMW has applied the feature to other concepts since, including the iX, showing the Bavarians are sticking to their guns.
Naturally, BMW did their due diligence and Weil made clear that the "people who like the 3 Series are not the customers buying the 4 Series".
Given the X4's even more niche and style-focused position, it's safe to assume that adopting more out-there styling could be successful in the SUV 'coupe' application.