BMW's first generation of X3 M and X4 M midsize SUVs are capable of hitting 100km/h in just 4.1 seconds – as well as keeping up with traditional sports cars around Germany's Nurburgring. In Australia, the X3 M and X4 M are both sold exclusively in high-specification, higher-speed Competition trim.
Australian pricing starts from $157,900 ($169,450 driveaway) for the X3 M, with the on-trend X4 coupe SUV commanding a little more at $164,900 ($176,698 driveaway). Despite the price difference, the SUVs are specified with the same level of equipment and, naturally, offer a raft of options for customisation.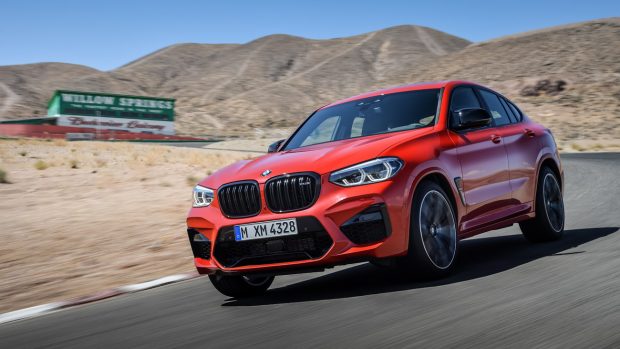 Both X4 and X3 M use a twin-turbo 'S58' inline six turned up to 375kW and 600Nm, the same found behind the extravagant kidney grilles of the new M3 and M4 Competition. A wider band of peak torque makes the S58 motor more usable than the last-generation 'S55' inline six.
Compared to the more familiar 'B58' found in the X3 M40i, the X3 and X4 M's engine specification is, frankly, outstanding. On top of the already powerful 'six, BMW has thrown a high-pressure fuel injection system, 3D-printed cylinder head, more aggressive dual VANOS and a cooling system rated for circuit use – including oil coolers.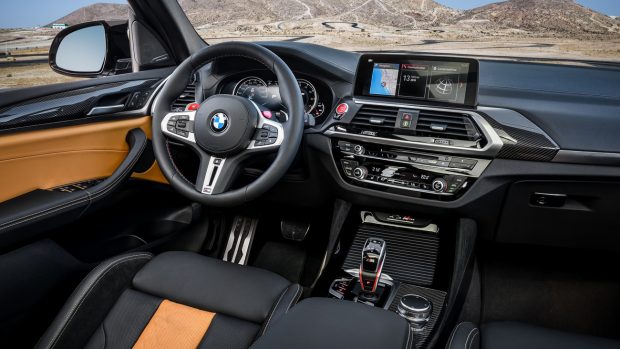 Putting the power to the road will be an M-fettled xDrive system tuned for the SUVs. Naturally rear biased, the all-wheel-drive programming can be adjusted with the drive-mode to promote more or less rotation. An electronically controlled limited-slip differential is fitted to the rear axle. An eight-speed ZF automatic gearbox is the sole option for both X3 and X4 M Competition buyers.
Not everyone will take their X3 or X4 M to a racetrack, in fact few will, but Vikram Pawah, CEO of BMW Group Australia, is confident that these vehicles are "equally at home on road or race track".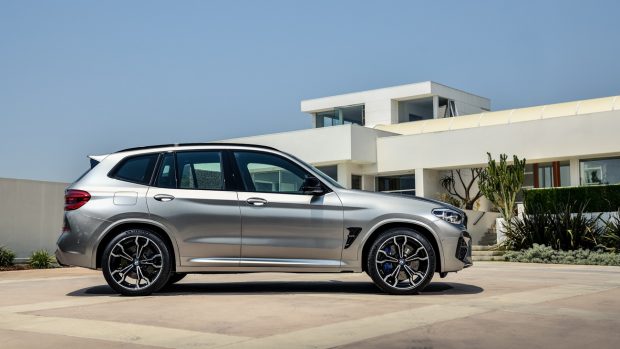 Helping with track performance is a standard-fit adaptive suspension system with M-specific geometry. Additional chassis stiffness is achieved with a front strut brace that for greater turn-in crispness. BMW's active roll stabilisation features, which the heavy vehicles will need to keep them on the straight and narrow.
Drive modes feature, of course, and can be configured independently of each-other, allowing for softer suspension with the engine in full-attack mode, or any myriad of combinations. The DTC can also be switched off. Configurable M1 and M2 buttons feature on the steering wheel, easing drive-mode selection significantly.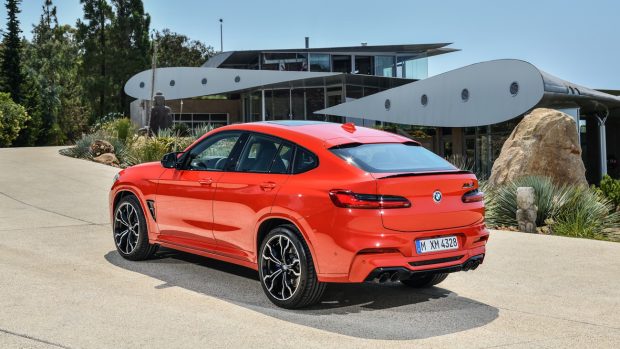 Inside BMW doesn't attempt to hide the 'M' branding at all, with the classic illuminated shift-knob, and now illuminated 'M' logos in the Merino leather-upholstered sports seats. Alcantara highlights are optional, with Black and Beige appointments standard, though Sakhir Orange, Grey, or all Black are no-cost options. A panoramic sunroof, comfort access and power tailgate finish off the specific rather nicely.
BMW's 12.3-inch digital driver's display features and responds to the selected drive mode, there's also an M-specific head-up display. Infotainment is controlled by a 10.25-inch touchscreen or a console-mounted rotary dial, and sound pompous out a 16-speaker harman/kardon stereo. wireless Apple CarPlay is still a $623 extra, though.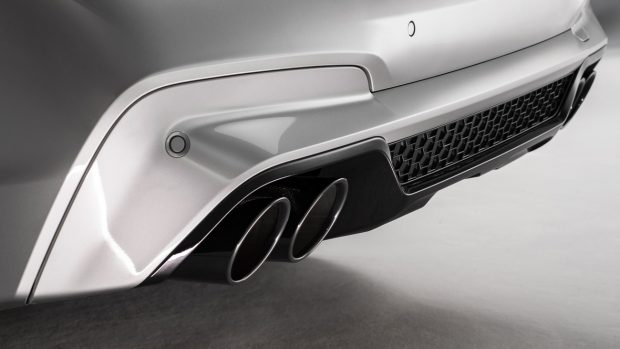 Just as in the cabin you won't mistake the X3 M or X4 M for cooking variants as they drive past. The front and rear campers are bespoke, and feature far more ventilation and bulges than the standard items. A set of black 21-inch alloys finish off the menace – we prefer the bluff X3 M, but the sleeker X4 has proven itself with plenty of fans.
On top of the standard specification, BMW offers a list of extras including gesture control ($450) and the outdated option of in-car TV for $2,250. We'd skimp out on everything but maybe the heated seats ($700), and get down to enjoying that rapid straight-six.
2021 BMW X3 and X4 M Competition: prices in Australia
BMW X3 M Competition – $157,900 ($169,450 driveaway)
BMW X4 M Competition – $164,900 ($176,698 driveaway)