We may have just recently published our comprehensive Kia Picanto review – but the Korean manufacturer is gearing up for the Australian arrival of the new 2017 Kia Picanto shape in just a few months' time.
Though the Picanto arrived in Australia in early 2016, many other world markets received Kia's super mini several years earlier – we got it right at the end of the current shape's lifespan. As we noted in our review, though the current Picanto is a good car at a great price, it currently misses many necessary amenities like a touchscreen and reversing camera due to the ageing platform.
That will all be rectified by the thoroughly modern 2017 Picanto. Scheduled for an international debut at March's Geneva Motor Show, the Picanto will likely make it to Australian shores in time for winter.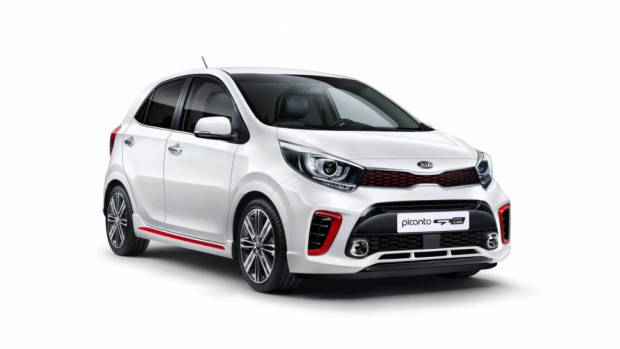 Many aesthetic cues outside have been retained, including the unique twilight design and box-like shape (that keeps the same 3.6 metre length as the outgoing car) – though Kia's new 'tiger nose' face has been grafted on, with high spec cars receiving a particularly nifty red-flecked grille and other red highlights around the lower fascia of the car.
Most of our issues with the 2016 Picanto fell inside the car – and these have been addressed in the new model. An entirely new dash, modelled on the forthcoming 2017 Kia Rio – plus new seats and upgraded trim all feature here.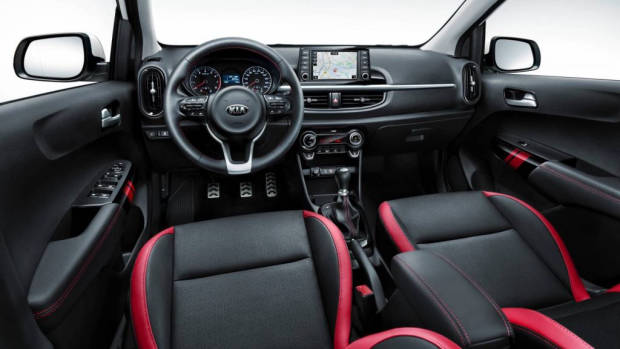 Though Kia has only released photos of the GT-Line high-spec variant, it's a safe bet that Australia will receive a Picanto model featuring the touchscreen with navigation and reversing camera pictured here. Clearly visible too is an upgraded steering wheel – now in leather – plus black and red seats, possibly in artificial leather finish.
The current Australian Picanto lineup is based around a single $14,990 driveaway Picanto Si model. However, Chasing Cars wouldn't be surprised if the 2017 car comes to Australia with at least two models – a higher-spec car like the one pictured, and a base special without the body kit outside and with simpler fabric seats.
We expect the 2017 Picanto to launch around the current price point – perhaps with a higher model around $18,000 – in around June 2017.