Korean manufacturer has had a big Geneva Motor Show for 2017, revealing no less than four new models: the European-market Stinger, the all-new Picanto small car, the plug-in hybrid Optima and Optima Sportswagon PHEV and a plug-in hybrid version of the Niro compact SUV.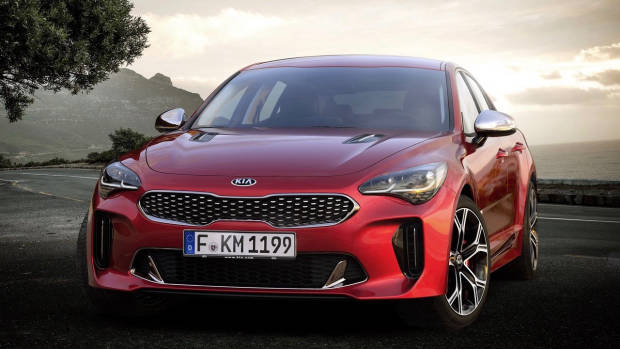 EU Kia Stinger
The Kia Stinger is due to be released in Australia in October 2017, just as local Holden Commodore production ends. The Stinger is a large, rear-wheel drive, swoopy-styled liftback that will use a 2.0-litre turbo four-cylinder petrol or a 3.3-litre twin-turbo V6 petrol, as well as a 2.2-litre four-cylinder turbo diesel if you live in Europe. While the entry 2.0-litre turbo will undoubtedly sell the most, many Australian enthusiasts are excited for the twin-turbo V6 Stinger GT, which promises to be the closest thing available to the VF Holden Commodore SS for under $60,000. Add in a seven-year warranty, and a modern and high quality interior and you can see why Kia Australia is already testing the Stinger Down Under.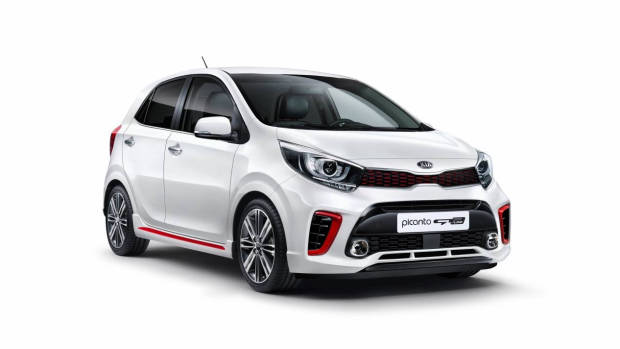 Next generation Kia Picanto
The current Picanto has only been on sale in Australia for half a year or so, but that hasn't stopped from Kia launching an all-new model for Europe. Due to hit Australia in the second quarter of the year, the all-new Picanto will be available in more than just the current 1.2-litre/4-speed automatic combination, including a possible sportier GT-Line model. Possible driveline candidates for the Australian Picanto range include an all-new 1.0-litre turbocharged three-cylinder petrol engine, and a 1.4-litre four-cylinder petrol engine, both with a 5-speed manual or possible 6-speed dual-clutch automatic. You can read more about the Kia Picanto here.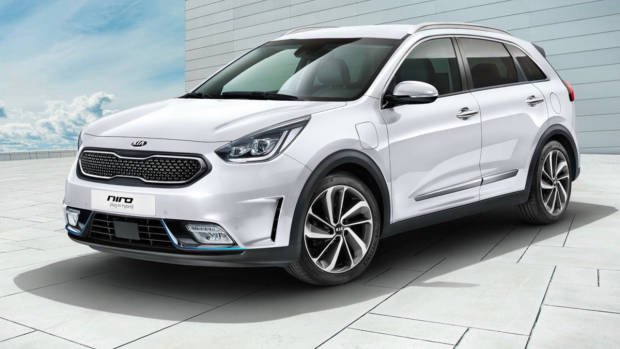 Kia Niro plug-in hybrid
The Kia Niro is an electric SUV that unfortunately isn't offered for sale in Australia. It's Kia's rival to other hybrid cars such as the Toyota Prius, but wrapped up in a more fashionable crossover body. The Niro revealed at Geneva is a plug-in hybrid variant, which combines a 77kW/147Nm 1.6-litre four-cylinder petrol engine with a 44.5kW/170Nm electric motor. The Niro plug-in hybrid is charged at the mains and is said to provide an all-electric range of 55km, as well as emissions of less than 30g/km of CO2. Chasing Cars is not expecting the Kia Niro in either hybrid or plug-in hybrid form to come to Australia, such is the demand for alternatively-fuelled cars here.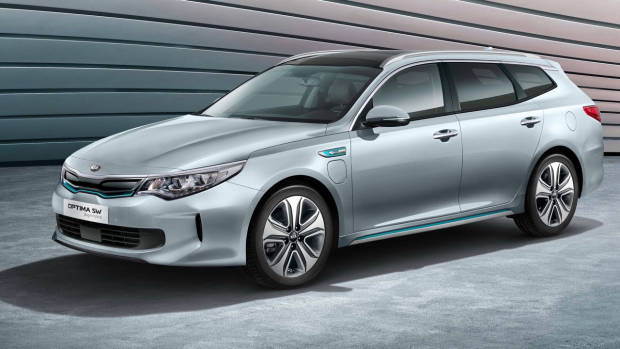 Kia Optima plug-in hybrid
Kia also revealed a plug-in hybrid version of its Optima mid-sizer sedan and wagon at Geneva 2017. Instead of the Niro's 1.6-litre engine being used, the larger Optima uses the 115kW/189Nm 2.0-litre four-cylinder engine from the European market car, combined with a 50kW/205Nm electric battery for a total output of 151kW and 375Nm. The Optima plug-in hybrid has an all-electric range of 51km, and an average fuel consumption rating of 1.5L/100km. Unfortunately like the Niro, the plug-in hybrid Optima will not be reaching Australia, but even more disappointing is that the Optima Sportswagon bodystyle won't be reaching here either. If it were on sale here, it would undoubtedly be one of the best looking mid-size wagons on the market, from what there is left of them anyway.