Toyota Australia are basing their product planning for the next ten years on the prediction that Australians will take to electric and hydrogen vehicles in droves.
On that basis, there will be huge changes in the makeup of the vehicle landscape in Australia over the next ten years, with some of the most senior automotive marketers in the country predicting that today's combustion tech will be rapidly replaced.
Despite this, there are still no firm plans to introduce a full-electric Toyota in Australia – or even a Toyota plug-in hybrid for our market.
Sean Hanley, Toyota Australia vice president of sales and marketing, told Chasing Cars that Australians will take to new technologies as long as they are practical, affordable, and logical.
"Any belief that Australians won't adopt new technology is nonsense. They are adopting it every day. We are seeing it with hybrid [cars]. Australians will adopt new technology, but it has to be practical. It has to be affordable, and it has to make sense," Mr Hanley said.
Mr Hanley was the product manager responsible for the introduction of the Toyota Prius hybrid in Australia in 2001. The Prius remained a niche vehicle for many years – but hybrid technology has rapidly accelerated in popularity with Australian buyers in recent years.
In fact, Toyota hybrid sales doubled in 2020, with the brand selling 54,000 petrol-electric hybrid vehicles in comparison to a result of 27,000 in 2019.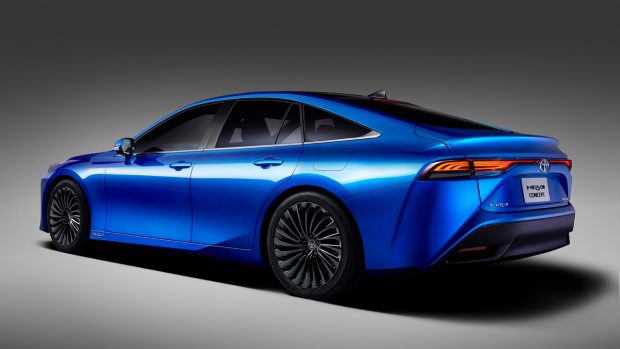 But while it took 20 years for Australians to take to hybrid tech en masse, Toyota executives believe it will take much less time for battery electric vehicles (BEVs), plug-in hybrid electric vehicles (PHEVs) and hydrogen fuel-cell electric vehicles (FCEVs) to become mainstream in this country.
"I don't think we are looking at a 20 year maturity in BEV, PHEV and FCEV. I think that timeframe will be less, and it will be fast-tracked – faster than 20 years. How fast, I'm not really sure, but I would think that in hydrogen, for example, in the next decade we will see fairly rapid expansion of that technology," Mr Hanley said.
Toyota have indicated that their view has been formed regardless of whether the federal government decides to provide financial incentives for Australians to purchase electric vehicles, or disincentives for manufacturers to sell high-emitting models.
"Incentives will encourage and fast-track adoption of these types of technologies going forward. As an industry, we would welcome working with government on these incentives to fast-track the technology," said Mr Hanley.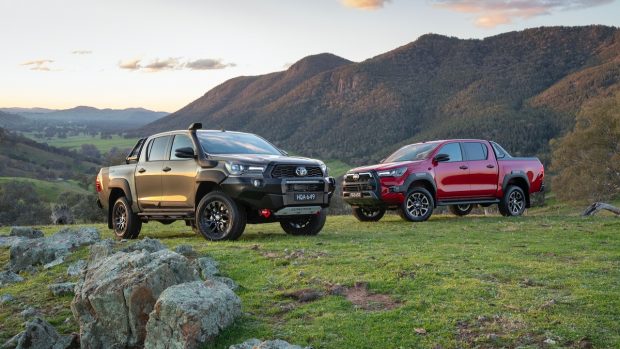 "Having said that, we are not waiting for government incentives. We are not sitting back and saying this is how it has to be before we bring the tech. We are leading now."
Toyota have a global goal of achieving a 90 per cent reduction on 2010 CO2 emissions levels, and domestically, they have signed up to the Federal Chamber of Automotive Industries' Voluntary Emissions Standard for average CO2 emissions per car sold.
The recent release of the 2020 Voluntary Emissions Standard results showed that Toyota fell ahead of the curve for light-duty vehicles, but the high emissions of the brand's heavy-duty models held the brand back.
A Toyota HiLux Hybrid is under consideration to help reduce the brand's commercial vehicle CO2 emissions.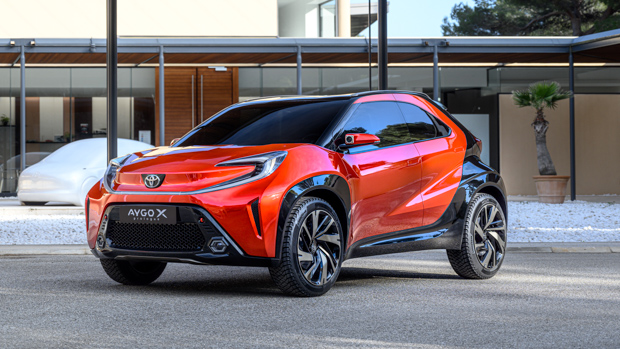 The brand will also launch the second-generation Mirai hydrogen fuel-cell electric vehicle for Australian fleets next month.
Rival manufacturer Hyundai is also pouring resources into developing hydrogen FCEVs including in Australia, where the brand recently launched the Nexo hydrogen SUV.
That said, Toyota remain tight-lipped on the prospect of a PHEV or BEV to be introduced into the Australian market due to affordability and practicality concerns.
"Right now, battery EVs are expensive, though they will get cheaper as time goes on," sales boss Hanley said.
The brand is set to globally reveal a RAV4-sized BEV later this month, which may be considered for Australia.