The Polestar teaser train is at full steam as the EV brand reveals the clearest image yet of the brand's incoming line-up.
Just days after the first picture of the Audi E-Tron and BMW iX-rivalling Polestar 3 electric large SUV emerged, the brand has shown the shapely rear of the '3' alongside the in-market 2; the back of the Tesla Model S-rivalling Polestar 5 (set to debut at next week's Goodwood Festival of Speed) and a shrouded Polestar 4 electric SUV coupe.
The image was shown as part of Polestar's latest media release highlighting how it's "delivering on growth promise, expanding into new markets and developing its product portfolio."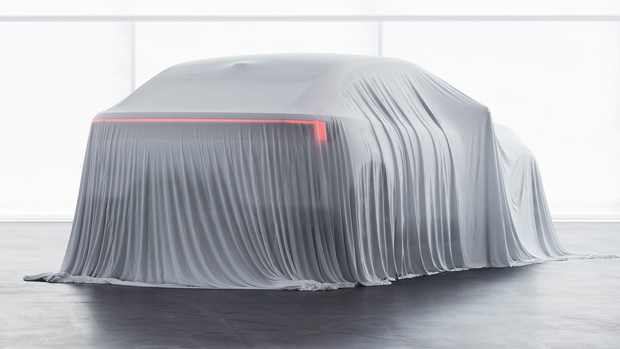 In a thinly-veiled dig at startup EV brands Polestar CEO Thomas Ingenlath said: "we are a real company, not one based on slideshow promises," while stating the brand is progressing towards its planned listing on the Nasdaq this year.
"Selling already in 25 countries… more than 55,000 Polestar cars are on the roads globally today and we are launching a stunning portfolio of three new models in just three years," Ingenlath said.
What's the Polestar range set to include in coming years?
First off the rank is the Polestar 3 – similar in dimensions to a Volvo XC90 – set for a world premiere in October 2022. This five-seat dual-motor 'electric performance SUV' is the brand's first entry into the lucrative SUV market and "a major milestone for our company," said Ingenlath. Range is claimed to be over 600km.
Polestar says the 4 electric SUV coupe – a natural rival for the coming electric Porsche Macan – is expected to launch in 2023. The Polestar 5 electric four-door GT is "in the advanced stages of development" and is planned for launch in 2024.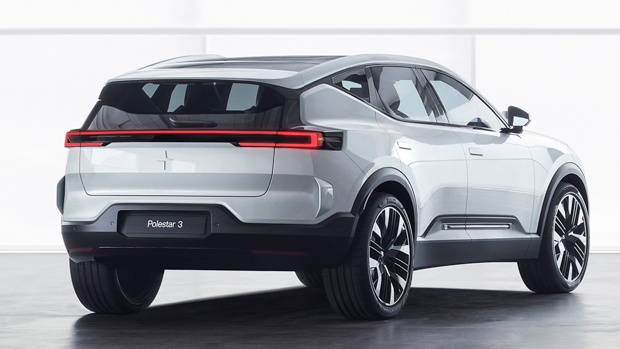 The released photo shows the cars in decent detail, aside from the still-shrouded Polestar 4. The sheer sheet reveals enough to show this coupe SUV is far lower slung than its Polestar 3 cousin, but has very similar rear end design language to the Polestar 5 four-door.
When will we see these Polestars in Australia?
There's no confirmation the 4 or 5 will come to Australia, but the Chinese-built 3 is likely to arrive here in late 2023 as a more family-friendly alternative to the Polestar 2 sedan.
Polestar's rapid expansion plans suggest the full range will ultimately land in Australia. Mike Whittington, head of global sales at Polestar said: "we are set to play a leading role in the electrification of lucrative and sizeable premium SUV segments," with the Polestar 3 and 4. "With a 2025 production capacity for these two EVs expected above 160,000 vehicles per year, we will have the ability to scale quickly and attract new customers to the brand."
While supply issues and lockdowns has seen Polestar revise down its original 2022 target of 65,000 customer vehicle sales globally to 50,000, Whittington said "our order intake is at record levels and currently represents an annualised run-rate of over 75,000 vehicles."