Although most Australians aren't lucky enough to experience the Goodwood Festival in all of its glory, this year will be livestreamed on YouTube for everyone to enjoy. The event takes place at the historic Goodwood House and surrounding grounds, and is basically motoring nirvana for those who love and appreciate all types of cars.
If you are fortunate enough to visit the Goodwood FOS in person, it will be running from Thursday 23 June to Sunday 26 June and provides the perfect platform for major automakers from across the globe to show off their latest and greatest creations.
From the electric avenue (an exhibition to showcase all of the latest electric cars) to BMW's central feature and an off-road rally stage, Goodwood's FOS is heaven for those who love everything about the automobile.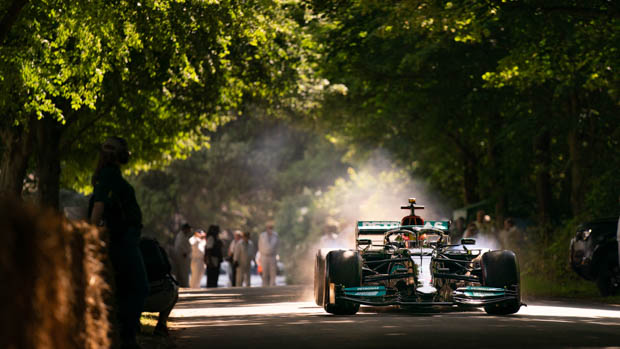 Limited tickets are available, but if you don't have the cash to fly over there and experience it in person, Goodwood will livestream the whole event for you to watch somewhere comfortable like the couch.
If you're interested in what will be happening at the event, read ahead below about the confirmed cars that will be attending the festival.
Confirmed car list and information
The BMW M2 will finally be revealed to the eyes of the world during Goodwood, and you can expect the car to look quite different to the first-generation M2. Power is expected to rise somewhat, though it will remain rear-wheel drive.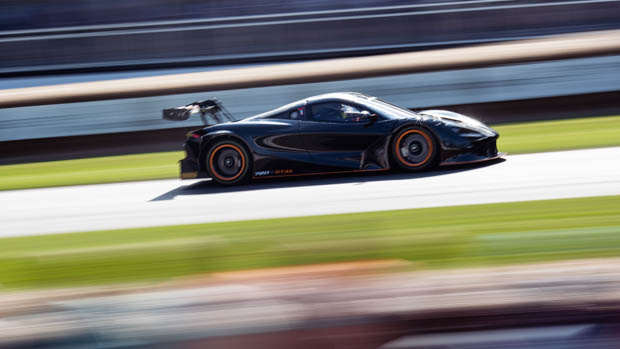 Following on from the BMW M2 will be a likely reveal of the BMW M4 CSL – which you can read in more detail about here. Power has increased from 375kW to 405kW thanks to revised engine tuning. The CSL is the most hardcore, track-focused product to come out of the M division this year and will certainly stand out from the pack in terms of styling. 
But Goodwood will not just be a BMW show. Mercedes-Benz is also slated to reveal some of its new work, including the bonkers Mercedes-AMG GT63 E Performance 4 Door (yes, it's a very long name). This beast will have outputs of 620kW and "more than 1400Nm of torque" fed to all four wheels thanks to a hybrid V8 powertrain. There is no doubt this thing will be a serious machine and will easily rip up the Goodwood hillclimb in a very quick and wild manner. 
We might even see the new Ford Ranger Raptor throttle its way up the Goodwood hillclimb. This dual-cab ute is a huge advance over the last generation of Raptor, with twin-turbo petrol V6 power, Baja-inspired off-road suspension and four exhaust modes from quiet to, well, far from neighbour-friendly. We can't wait to hear it take on the hillclimb course at Goodwood.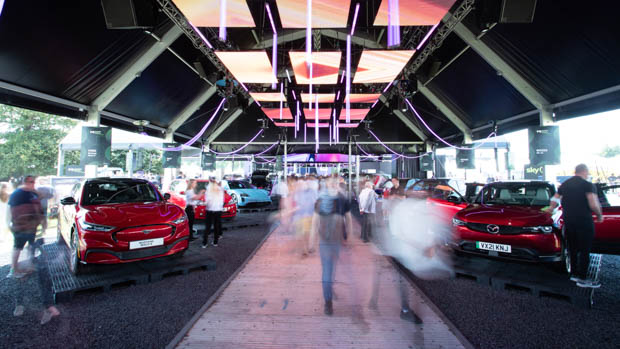 Enthusiasts are also likely to see the first electric SUV from American company Fisker – known in the past for the Fisker Karma sports sedan. Named the Ocean, Fisker has made bold claims in the past that this all-new SUV will be the most sustainable electric car in the world, but we will have to wait and see about that when the public can get up close and personal with this new EV. 
The new Porsche Cayman GT4 RS, which we have written about in detail here, will likely make a run up the mountain and it'll be quick, too. Loads of work has gone into making the Cayman GT4 RS as close to perfect as possible and multiple motoring journalists have been vocal in their respect for this car. Its carbon-fibre intake is arguably a work of automotive art and makes a delicious induction bark with any prod of the throttle. We can't wait to see it in action. 
Prodrive, the company behind some of the most iconic motorsport cars in history, is making a very select number of Subaru Impreza WRX cars based on the 22B platform. These will be like brand new cars and will likely utilise a 2.5-litre turbocharged boxer engine powering all four wheels in traditional Subaru fashion!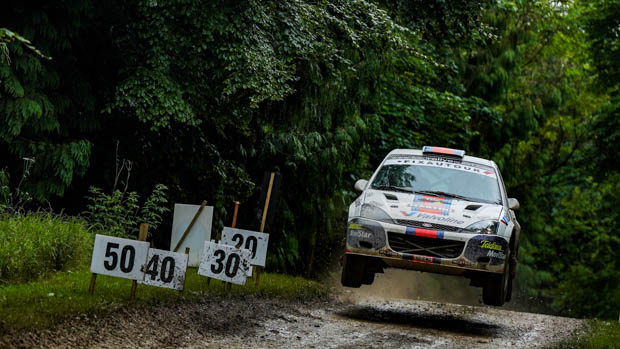 The beautiful Porsche 911 Sport Classic comes from the manufacturer's in-house design team and let's be real – this thing is gorgeous. Its appearance at Goodwood will be the world premiere, according to Autocar. 
The electrified Genesis GV70 has already been unveiled in China, according to Autocar, but now it will make its full UK debut at the Festival of Speed.
Unconfirmed Goodwood FOS cars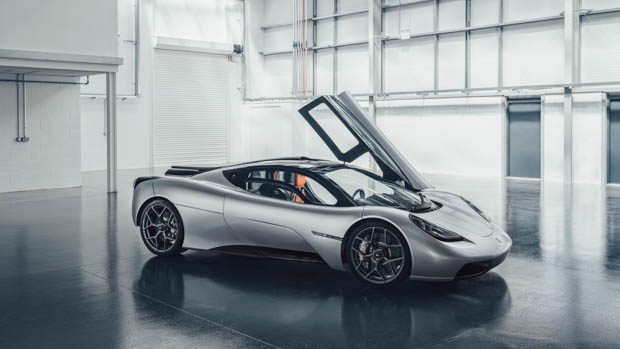 There are several cars we have in mind that might get some time in the spotlight during the Festival of Speed, however they have not been confirmed by their manufacturers at the time of writing.
Gordon Murray's GMA T.33 and T.50 supercars both feature a lightweight chassis and powerful naturally-aspirated V12 engines sourced from engine builder Cosworth
BMW M3 Touring, BMW's super-fast wagon has finally been built after the E46 original never made it to production
Mercedes-AMG Project One, a hypercar that has long been in development might surprise the audience at Goodwood this year
We may also get a sneak peak at the upcoming Mercedes-AMG C63 with hybrid turbocharged four-pot onboard
Toyota Supra manual – the purist's choice – could make an appearance at this year's Festival of Speed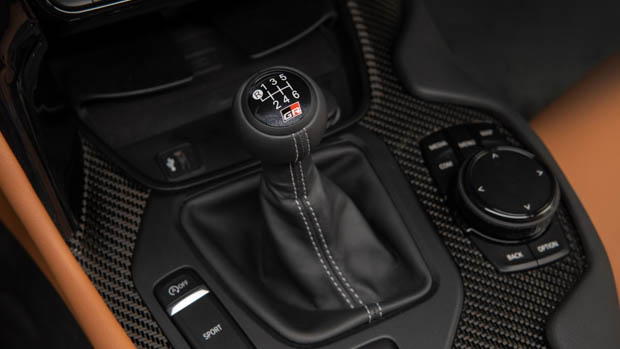 What is the Goodwood Festival of Speed and why is it such a big deal?
The Goodwood Festival of Speed is one of several events held at the Goodwood House estate in England. Hundreds of thousands of people flock to the grounds to enjoy what we would describe to be the Glastonbury of car festivals. Some of the most expensive and most sought-after metal is often up for display – some of which are priceless, part of private collections and never destined to be sold.
The Goodwood Festival of Speed is held at Goodwood house – a 12,000-acre estate in the United Kingdom, with the main building built around 1600. The Festival of Speed and the related Revival was founded by the owner of the estate, Charles Gordon-Lennox, the 11th Duke of Richmond, who is also president of the British Automobile Racing Club.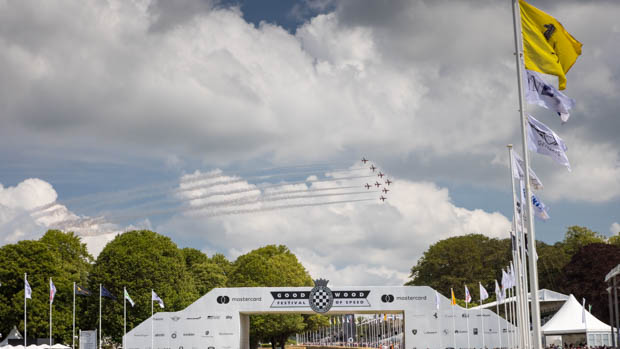 The Goodwood event provides an opportunity for various manufacturers to reveal their latest and sometimes greatest works. Each car does a run up the Goodwood hillclimb circuit in the usual outlandish style, creating plumes of smoke as they take off from a standstill.
It's a visual but mainly aural spectacle, with the crowd able to experience up close these magnificent machines at full noise.
We're jealous there is nothing quite like the Goodwood FOS here in Australia, but who knows – if someone really wealthy likes cars and wants to get involved, they should! Australia needs more cool car events.
Tune in to YouTube and the Goodwood Festival of Speed website from June 23-26 to get involved and watch all the action.