Polestar has revealed its new Polestar 5 high-performance liftback at the Swedish carmaker's Polestar Day event in Los Angeles, USA.
While the company hasn't revealed much in the way of specifications during the unveiling, it's believed that the new rival to the likes of Porsche Taycan and Audi E-Tron GT will boast 650kW and 900Nm from its dual-motor powertrain.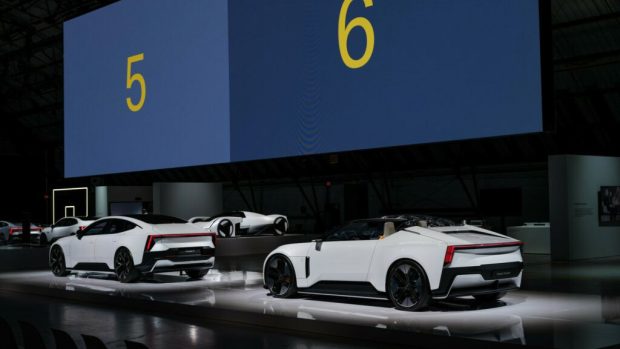 The newcomer five-door also promises new extra-fast charging technology that claims to add as much as 160km of range in as little as five minutes without changing the design of its existing battery packs or resulting in any long-term degradation.
Dubbed Extreme Fast Charging, or XFC, by charging company StoreDot, the technology was showcased at the Swedish carmaker's Polestar Day event in Los Angeles, with plans to debut the technology in action on the Polestar 5 prototype in 2024.
The Polestar 5 is expected to arrive in Australia in early 2025, where it will rival its highly regarded competitors from Porsche and Audi.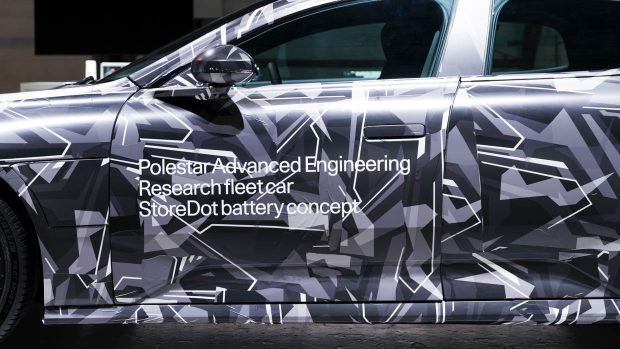 Expected to pack a range of over 482km, the ability to travel far on a single charger will be important in a large country like Australia but so to, will be the ability to recharge quickly.
How does StoreDot XFC's work?
StoreDot says it has seen a 'breakthrough' in battery pack design which overcomes some of the inherent tradeoffs of lithium-ion batteries through a series of solutions.
The primary reasons are down to what it calls a 'holistic design' of its battery packs, which seeks to tackle challenges such as residual heat issues and material expansion, along with replacing the conventional graphite anode with silicon-based nanoparticles.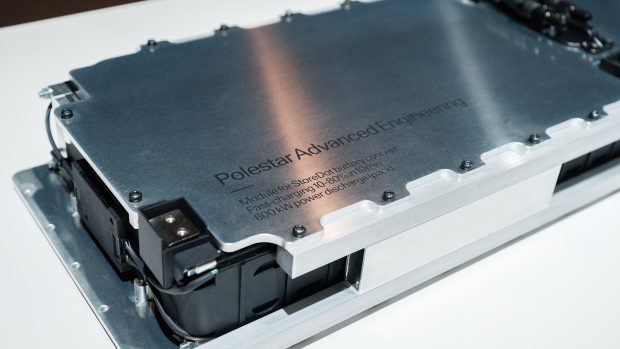 Although StoreDot is coy with exactly how its technology works, the company has worked to overcome the tendency of silicon to expand by combining it with other stabilising materials to maintain overall mechanical integrity, without sacrificing the advantages of silicon.
With longevity in mind, StoreDot says its batteries have been shown to survive 1200 consecutive 'XFC' cycles before the pack is reduced to 80 percent of its original capacity. It also claims a high energy density of over 300Wh/kg.
Polestar's increasingly fast charging speeds
The Polestar 2 liftback is currently the brand's fastest charging vehicle, with a maximum DC charging speed of 205kW, allowing the 79kWh battery to be charged from 10-80 percent in 28 minutes – allowing for around 524km of travel 
Next year, the Polestar 3 large SUV will come to Australia with higher 250kW DC charging speeds, meaning even though the battery is larger at 107kWh it will charge up from 10 to 80 percent in 28 minutes – allowing for around 488km of travel.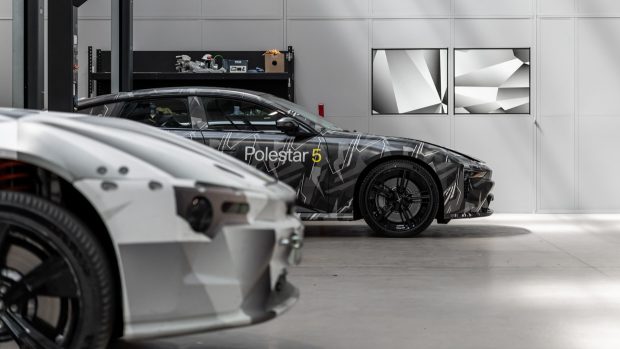 The Polestar 5 is expected to pack a 103kWh battery with a range of over 482kms – meaning an efficiency of around 21.3.kWh/100km. A total of 34.08kWh would be needed to travel 160km.
Roughly speaking, this means that the Polestar 5 is capable of charging speeds of up to circa-350kW – putting it on par with the likes of the Hyundai Ioniq 5 and Kia EV6.
Charging, however, is not simply about peak outputs but the average speed of the power flowing into the car. This can be influenced by a number of factors such as ambient temperature and the amount of heat in the battery built up during the charging process, so these results may vary.
There is also a difference between offering a brief burst of electricity, and holding a sustained circa-350kW speed for the entire charge period, which may prove to be a point of difference between Polestar and its rivals.