Production of the Toyota Land Cruiser Prado will be shut down across multiple assembly lines in Japan after a recent spate of earthquakes in the country's northeast.
The earthquakes in the Tohoku region reached a magnitude of up to 7.4 on March 16, hindering the ability for Toyota Motor Corporation's (TMC) suppliers to build critical parts.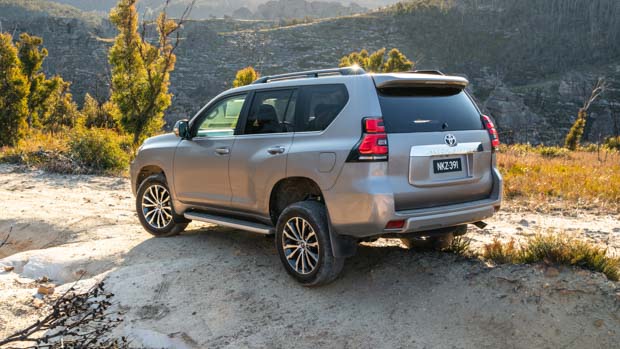 TMC said it was forced to halt production between March 21 to 23 on more than half of its Japanese manufacturing facilities, with 18 lines across 11 plants affected.
Prado production at the Tahara Plant will cease for the entire three-day period while the Hamura Plant will only pause for two days.
Like many Toyota models in Australia, the Prado is sourced from Japan, meaning an impact of some kind is expected.
More Toyota and Lexus affected
The popular RAV4 midsize SUV has also been hit hard by the recent delays, with Toyota forced to halt manufacturing on three production lines for the entire three-day period.
TMC said the Land Cruiser 70 Series 4WD and Yaris Cross small SUV will also have two production lines closed down, while most will be affected on just one line.
These include:
It comes after Toyota announced a deliberate scale back of production over the next three months – 20 percent in April, 10 percent in May, and five percent in June to ease the burden on its suppliers.
Supply shortages have been seen across the car industry and TMC has provided more transparency than most when it comes to the production process – issuing an apology to customers over the latest interruption.
"While prioritising the safety of the people and the recovery of the region, we will continue to work with our relevant suppliers in strengthening our measures against the parts shortage and make every effort to deliver vehicles to our customers as soon as possible," it said in a statement.