Professional driver training is sorely lacking in Australia. With no requirement of expert instruction of this country's learner drivers, it's entirely possible to hit the road having never encountered a high-stress, emergency situation that requires quick thinking and a safe, evasive maneouvre.
Of course, there are some great professional teachers out there, as well as a plethora of learning experiences you can pay money for. Several of the latter are run by car manufacturers, who see the opportunity as a way to blend hands-on marketing with high-end driving instruction in a safe environment.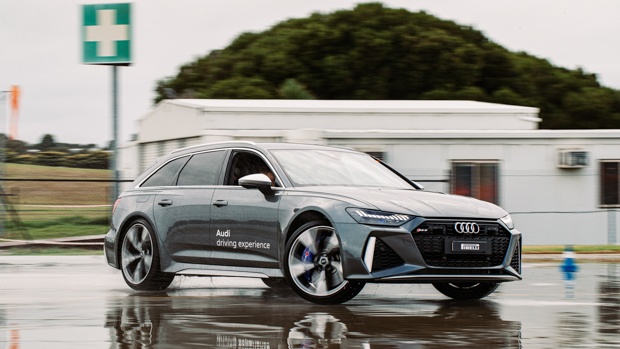 Chasing Cars is sampling carmaker-run driving experience programmes in Australia this year, starting with the Audi Driving Experience. Later, similar days with BMW and Mercedes-Benz will follow – but for now, we kick off with Audi's take on continuous learning behind the four rings.
We're not being paid to attend, and this isn't sponsored content. Audi had us along to the day to provide an independent take on whether shelling out for an Audi Driving Experience is money well spent.
What is Audi Driving Experience?
Audi Driving Experience essentially lets you participate in a range of driving safety activities, as well as some track driving, in a range of new Audi vehicles available for sale in Australia.
The days are guided and are designed to run smoothly. They occur at top-tier race tracks across Australia, with a good ratio of participants to professional instructors. The instructors themselves generally have substantial competition race driving experience, and have good people skills.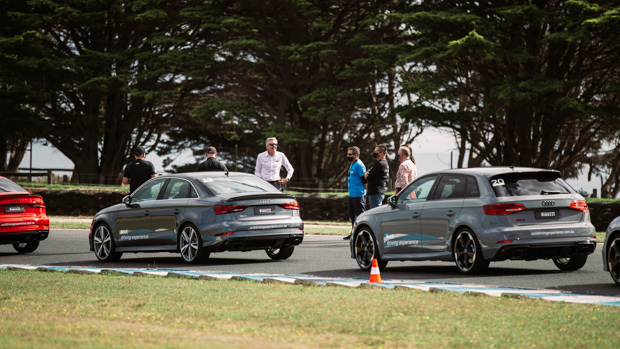 It's a full day affair, with morning and afternoon sessions focussing on different skill sets and activities – split by a gourmet lunch in the middle of the day.
Audi Driving Experience hits its tenth anniversary in Australia this year, and 28 Driving Experience days are scheduled for 2021.
Do you have to own an Audi?
No. While Audi owners usually make up the majority of participants, anybody with a full Australian driver's licence is welcome to pay and participate.
Over 90 percent of places were already booked for 2021 when we did our Experience day, though, so you'd need to get in quickly for this year.
What are the different levels?
There are currently two different levels of Audi Driving Experience offered in Australia.
The first level – Dynamic – is also the most common. The Dynamic days see you jumping in to a range of Audi RS cars, from the RS3 hatch and TT RS coupe all the way up to the RS Q8 full size SUV.
Dynamic is exercise-based, and focuses on developing the kind of driving skills that come in handy on the road: the kind of thing you don't necessarily learn growing up. Dynamic involves emergency braking, skid control, deliberate oversteer exercises and a slalom course.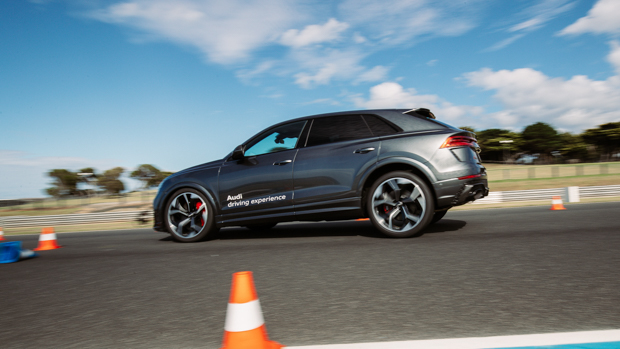 In the afternoon, Dynamic sees punters heading out on track for guided laps – instructor in the lead car, and you driving in the car behind. The goal is to teach the basics of track driving before building smoothness, pace and confidence.
The next level up – Sport Pro – is considerably more involved.
Sport Pro is all about one-on-one track driving using the Audi R8 – the brand's flagship supercar.
This level is for people who have mastered Dynamic and intend to hone their track driving skills. It's not uncommon for customers to do multiple Sport Pro days to keep working on their track ability over time in the care of talented instructors.
Which Audi models do you drive?
While the top-end Sport Pro Driving Experience days are solely focussed on the Audi R8 supercar, the Dynamic days see you jump into a really varied range of Audi products.
They're all Audi RS vehicles, though – no slouches among them, and all tuned specifically for track driving. Plus, there are no modifications to the Audi RS cars you'll find in the dealership. These are the same brakes, suspension, engines and other components.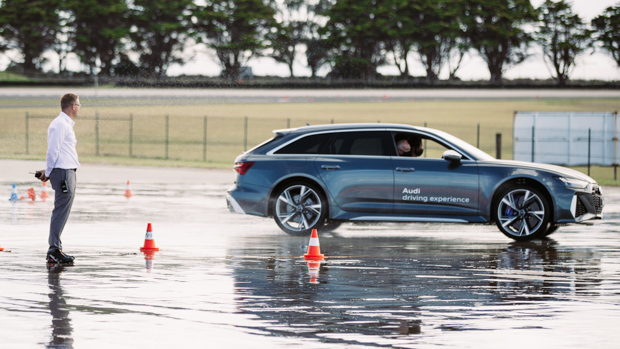 On our Audi Driving Experience at Phillip Island, Victoria, there the range of RS vehicles available to drive took in:
That mix allowed us to take in Renn Sport's three main engines – the 2.5-litre five-cylinder in the TT RS, the 2.9-litre V6 in the RS5, and the 4.0-litre V8 in the RS6 and RS Q8.
The mix varies from day to day, and can take in other RS Audis that include the RS3 hatch and sedan, RS4 wagon, RS5 coupe, RS7 Sportback, and the RS Q3 small SUV.
Who are the instructors?
Audi Driving Experience days are staffed with a range of professional instructors who generally have competitive race driving experience. They're also just friendly people, in our experience.
The gang is lead in Australia by chief instructor Steve Pizzati, while the lineup takes in well-known local race drivers including Luke Youlden, Garnet Patterson, Dean Canto, Steven Johnson, Nathan Pretty, Chris Pither, and Melinda Price.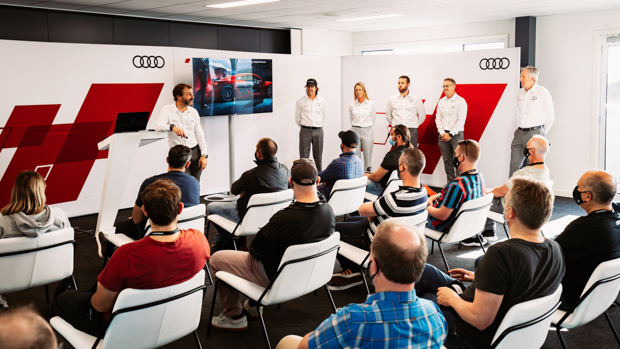 These people are gun drivers who also know how to help build your confidence and pace while letting you explore the potential of the car in a safe and open environment. It pays to listen to them!
Where are Audi Driving Experience days held?
In Australia, Audi runs Driving Experience days out of a number of tracks. This year, the rotation includes:
Sydney Motorsport Park, NSW
The Bend, SA
Phillip Island Grand Prix Circuit, VIC
Sandown Raceway, VIC
At the time of writing, the only dates remaining on sale were for early December 2021 at Sandown.
What does it cost?
Audi charges $1,250 per driver for the Dynamic level of the Audi Driving Experience.
Meanwhile, the more focussed R8-exclusive Sport Pro days cost $3,500.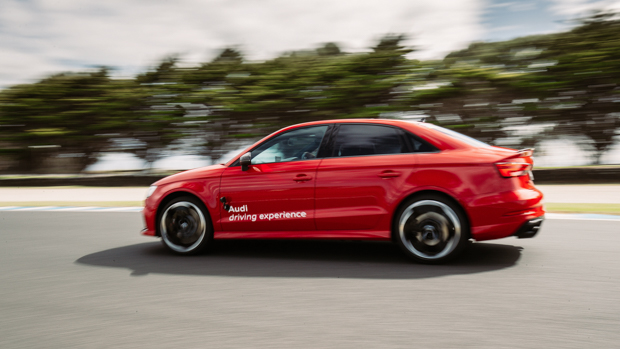 No doubt those prices are steep, but they include a whole bunch of things you'd pay a lot to put together yourself:
A fleet of brand new Audi RS cars to drive
Track access
Insurance
Catering
Parking
Helmet to borrow
All in all, we think the value is there when you take into account the skills you learn and retain.
Instruction of the sort you get at the Audi Driving Experience is invaluable in its application to real-world driving scenarios – even things like learning to use all the brakes when you really need them, let alone how to better handle wet road conditions.
Not to mention the value of sampling the latest Audis – if you're a fan of the brand, it really is a no-brainer.