Ford Australia has announced its Escape midsize SUV will be discontinued in Australia by the end of 2023 in both plug-in hybrid and petrol guise.
It comes just weeks after the Blue Oval brand confirmed the fully-electric Mustang Mach-E midsize SUV would be coming to Australia later this year, with the Puma EV small SUV now also confirmed for our market.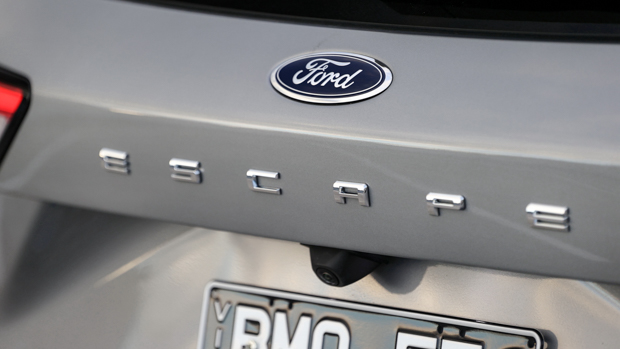 The move will leave Ford without a mainstream option in the highly popular midsize SUV segment in Australia, with the similarly sized Mach-E expected to be markedly more expensive thanks to its electric underpinnings.
Ford sensationally departs lucrative midsize SUV segment – for now
Speaking at the launch of the E-Transit, Ford Australia and New Zealand president and CEO Andrew Birkic said the move to discontinue Escape from the local lineup required careful consideration.
"We don't make those nameplate decisions and those brand decisions lightly [as] it goes through a very rigorous process with multiple factors, but we believe now is the right time," he said.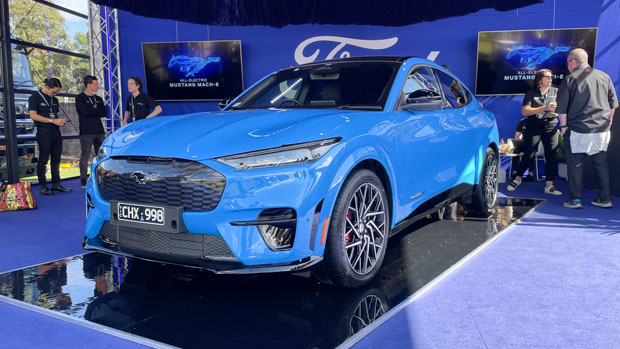 The Escape PHEV was previously listed as one of five electrified Fords that would be available to buy in Australia by the end of 2024, with the fifth spot now expected to be filled by the highly-anticipated Ranger PHEV ute.
Will Bronco Sport join Ford's Australian range later?
Ford's move to discontinue the Escape in one of Australia's most lucrative and popular segments – the midsize SUV – will stoke rumours that the company will engineer a way to bring the more ruggedly-styled Bronco Sport model to our shores.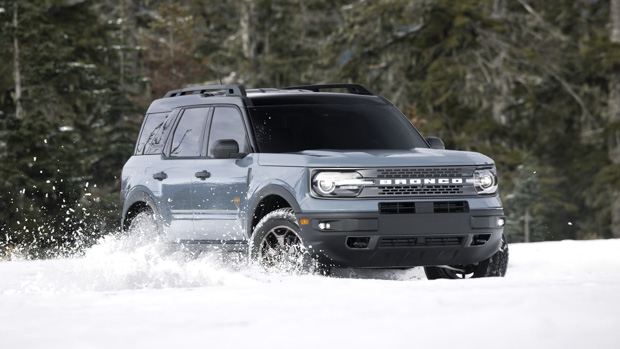 The Bronco Sport uses the same car-based underpinnings as the Escape model, but at present, the US-focussed Bronco Sport is sold only in the American market.
In the United States, the Bronco Sport starts at US$29,215 (AUD$43,000 at the time of writing), while the Escape is about $1000 cheaper.
Escape failed to catch surging RAV4 and CX-5 sales
Ford first introduced the Escape back in 2001 but the currently European-sourced fourth-generation ushered into Australia in early 2020, just as the Covid-19 pandemic began to dominate the headlines.
After recording just 1971 Escape sales in its first year, the midsizer dropped to 1673 in 2021, though it did see some growth to 2179 units sold in 2022. By the end of March this year, the Escape had recorded 474 sales, pitching it slightly ahead of its results this time last year.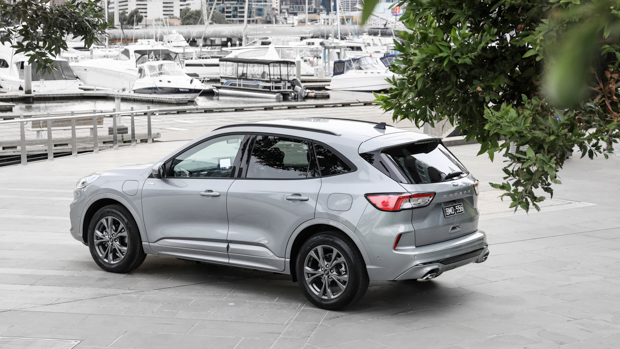 Despite its slight growth, the Escape ultimately struggled to gain traction in the big-selling midsize SUV segment with the dominant Toyota RAV4 recording 34,845 sales in 2022 followed by Mazda CX-5 with 27,062, and even the arguably aging Honda CR-V saw 8123 sales recorded during this time.
The Escape was commended by punters for its 183kW/387Nm 2.0-litre turbo four-cylinder engine, which was offered across its base, ST-Line and top-spec Vignale grades but was often criticised for its cheap-feeling interior materials and aging technology.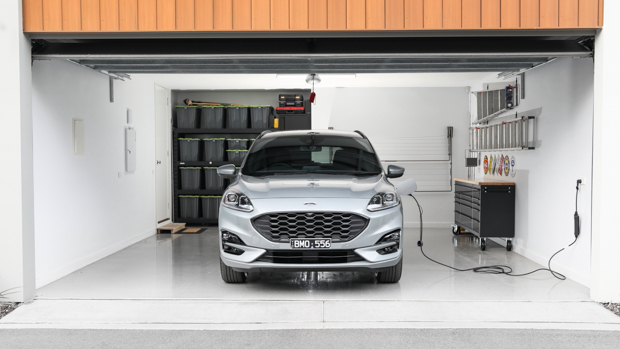 Chasing Cars commended the Escape for its handling at our 2022 midsize SUV megatest but found the model was somewhat overpowered in front-wheel drive guise.
Amid a wave of popularity for hybrid midsize SUVs, Ford introduced a plug-in hybrid version in 2022 exclusively in ST-Line guise, which provided in excess of 50km of pure electric driving range.
Ford Escape 2023: prices in Australia
All prices listed are before on-road costs.
Base FWD: $37,990
ST-Line FWD: $39,990
ST-Line AWD: $42,990
Vignale FWD: $48,590
Vignale AWD: $51,590
ST-Line PHEV FWD: $54,940