We're not going to sit here and say that BMW's new 4 Series is beautiful, in the eyes of this beholder the design is not as elegant as the cars of the past. That isn't so much the point of this new coupe, though.
This is a vehicle that shows where the brand is headed. When Chasing Cars asked Chris Weil, BMW 4 Series Design Chief and Andreas Ederer, Product Manager for 4 Series what their favourite BMW was – they replied 3.0CSI and Z8 respectively.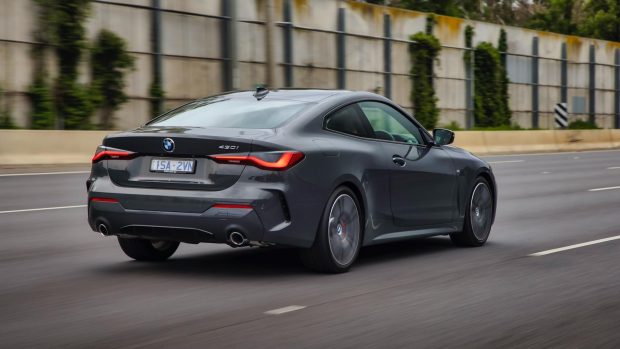 Great choices, but no mention of the more recent four-door M Cars so many others remember, evidently they are fans of the elegance and dynamism only a two-door can offer.
Sporty coupes are part of BMW's DNA. Chris Weil also confirmed that, despite the current penchant for SUVs and four-door vehicles, there would "always (be) a world for sporty cars. The need is there, and BMW sees it".
Adding to the coupe commitment, both Andreas Ederer and Chris Weil emphasised the importance of model differentiation. From a design perspective, Weil was clear that his inspiration did not come from previous 3 Series Coupes, but wholly sportier vehicles like the brand's past Z3, and current 8 Series.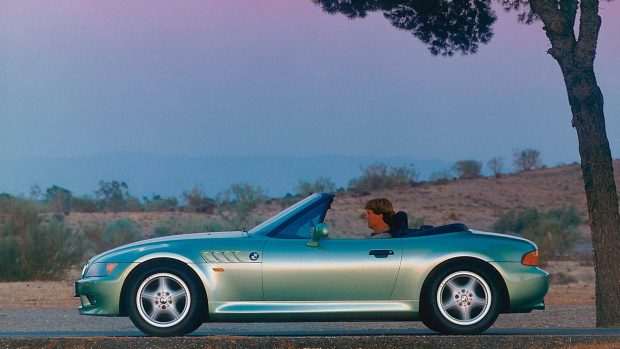 Andreas confirmed the 4 Series "was still a daily driver… not a track car", though the new 4 employs chassis bracing, stiffer suspension, quicker steering and 1.5-degree more negative camber, all to make it sharper and more engaging than the 3.
Although this car isn't purely about brand recognition, the 4 Series Coupe is still an important part of the sales line-up. While 2.6 million F30 3 Series sold globally over that car's lifespan, over the same period 800,000 4 Series units – including Gran Coupes – left the production line.
It doesn't write 'runaway success' on the wall, but without the 4 Series in the range, Andreas Ederer was clear that the brand would have simply missed out on this significant chunk of sales.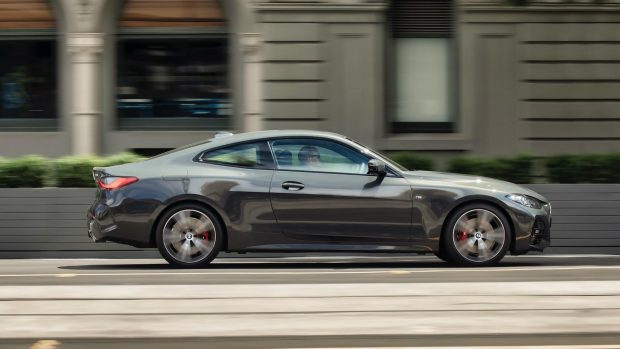 But the team at BMW was clear that more differentiation was needed in the range than ever for the 4 to remain viable. When asked why the 4 Series carried so few 3 Series design cues, Weil confirmed that "Normally BMWs, in side view, are painted with a very intense crease line". 
Weil also added that when designing the 4 Series, he was keen to develop "coke bottle" proportions; a narrow front end with a broad rear to communicate power and muscularity. We're still not convinced by the grille, but Andreas said that appreciation was all "a matter of perspective", and the appearance certainly grabs the attention of onlookers.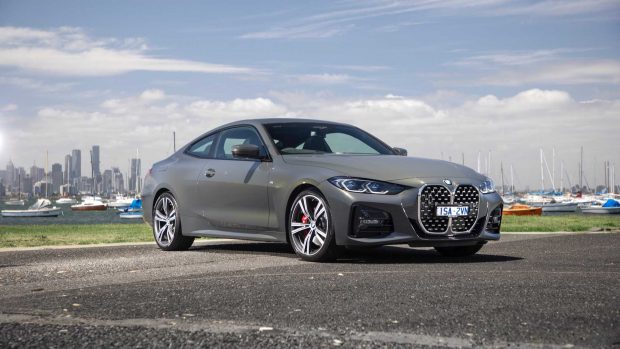 Regardless of your opinion on the exterior design, enthusiasts should at least be refreshed by BMW's commitment to rear-drive, sporty vehicles – after all, it's in their DNA.
The BMW 4 Series is on-sale in Australia now, from $70,900 before on-road costs for the 420i.