If you live in Australia and you've considered driving on the Uber platform – or another ridesharing service – as a part-time gig or even as a more full-time lifestyle, you aren't alone. Thousands of Aussies have done the same in recent years as people have ditched taxis and, in many cases, their own cars for the convenience of plentiful ride share.
But if you're on the cusp of buying a new car and you're thinking about spending some time driving on Uber, Didi or another service, what cars make sense?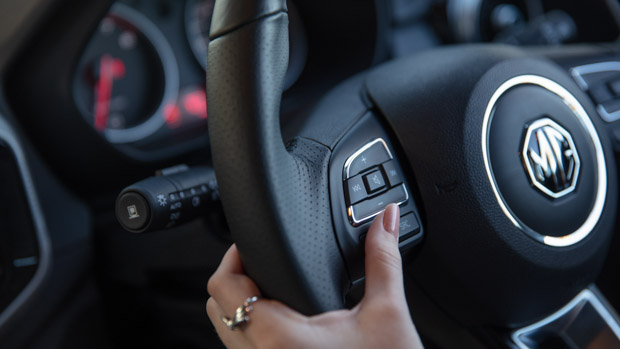 In this post, we round up some of the sensible cars you should consider for driving on rideshare: cars that are safe, spacious, fuel efficient – but also vehicles that are comfortable and refined enough that you won't mind doing a few hours in the driver's seat. That's an equally important factor to consider.
What does any car on Uber need to have?
Most ridesharing services publish a clear list of requirements that a car must meet to drive on our platform. For example, Uber's Sydney vehicle requirements provide a pretty typical list of things a car has to do. In August 2021, these requirements included a need for the vehicle to:
Be a four-door car or passenger van
Have no more than eight seats
Have a five-star ANCAP crash safety rating
Be registered and have third-party insurance
Be able to pass a "pink slip" vehicle safety inspection
Have no obvious cosmetic damage
Be in excellent working condition
Generally be no older than ten years
That means you don't need a brand new car to drive on a ridesharing service like Uber, but there are some fairly strict rules around condition and safety, as you'd expect.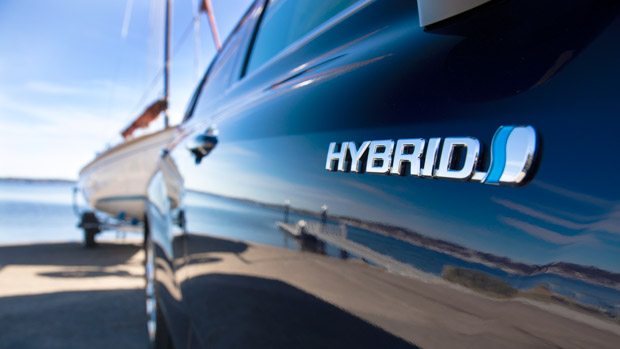 Without further ado, here are our recommended vehicles:
Toyota hybrid: Camry, Corolla, RAV4 or Yaris Cross
The hybrid versions of modern Toyota vehicles make so much sense for Uber. They use the least fuel when they're driven in start-stop traffic in cities, because braking generates electricity to charge the battery and power the electric motors for silent, CO2-free gliding at low speeds.
In our real-world testing, the most frugal Toyota hybrids use less than 4L/100km, which means they are very cheap to refuel particularly for urban drivers.
Toyota produce hybrid cars in a variety of sizes. We'd skip the smallest (the Yaris) because of the small amount of rear legroom, and opt instead for a Corolla, RAV4 or – perhaps the king of Uber cars – the Camry Hybrid. The Yaris Cross Hybrid SUV is worth a look, too.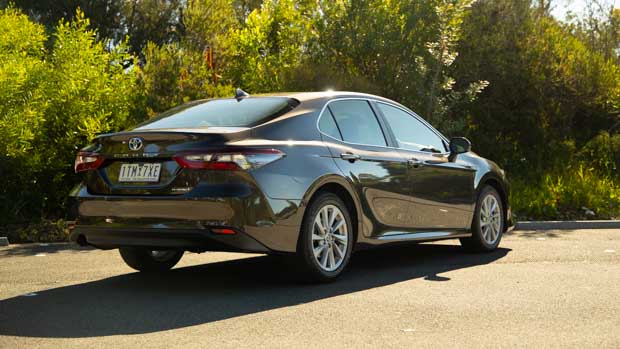 There's a reason you see so many Camry Hybrids plying their trade as Uber vehicles, Didi rideshares or taxis: it's because they are safe, big, comfortable and extremely fuel efficient.
Since about 2018, Toyotas have also been pretty good cars to drive, so we'd aim for a relatively new example to get the most enjoyment out of the car in your off-hours, as well.
Special mention: Toyota Kluger Hybrid
Some ridesharing platforms have a special product for seven-seaters, which can earn drivers more – an example is UberXL here in Sydney.
Introduced this year, the Toyota Kluger Hybrid combines all of the benefits mentioned above (comfort, refinement, space and fuel efficiency) with a standard third-row seat, meaning it is eligible for those higher-earning "XL" products.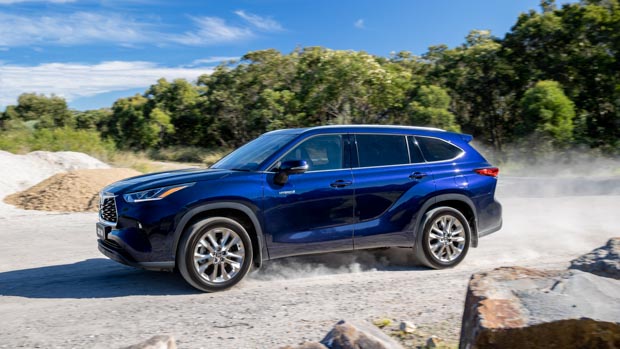 Hyundai i30 and Hyundai Kona
Cheap servicing, reliable engines and Australian suspension tuning means that small Hyundais like the i30 hatch, i30 sedan and Kona SUV can make a lot of sense as rideshare vehicles. Some engines have shorter servicing intervals than others, which can be a bugbear, but generally, these are basic vehicles with an above-average level of comfort and space.
Kia Cerato
The same is true for the Kia Cerato, which also benefits from an Australian suspension tune that makes it a good fit for our roads. Compared to other small cars, the Cerato is huge, meaning your passengers will be comfortable and there will be space for their bags. But it also uses more fuel than some rivals, it must be said.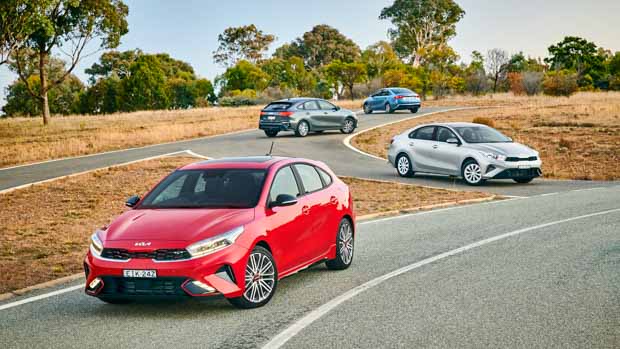 Mitsubishi Outlander plug-in hybrid
Not quite as refined or comfy as a Toyota Kluger Hybrid, the Mitsubishi Outlander PHEV has one huge benefit up its sleeve: it can be plugged in to charge overnight, meaning it will give you more zero-emission kilometres and help to drive down the running costs even further.
The only real frustration with the Outlander PHEV for use on rideshare services is that it is only a five-seater – though Mitsubishi have flagged that the brand-new plug-in Outlander will now be available with seven seats.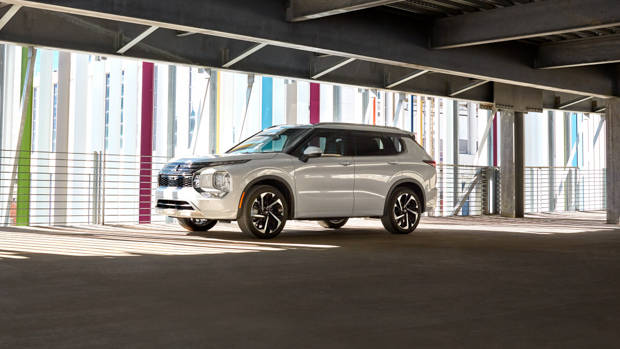 Volkswagen Golf, Skoda Scala or Skoda Kamiq
Fun to drive, spacious and more refined, the Volkswagen Group's small cars are a little more complex under the bonnet than their rivals, but they are engaging to drive on and off a rideshare platform. These include the Volkswagen Golf, as well as the more affordable Skoda Scala hatch and Skoda Kamiq SUV.
They are especially good teamed with a manual gearbox, but only diehards need apply. Otherwise, the automatics teamed with these compact VW Group products are far more reliable than they used to be, and servicing intervals are suitably long – but regular maintenance is a bit more expensive than most, though independent workshops can keep this at bay.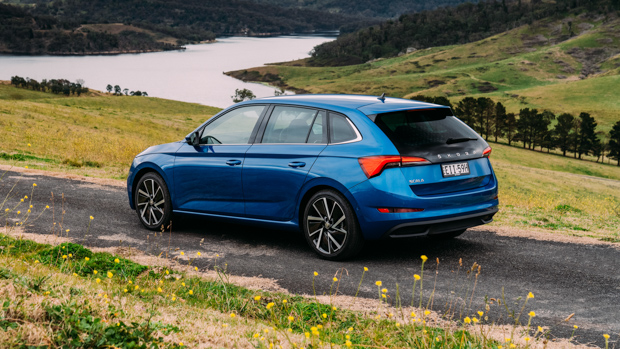 Basics to look for in any car for ridesharing
There is a relatively short list of basics we think you should keep in mind when searching for the perfect car to do ridesharing with:
Real-world fuel consumption, not just what is on paper
Longer servicing intervals: 10,000km intervals are not convenient when you're driving a lot
Safety features: not just a five star rating, but AEB and lane keep assist help greatly
Comfortable seats: you'll be sitting in them for a few hours
Spacious legroom: better for your passengers and less damage to your front seats
Big boot: able to swallow 2-3 suitcases
Easy spot to mount a phone