Each February, we take a road trip north to Byron Bay—the laid-back surfing town located at Australia's most easterly point. Sydney to Byron and back is a 2,000-kilometre trip: that means a set of comfortable wheels was in order.
Byron is unpretentious, so I was looking for a premium car that wasn't too showy. Safety, too, was key—with the new Pacific Highway still in the works, the existing road is full of single carriageway black spots. Fun to drive? That was on the agenda, too—the Byron Shire's hinterland backroads are too good for a boring car.
I was on the lookout for something with all-wheel-drive. Some of the best Northern Rivers beaches are hidden down perilous dirt and sand tracks that a two-wheel-driver can't reach. And, lastly, whatever I drove up had to be very comfortable. Nearly a thousand kays each way is pretty rough on the booty.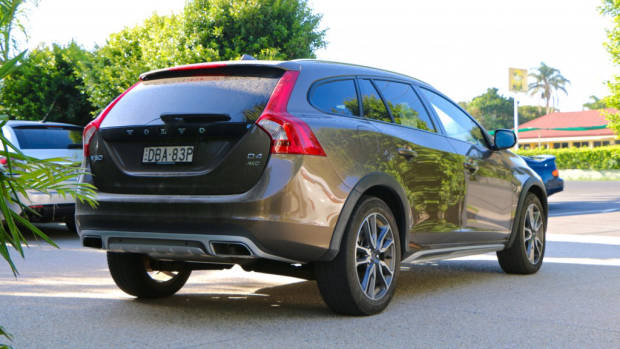 After weighing up the alternatives, I settled on one of the most impressive niche vehicles that I drove in 2015: the Volvo V60 Cross Country.
Cross Country is a badge that will be familiar to many of you. The previous-shape Cross Country, named the XC70, was especially popular in the first decade of the 2000s in Australia, and Volvo's current best-sellers, the XC60 and XC90, grew out of this model, and both wear the "XC" designation.
The V60 is the traditional station wagon in Volvo's line-up. Wagons make great family cars: there's plenty of space for three kids in the back plus a big boot for all their stuff. And because they ride at a normal height—rather than being jacked-up like an SUV—they handle like a car. And the V60 is actually pretty sportily.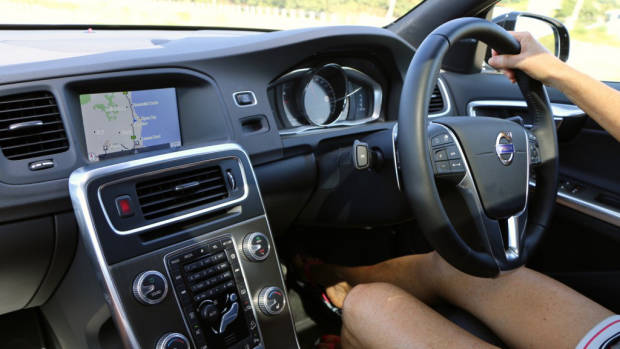 Last year, Volvo announced a Cross Country trim would be added to the V60 lineup, which was great news for our 2016 Byron trip: all-wheel-drive plus 65mm of extra ground clearance would make short work of beach tracks. Plus, the addition of matte-black cladding would offer protection from rocks throwing up nicks.
By summertime the Cross Country had launched and been scored a 7.9/10 by the Chasing Cars team. But what was it like out in the real world, on a summertime road trip?
The Volvo fit in well up in Byron, where older examples of the XC70 Cross Country are plentiful. Our Twilight Bronze V60 received a number of positive comments—but pleasingly, it blended in. It's a luxurious, premium car without the pretentious badge. Its unassuming nature is attractive.
It was safe, too: our V60 came optioned with the $4,300 Driver Support Pack. It's a bit steep, but it brings crucial safety features for any long-distance road trip. There's active cruise control, for maintaining a set distance behind the car in front; there's forward collision warning with autonomous braking, which can significantly reduce the speed involved in an imminent crash; there was blind-spot awareness. Most helpfully, the Support Pack includes rear cross-traffic alert, which is so great for reversing out of tight parking spots. It tells you if there is oncoming traffic well before you see it.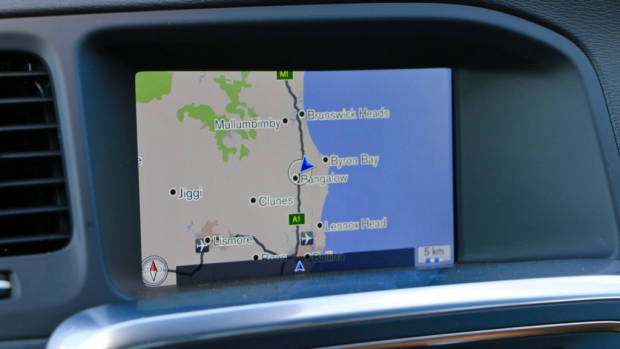 The two integrated booster seats in the Cross Country's back row are also perfect for little ones, if your children are a bit younger.
Being a higher-riding wagon, I didn't expect the Cross Country to be the last word in driving fun. Given those expectations, I was pleasantly surprised. The turbo five-cylinder diesel was a strong puller which kept the momentum up on both backroads and highways, with a pleasant burble. The heavily-weighted steering wasn't liked by all drivers, but I enjoyed the sense of feedback it gave. The Cross Country, like the V60 it's based on, feels deeply sure-footed. Volvos pack a sporty character and the V60 XC was happy to be hustled along at pace.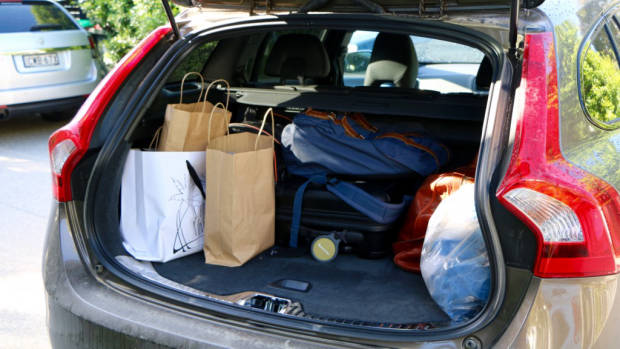 The all-wheel-drive system was faultless: without it, I simply couldn't have got down to some of the Byron Shire's best breaks. Slippery gravel and soft sand were eaten up like they didn't exist, with Volvo's 'instant torque' transfer system taking the guesswork out of light off-roading.
The Chasing Cars review was spot on about those seats, too. The V60 is a comfortable car—even more comfortable than the new, much-lauded XC90 (which we gave a 9/10 to). The seats are shapely and supportive—though a cooling feature would have been ideal given the 35º temperatures. Pair that to a tastefully-appointed cabin and a good sound system, and this was one comfortable road trip car.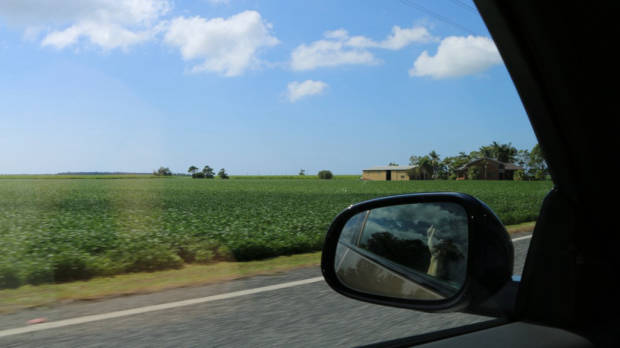 I haven't mentioned fuel economy yet. How was it? In a word: impressive. Over the whole trip—1,600km of highway and about 250km of town and and mountain roads—the average was a low 6.7L/100km. With diesel hovering around $1.10/litre during our trip, that's about $140 in fuel for the entire trip. Far cheaper than airfare!
Basically, the V60 Cross Country did everything we asked for and I was really satisfied with it as a road trip car. As a family car, I'd be happy to recommend it. This car is comfortable, luxurious but not showy, safe, sure-footed, pretty fun when pushed, and economical.