Volvo chose to unveil its new V60 mid-size wagon at the 2018 Geneva Motor Show. Now sitting on the company's SPA platform, the 2019 Volvo V60 is longer and more practical than the vehicle it replaces, and will battle fiercely with other mid-size luxury wagons including the BMW 3 Series Touring, Audi A4 Avant and Mercedes-Benz C-Class Estate.
Whilst not actually confirmed for Australia at this stage, the new generation V60 will go into production in the first half of 2018 and hit European markets in the third quarter of the year. Its S60 sedan sibling is due to be revealed half way through the year, and will go on sale shortly afterwards.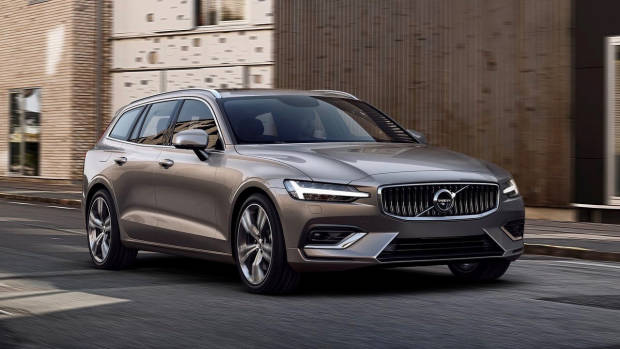 According to Volvo, new car makers can match Volvo Cars' history and credibility in making well-designed, practical and versatile estate cars.
"The family estate driver is an important customer for our business and has been for generations," said Håkan Samuelsson, President and CEO of Volvo Cars.
"The new V60 honours that tradition, but also takes it much further."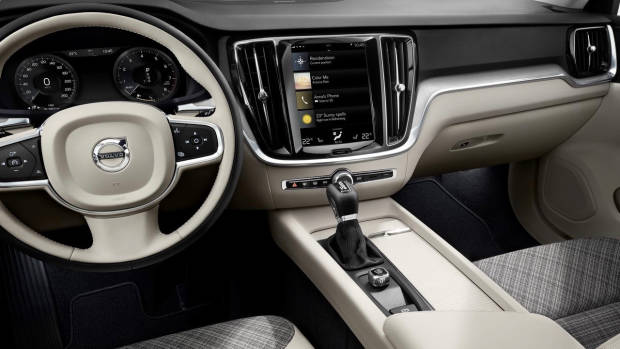 Stylistically, the 2019 Volvo V60 borrows heavily from its siblings and in some ways resembles a squashed XC60 or XC90. In this writer's opinion however, its proportions are far superior and there's a bit of Alfa Romeo 159 Sportwagon in the overall look of the car – it's very handsome. Sharp and angular headlights are complemented by strong and muscular shoulder lines, whilst at the rear Volvo's take on their traditional tall tailights is more horizontal this time around, making the car appear wider and more squat at the rear.
Like the exterior, the interior of the 2019 Volvo V60 borrows heavily from its siblings. The dashboard layout appears to be almost identical as the larger XC60, including the huge portrait touchscreen and digital dials. We particularly like the interior trim combination of the car in the photos released by Volvo – a half leather/half tweed grey cloth combination though a range of trims will be offered.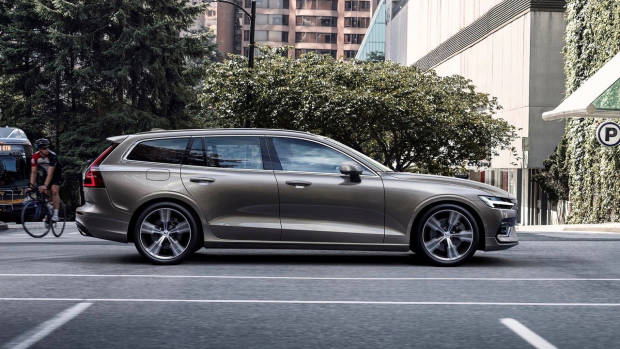 Now sitting on Volvo's new SPA (Scalable Product Architecture) platform, which also underpins the XC60, XC90 and V90/S90 twins, the new V60 is 146mm longer, 16mm narrower and 57mm lower than its predecessor. Its overall length measures 4,781mm, whilst its width and height measure 1,850mm and 1,427mm respectively – there's a 529-litre bootspace on offer as well.
A range of powerplant options will be offered with the 2019 Volvo V60, ranging from a 110kW/320Nm D3 and 140kW/400Nm D4 diesels to T5 and 228kW/400Nm T6 options. Like larger 60- and 90-Series models, the plug-in hybrid T8 with 288kW/640Nm will be offered, as will a new T6 Twin Engine system with 25kW/590Nm for those wanting a plug-in hybrid drivetrain on their V60 but don't need the performance of the T8.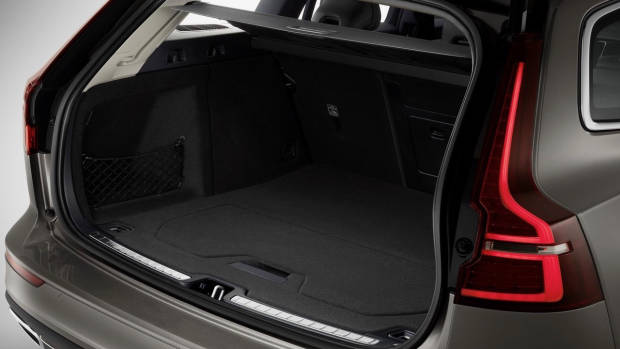 The 2019 Volvo V60 isn't yet confirmed for Australian sales, though unlike the larger V90, we'd wager that it will be offered for Australian consumption sometime in 2019 alongside its S60 sedan sibling. A range of powerplants will be on offer, though The T5, T6, T8 and D4 engines would likely feature. Volvo's XC60 is selling well in Australia, and local sales of the brand will get a big help in May with the arrival of the new XC40 small SUV.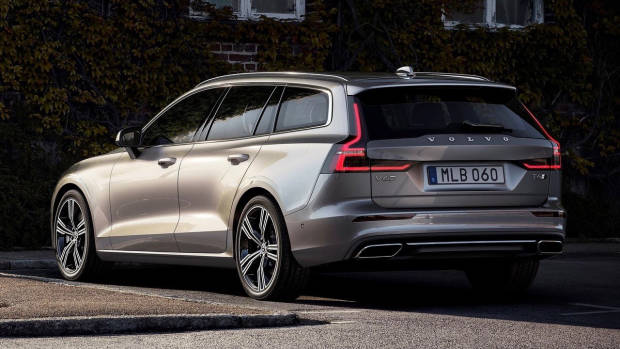 Stay tuned to Chasing Cars for news and reviews regarding the Volvo range.