Not long after revealing the car's local specifications, Volkswagen Australia has revealed pricing for its new seven-seat Tiguan Allspace. To compete with cars like seven seat variants of the Mitsubishi Outlander, Nissan X-Trail and Honda CR-V, Peugeot 5008, Skoda Kodiaq and the upcoming Mazda CX-8, the Allspace gives Volkswagen space in the seven-seat SUV market, something it's not had before.
Priced from $40,490 plus on-road costs, the Tiguan Allspace will be offered with three different drivetrains in two specifications. Priced $3-4,000 above equivalent five-seat Tiguan variants, the Allspace has more equipment to further justify the extra spend.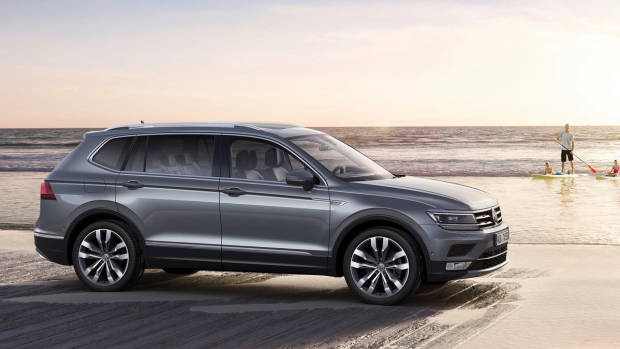 Asked if Volkswagen Australia was concerned if the Allspace would steal sales from other Volkswagen Group SUVs including the Touareg, regular Tiguan and Skoda Kodiaq, Jeff Shafer, product manager at Volkswagen Australia told local media that may be a possibility, but Allspace buyers are more specifically looking for a bigger Tiguan.
"The typical buyer for this product is a family who has two kids so they might be using it as a five-seater when it's just their family and you have heaps of cargo space for that family holiday," he said.
"But through the week if you want to go to the movies, both children can invite their friends and you have that third-row to facilitate that, or the school or soccer drop-off. It's more flexible than the five-seat model for those who need it."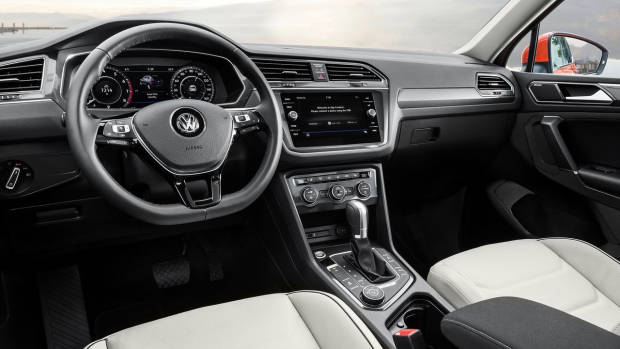 In Australia, the Tiguan Allspace will be offered in two main specification levels – Comfortline and Highline, with the Trendline offered on the five-seat variant not available in the Allspace. The least expensive Tiguan Allspace will be the 110TSI Comfortline at $40,490 plus on-road costs. It's equipped with a 110kW/250Nm 1.4-litre turbocharged petrol engine, though the Comfortline is also available as a 132TSI 132kW/320Nm 2.0-litre turbo petrol ($45,490) or a 110TDI 110kW/340Nm 2.0-litre turbo diesel ($46,990). All are paired to a dual-clutch automatic, though the 132TSI and 110TDI are also paired to an all-wheel drive system.
Comfortline models are equipped with seven airbags, automatic emergency braking with pedestrian detection, lane assist with adaptive lane guidance, automatic parallel parking, front and rear fog lights, tri-zone climate control, automatic headlights and wipers, an 8.0-inch touchscreen infotainment system with a reversing camera, Apple CarPlay and Android Auto, inbuilt satellite navigation and front and rear parking sensors. The Allspace Comfortline also has 18-inch alloy wheels, LED headlights, silver-coloured electric-folding mirrors and an electric tailgate – all items that you won't find on a five-seat Tiguan Comfortline.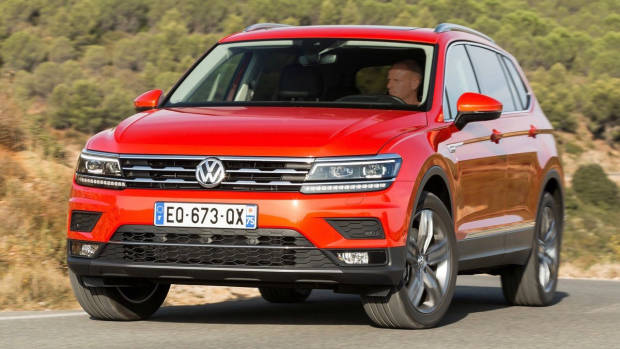 Above the Tiguan Allspace Comfortline sits the Highline. The Highline is available with two drivetrains: a 162kW/350Nm 2.0-litre turbo petrol ($52,990), and a 140TDI 140kW/400Nm 2.0-litre turbo diesel ($54,490) – both are matched to a seven-speed dual-clutch automatic and all-wheel drive.
Like the Allspace Comfortline, the Highline is better equipped than its five-seat equivalent, with 19-inch alloy wheels, LED ambient interior lighting, Vienna leather upholstery with heated front and outside middle row seating, electric front seats, a 9.2-inch touchscreen infotainment system and contents of the Driver Assist Package including radar cruise control with traffic jam assist, blind spot monitoring with rear traffic alert, adaptive dampers and adaptive high beam headlights.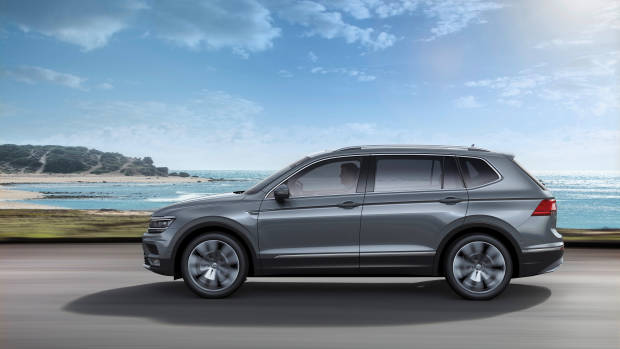 Measuring 4,701mm long, the Tiguan Allspace is 215mm longer than the regular Tiguan. Up to 230-litres of bootspace is available with the third row of seats erected – less than the Skoda Kodiaq's 270-litres. Fold the third row down and you get up to 700-litres of bootspace – 85 more than the five-seat model, and with all five rear seats folded, up to 1,920-litres is available.
Like the five-seat Tiguan, option packages are available for the Allspace. Option packages will be available for both Comfortline and Highline models, including the Driver Assistance Package (Comfortline: $1,600 with adaptive high beam headlights, adaptive cruise control and blind spot monitoring with rear traffic alert). The Comfortline can also be optioned with the Luxury Package ($4,000 – leather upholstery, a panoramic glass sunroof and electrically adjustable and heated front seats).
Both the Comfortline and Highline can be optioned with the Sound and Vision Package ($3,200 for the Comfortline and $3,000 for the Highline), which includes Volkswagen's Active Info Display digital dials, as well as a Dynaudio sound system and a 360-degree parking camera. Finally, the R-Line Package ($3,900 on the Highline) includes a sporty details such as a bodykit, sports seats, 20-inch alloy wheels and R-Line badging.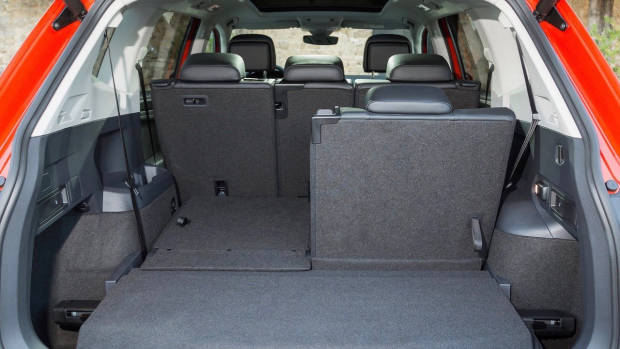 2018 Volkswagen Tiguan Allspace pricing (plus on-road costs):
110TSI Comfortline: $40,490
132TSI AWD Comfortline: $45,490
110TDI AWD Comfortline: $46,990
162TSI AWD Highline: $52,990
140TDI AWD Highline: $54,490
Options:
Driver Assist Package: $1,600 (Comfortline)
Luxury Package: $4,000 (Comfortline)
Sound & Vision Package: $3,200 (Comfortline), $3,000 (Highline)
Panoramic sunroof: $2,000 (Highline)
R-Line package: $2,900 (Highline)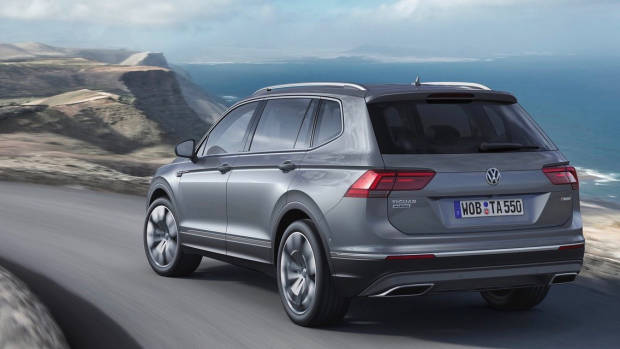 Stay tuned to Chasing Cars for Volkswagen news and reviews, including our upcoming first drive review of the Tiguan Allspace.