Fans of the Czech brand rejoice – the 2017 Skoda Octavia RS230 isn't just coming to Australia, it's here now. Powered by a 169kW, 350Nm version of the Volkswagen Golf GTI's 2.0-litre TSI turbo four, Skoda claim the RS230 is the fastest Octavia everywhere.
Like past fast Octavias, the RS230 will be available as a sedan ($41,490), or for $1,700 more, an RS230 wagon ($43,190). Both achieve the 0-100km/h sprint in comfortably less than 7 seconds: 6.7 for the sedan, 6.8 for the wagon.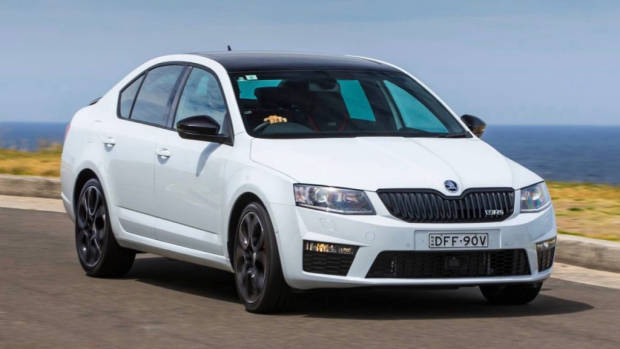 The biggest problem the RS230 will have is that it's manual only – with Skoda claiming the durable six-speed is the most suitable gearbox given Australia's hot conditions.
That doesn't explain how even higher output versions of the two-litre are possible with a DSG here – such as Volkswagen's Golf GTI 40 Years – but whatever.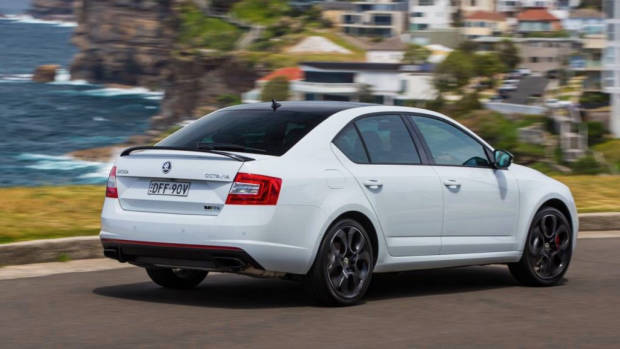 These cars will be bought by Skoda faithful and all of them can drive manual anyway. Skoda openly admit this car is "for the fans".
Outside, the RS230 signifies its presence with new 19-inch alloys, a black rear spoiler, black mirrors and a dark front grille.
Inside, you get black leather with red stitching, the inclusion of a lap timer on the driver's display, and stainless-steel pedals.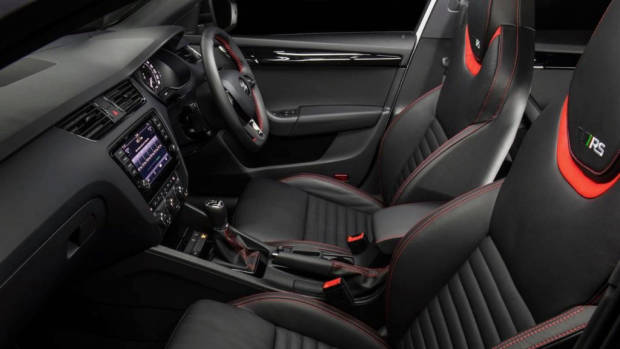 The rest of the fare is standard Octavia RS, which includes an eight-inch screen with navigation, Apple CarPlay and Android Auto, electrically-adjustable front seats and dual climate control.
For a further $1,700, a Tech Pack adds autonomous safety features including lane keep assist and automated parking – plus a ten-speaker Canton stereo.
2017 Skoda Octavia RS230 Australian price
Octavia RS230 sedan: $41,490

Octavia RS230 wagon: 43,190