As predicted in our top ten predicted debuts of Geneva article, the crucial all-new Volvo XC60 debuted at Geneva 2017. The new XC60 takes styling cues from the larger XC90, as well as the S90 and V90, and takes the Volvo styling theme to a new direction. The interior is similar to its larger 90-series cousins, promising a roomier and more luxurious experience than ever before.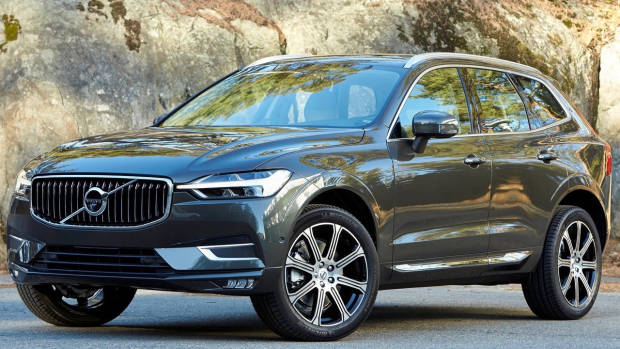 The previous generation XC60 was an extremely successful car for Volvo during its nine-year lifespan. It accounts for more than a third of Volvo's global sales, and even to this day remains very competitive in the premium mid-size SUV segment. The original XC60 was a bit of a safety pioneer – it was the first car to offer automatic emergency braking (or City Safety in Volvo speak), in its first generation under 31km/h and in its second, under 50km/h.
The all-new Volvo XC60 takes the safety baton from the old XC60 by debuting Volvo's new semi-autonomous technology. The model is capable of steering, accelerating and braking itself on well-marked roads up to 130km/h, as well as automatic steering combined with its automatic emergency braking, both systems designed to avoid accidents at a range of speeds.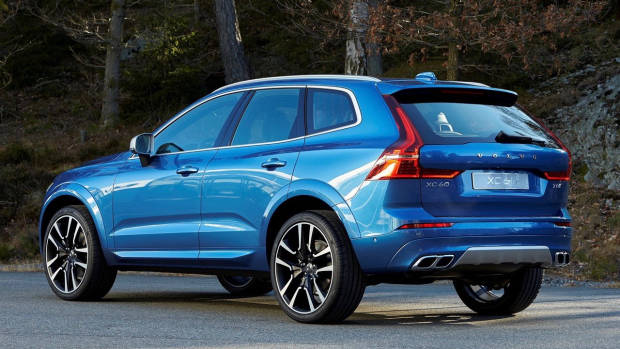 The new XC60 has a wider range of powerplants than ever before. Unlike the previous model, all come standard with AWD. There are two petrols – a T5 2.0-litre turbo four-cylinder (187kW/350Nm, 0-100 in 6.8 seconds) and a T6 which adds a supercharger on top of the T5 drivetrain (235kW/400Nm, 0-100km/h in 5.9 seconds).
As for diesels, a D4 2.0-litre twin-turbo four-cylinder (135kW/400Nm, 5.2L/100km fuel use) and a D5 with the same engine but a higher tune (172kW/480Nm with the same fuel usage) are available. Completely new to the XC60 range is the T8 plug-in hybrid model, taken from the XC90. It combines the T6 AWD's drivetrain with a battery pack in the transmission and a 65kW/240Nm electric motor at the rear. Pure EV range is rated at 45km, and the overall claimed fuel use is 2.1L/100km.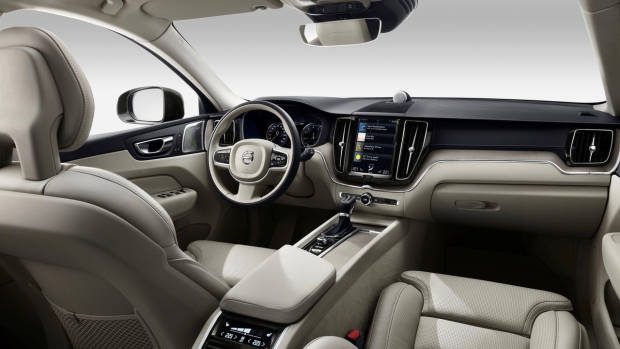 Dimensionally, the new XC60 is slightly larger than the model it replaces, with a length of 4,688mm, a width of 2,117mm, although a height of 1,658mm is slightly less tall. With a minimum weight of 2,042kg, the new XC60 appears to not have lost any weight, but with all the new technology on offer, that is to be expected.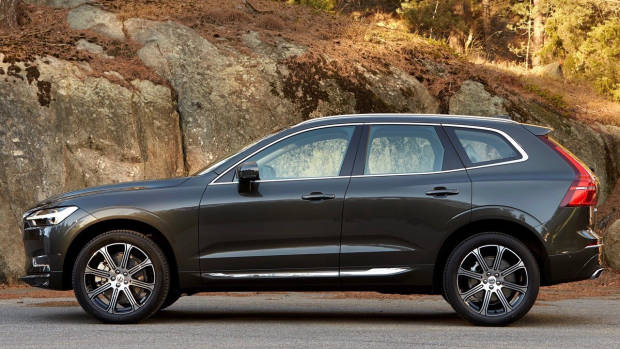 Volvo Cars Australia has confirmed that the new XC60 will go on sale in the second half of 2017 and will no doubt excited to see the new version of its best seller in showrooms.