Stuttgart will launch a direct competitor to the BMW X6, in the form of the Mercedes-Benz GLE Coupe, this September. Mercedes-Benz's first coupe-SUV crossover model is based on the more conventional Mercedes-Benz GLE-Class mid-sizer (price and specs here), although with significant price premiums of between $9,000 and $17,000 if you opt for the Coupe.
There's plenty of derision in the community about the BMW X6, with many wondering who asked for a coupe-like SUV. The X6 has been remarkably successful for BMW, though, with more than 250,000 units moved since the model's launch. A similar, smaller BMW X4 model has also been spawned.  With the GLE Coupe, Mercedes-Benz are responding.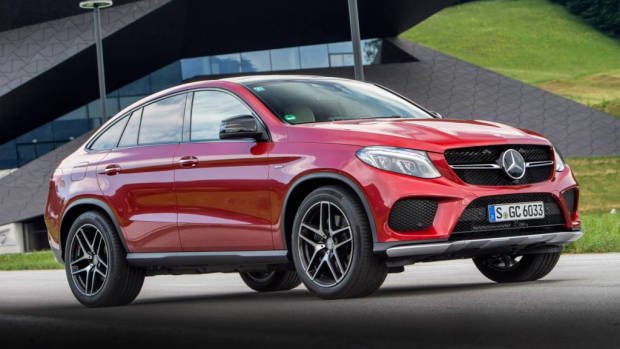 Three models make up the GLE Coupe range—there's a base diesel, a mid-range AMG-tuned petrol, and the full-blown Mercedes-AMG GLE 63 S Coupe capping things off at the top-end.
The Coupe receives similarly generous equipment lists to the regular GLE. All cars gain LED headlights that are adaptive to oncoming traffic, and corner with the vehicle. There's push-button start, a power tailgate, DAB+ digital radio, and a touchpad-activated media and navigation system. Plus, all Coupe models are equipped with the GLE's impressive list of advanced safety features as standard: Distronic active cruise control with steering assist, autonomous emergency braking, blind spot assist, and lane departure warning—plus nine airbags.
With fairly significant price premiums, Mercedes-Benz justifies the extra outlay for the GLE Coupe with even more equipment: all Coupes go above and beyond the GLE with Dynamic Select advanced driving modes, Airmatic air suspension, larger wheels, AMG sports seats, and a 14-speaker Harmon Kardon sound system.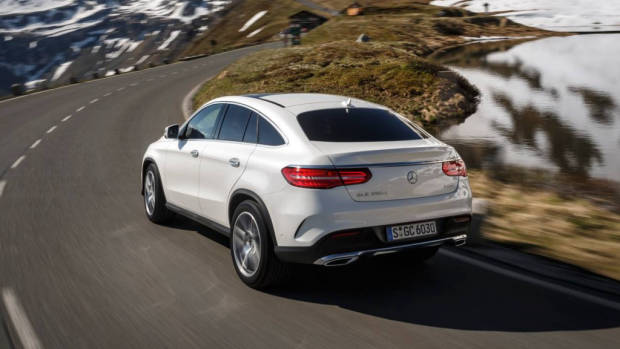 The base GLE Coupe, the GLE 350d, is priced halfway between BMW's entry- and mid-level X6 models, at $121,900.  Its three-litre V6 turbodiesel produces 190kW and 620Nm, while drinking 7.2L/100km.
The entry-level petrol is the AMG-tuned GLE 450 AMG ($141,900), which slots in at about $10,000 cheaper than the comparable BMW X6 xDrive50i. While it's not a V8, the Merc's twin-turbo V6 produces a considerable 270kW and 520Nm, with decent consumption of 8.9L/100km.  The 450 adds a panoramic sunroof over the GLE 350d, as well as AMG Line Nappa leather seats, 22-inch wheels, and the S-Class Coupé's Active Curve system with aggressive roll-in to corners to increase stability.
If performance is the goal, the Mercedes-AMG GLE 63 S Coupe is among Affalterbach's best: the twin-turbo 5.5-litre V8 provides sprints to 100km/h in an X6 M-matching 4.2 seconds, thanks to an output of 430kW and 760Nm. There's plenty of unique kit too, with the AMG Driver's Package (which ups the top speed to 280km/h), performance exhaust, a TV tuner, and heated-ventilated multi-contour AMG Nappa leather seats all thrown in for $198,900.
Mercedes-Benz GLE Coupe: Australian price
Mercedes-Benz GLE 350d Coupe: $121,900
Mercedes-Benz GLE 450 AMG Coupe: $141,900
Mercedes-AMG GLE 63 S Coupe: $198,900