The 2021 LDV Deliver 9 bus and cab chassis variants have landed in Australia to offer more choice for buyers of the affordable Chinese commercial vehicle.
Supply restrictions meant that the van and cab chassis variants were delayed to land in Australia, but they're here now with promotional driveaway pricing.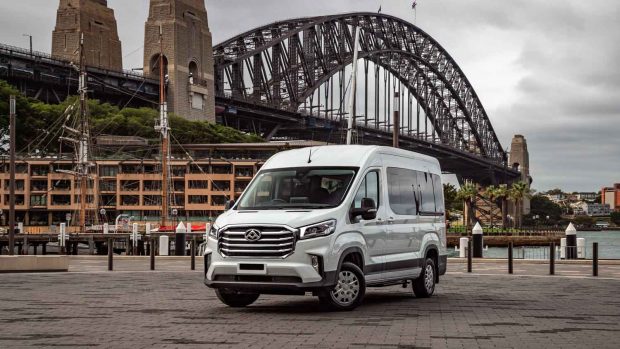 Cab chassis Deliver 9 variants from as little as $39,990 for ABN holders, compared to the van, which starts from $42,095.
The bus variants start from $52,990 driveaway for ABN holders ($55,779 for private buyers).
General manager of LDV Dinesh Chinnappa said that the "Deliver 9 is all about delivering more for less in the van segment".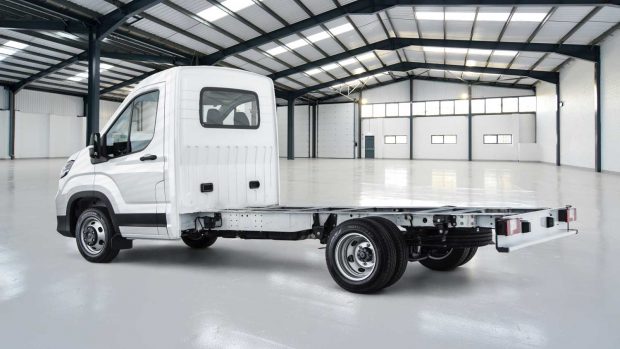 Compared to more expensive rivals like the Ford Transit and Volkswagen Crafter, the Deliver 9 certainly delivers in basic price terms.
With the addition of the new variants, there is also plenty of choice for buyers. LDV offers the Deliver 9 bus with 11 seats in medium wheelbase configuration with a low roof, or in 14-seater long-wheelbase guise with low ($54,990 driveaway) or high roof ($56,990 driveaway).
The new cab-chassis variant is available in long-wheelbase only and has the added benefit of four rear wheels. That sees the payload climb to 2.4-tonnes – miles better than even a Volkswagen Amarok or Ram 1500 – with the ability to tow a 2.8-tonne load.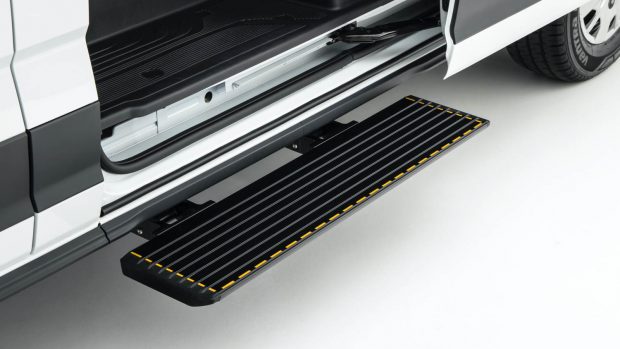 All LDV Deliver 9 models use a two-litre turbodiesel engine with 110kW of power and 375Nm of torque sent to the rear wheels.
Like the van, the Deliver 9 cab chassis uses a six-speed manual transmission as standard, with a six-speed auto commanding a $2,500 premium. However, all bus models benefit from an automatic transmission as standard.
In Australia, LDV only offers a three-year/160,000km warranty. Servicing prices are capped, and maintenance needs to be carried out after an initial 5,000km/6 months, then the intervals extend to 30,000km/12 months.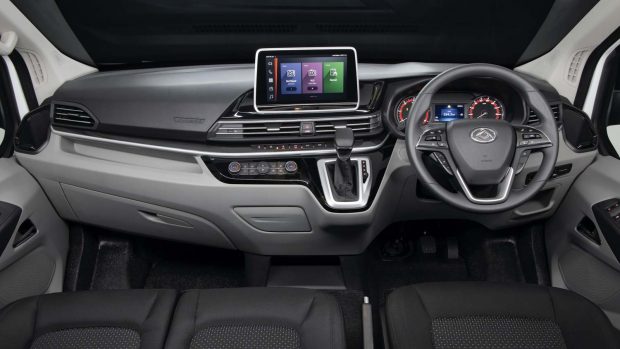 All bus variants boast impressive safety features for a commercial vehicle with AEB, adaptive cruise control, lane-departure warning, six airbags in the front row and three-point seatbelts for every passenger. 
An electrically deployed side step helps ingress, while inside, there is a 10-inch infotainment screen with wired Apple CarPlay and Android Auto and an eight-way adjustable driver's seat.
The full LDV Deliver 9 range is on-sale now, starting from $39,990 driveaway and topping out at $56,990 driveaway for the 14-seater high-roof bus.
LDV Deliver 9 2021: pricing in Australia
Driveaway pricing for ABN holders is listed below.
LDV Deliver 9 cab chassis auto – $39,990
LDV Deliver 9 cab chassis manual – $42,095
LDV Deliver 9 bus 11-seater MWB mid-roof auto – $52,990
LDV Deliver 9 bus 14-seater LWB mid-roof auto – $54,990
LDV Deliver 9 bus 14-seater LWB high-roof auto – $56,990