With a new wave of competitors upping the competitive stakes, Ford will maintain the premium positioning of their Ranger ute with a comprehensive update this year.  We know what the new Ranger will look like; we now know what its specifications will be, though Ford continue to drip-feed information, with prices still to come.
Coined the Mark II version of the PX Ranger, the update is largely a facelift, kitting the Ranger out with a tougher new exterior and smarter interior.  Ford's Australian design team have retained management of the Ranger's aesthetics, but outside, the ute is more American than ever: the themes of Ford's F-Series trucks mirror Nissan's decision to make their new Navara more Titan-like. Inside, the Ranger gets much more special. The premium new cabin is similar to the one deployed on the Ford Everest SUV that launches later this year.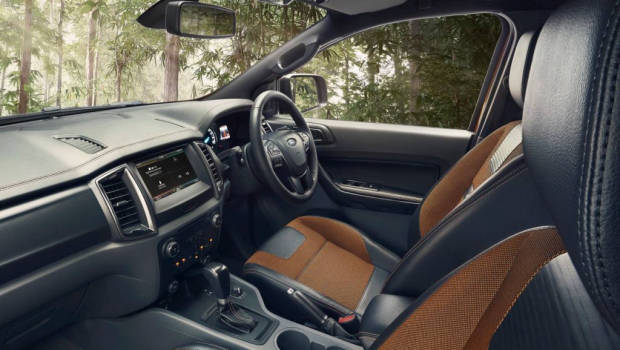 Ford are planning to be bullish in their marketing of the updated model, with Ford's local CEO and president Graeme Whickman telling the press, 'you can buy a best-seller or a cheaper alternative, but nothing is as good as the Ford Ranger.'
Pitching the Ranger as the premium option in this segment is a direct shot across the bow of the Volkswagen Amarok, as well as the plethora of new models that launch this year with a step-up in quality: that's the all-new Mitsubishi Triton (watch our review here); the all-new Nissan Navara NP300 (read about that here); the all-new Toyota HiLux, coming in October (read about that here); and the facelifted Mazda BT-50.
The Ranger is the best-selling Ford in Australia, so this update is crucial: so far this year, 27,559 Rangers have been delivered, accounting for 40% of all Australian sales. That figure is down 18% on how the model was tracking last year, though, so there's ground to watch up.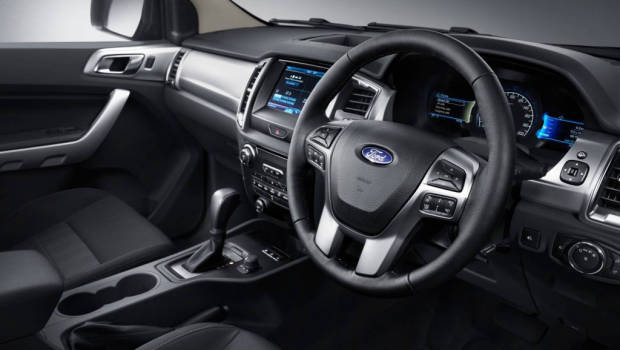 The two diesel engines are retained, though the base 2.2-litre four-cylinder takes an uptick in power, moving to 118kW and 385Nm.  The flagship five-cylinder 3.2-litre remains static at 147kW and 470Nm, with a braked towing capacity still a high 3.5 tonnes.
It's the interior which has received the most radical overhaul, with a dash mimicking the Everest SUV, and an expansive use of more premium materials. These changes come off the back of data that shows a third of Rangers sold in Australia are higher-end XLT and flagship Wildtrak models—reflective of a growing private interest in utes as family cars. For small businesses, commercial vehicles—including utes—also have attractive tax status, further boosting sales of the more luxurious models.
The PX Ranger Mark II will launch in the third-quarter, meeting the already-launched Triton, the new Navara, and the updated BT-50, but before the eighth-generation HiLux.
Ford Ranger 2015 – new features
SYNC2 with a high-resolution eight-inch touchscreen (XLT, Wildtrak)
Navigation with traffic alerts (XLT, Wildtrak)
Electric power-assisted steering
Adjustable speed limiter
Cable-shift manual transmission
Auto stop/start with the manual transmission (4×2 Hi-Rider, 4×4 models)
230V inverter (Double Cab, Super Cab)
Tyre pressure monitor
Projector headlamps (XLT, Wildtrak)
Rear box illumination (with Sports Bar)
Dual colour 4.2-inch information screens in dials (XLT, Wildtrak)
Reversing camera (Wildtrak)
Ford Ranger 2015 – Tech Pack (optional on Ranger XLT and Ranger Wildtrak models)
Adaptive cruise control with forward collision alert
Lane departure warning
Lane keep assist
Driver impairment monitor
Reverse camera