The next-generation Volkswagen Amarok ute is edging closer to a launch in Australia, with the 2023 Amarok sharing the new Ford Ranger's platform and powertrains thanks to a new Volkswagen–Ford commercial vehicles partnership.
The next Amarok ute will be revealed in production form in a matter of months – but will Volkswagen choose to build a wagon-body model based on the Amarok (and Ranger) sharing Ford's Everest body and bits?
Volkswagen Australia general manager of corporate communications Paul Pottinger says it is far too early to speculate on developments relating to the new Amarok, but VW executives have in the past been only too happy to discuss an Amarok wagon.
Wagon-bodied Amarok 4WD model was in development in 2016
Volkswagen's then director of commercial vehicles Carlos Santos told Australian journalists in 2016 that "serious development" of a wagon-body Amarok was underway with a V6 engine.
Nothing further has been seen in the intervening six years, but long development cycles of commercial vehicles means Santos could have been referring to a future model based on Ford underpinnings, as the T6.2 platform-sharing agreement is understood to have been agreed before 2016.
Volkswagen originally examined bringing an Amarok wagon to market before the ute first launched locally in 2011, but those plans were not advanced.
Amarok-based 4WD would launch in a growing segment
We know that the Amarok is not sold in South-East Asian markets such as Thailand and the Philippines, however it is a popular vehicle in South America where it is also built. The Amarok is available across South America including in Colombia, Costa Rica, Chile and Brazil where it has sold well since its inception.
While ute-based 4WD wagons are popular in southeast Asia, the models are also widely used in markets where the Volkswagen Amarok has found success – including South America and South Africa, plus Australia and New Zealand.
Volkswagen does not currently offer a large SUV model in South America, so an Amarok and Ranger-based VW 4WD could work well there.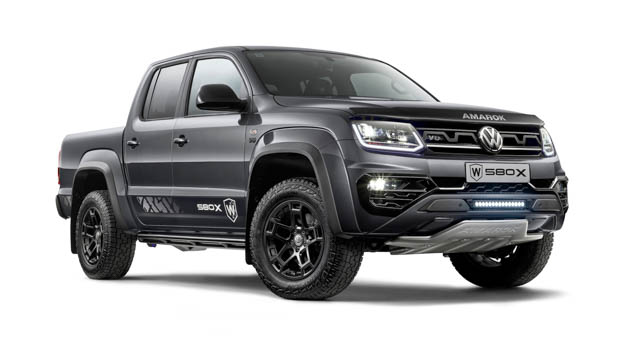 Locally, the ute-based 4WD segment is buoyant and growing, with 32,464 sales of rough-and-ready wagons in 2021 – representing an impressive 31 percent increase in segment sales when compared over 2020.
Key rivals for an Amarok-based 4WD wagon would be the Isuzu MU-X (10,618 sales in 2021) and the Mitsubishi Pajero Sport (6804), plus the Ford Everest (8359), which has just been unveiled in new-generation form based on the T6.2 chassis in use by VW's 2023 Amarok.
What could the Amarok wagon be like?
It is too early to even attempt to guess the name of this new wagon, as it could be an entirely new name Volkswagen has not used before, or even an old classic used on a previous VW model – like Atlantic, Derby, Quantum, Routan or Sharan.
We have seen sketches, prototype photos and renders of the upcoming Amarok, so we can get some idea of what a stretched wagon version might look like – taking cues from Ford's recently-unveiled 2023 Everest.
It'll likely have flared wheel arches, a restyled front end including new grille and LED headlights as well as incorporated roof rails and lifted suspension.
We could even see a full-blown Walkinshaw special version (like an Everest Raptor if it was built) that would be a off-road monster using lifted suspension, larger wheels and tyres, snorkel and a more powerful version of the turbo diesel V6 engine.
Inside, expect a large screen (possibly in portrait orientation) along with a digital driver cluster and standard infotainment features such as Apple CarPlay, Android Auto and satellite navigation.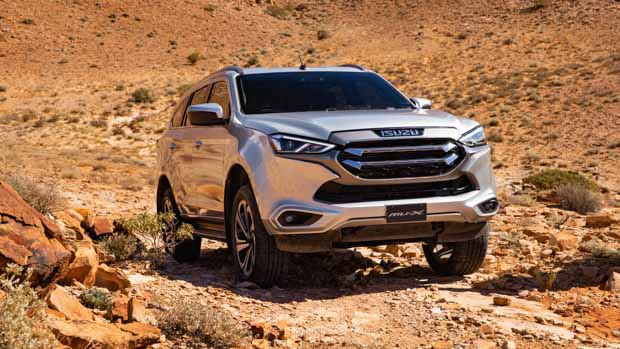 Entry level models of the wagon are likely to have cloth seats, while the higher up variants could see plush leather trim for the front and rear seats.
Speaking of seats, the Amarok wagon would likely also receive a seven seat layout, just like the related Everest. A powered third row could also be a possibility.