Last week Ford unveiled the new-generation Ranger ute and fans were frothing at the mouth at the prospect of a big diesel-powered V6 engine under the bonnet.
And it raises the question: will the Toyota Hilux, the Ranger's biggest rival, follow suit and squeeze in a bigger V6 engine that would likely be sourced from the Land Cruiser 300 Series?
The Volkswagen Amarok has also gained considerable favour for its grunty diesel V6 engine and even the uber-cheap LDV T60 Max develops more power than the beefiest Hilux engine, in many ways Australia's best-selling ute risks being left behind in the traffic light sprint.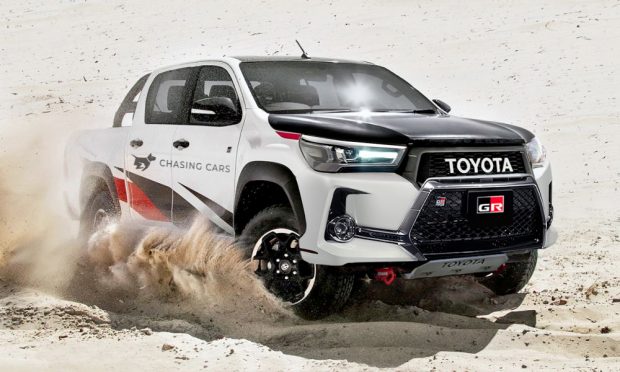 The new 3.3-litre twin-turbo diesel V6 unit available in the upcoming Land Cruiser 300 Series would nip this issue in the bud with outputs of 227kW of power and 700Nm of torque, which would likely make the lighter Hilux a bit of a handful, especially on wet roads.
This is a substantial increase over the most powerful Hilux that currently squeezes out 150kW and 500Nm from a 2.8-litre turbo-diesel four-cylinder engine.
A move to a more torquey engine would also come in handy for towing and going off-road, especially for steep ascents and in soft sand.
It's hardly unprecedented either, as Toyota recently announced it would drop the 5.0-litre V8 from its Hilux Dakar rally truck and replace it with a twin-turbo V6 petrol engine from the Land Cruiser 300 Series sold overseas.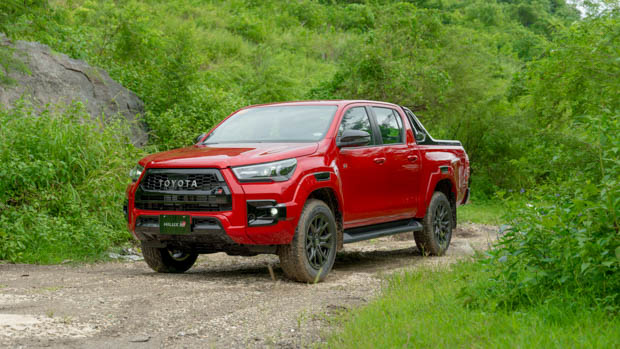 This is also likely to be the engine offered in the upcoming Lexus LX 600 in Australia which produces 305kW of power and 650Nm of torque.
Toyota Australia's vice president of sales and marketing, Sean Hanley, spoke to Chasing Cars earlier in the year and said that the company would be eager to introduce a high-performance Hilux.
"We have always said we would be open to introducing a performance variant of HiLux to Australia if one were to become available globally," Mr Hanley said.
"Whilst there are no announcements or confirmations at this timing, we would certainly embrace any GR product offering for a sport or performance car, whether it be a HiLux or another car in the future."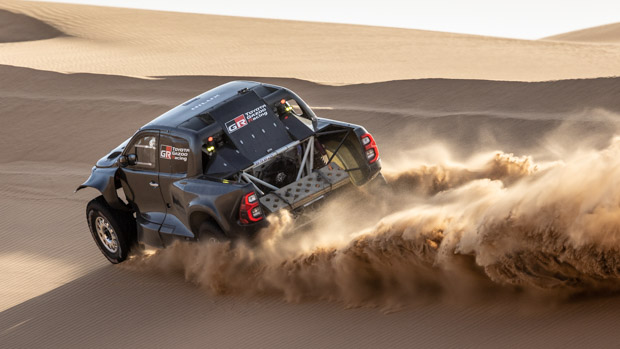 What specification would the V6 Hilux receive?
Expect the four-cylinder range to continue but Toyota could launch the V6 in higher spec versions of the ute such as a GR Sport or full blown GR model.
Ford's next Ranger Raptor is likely to adopt a petrol twin-turbo Ecoboost V6 so this could be a perfect opportunity for Toyota to spread its performance wings and build a competitive vehicle.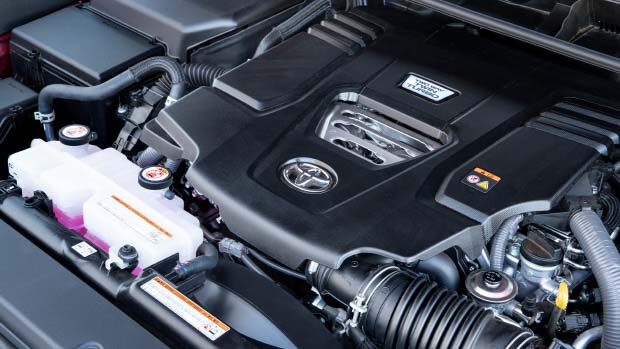 Expect a GR model to feature pumped up suspension, underbody protection and even rally style mud flaps.
Inside, the interior will likely carry over largely from the Land Cruiser GR Sport which is filled with GR-branded equipment such as leather seats, GR push button start and potentially even paddle shifters.