Volvo has unveiled the Concept Recharge SUV that showcases the brand's design direction for its all electric vehicles.
The concept SUV also showcases the freedom of its next-generation platform that is dedicated to pure electric vehicles, unlike current models such as the XC40 small SUV which are offered with either a combustion engine or EV drivetrain.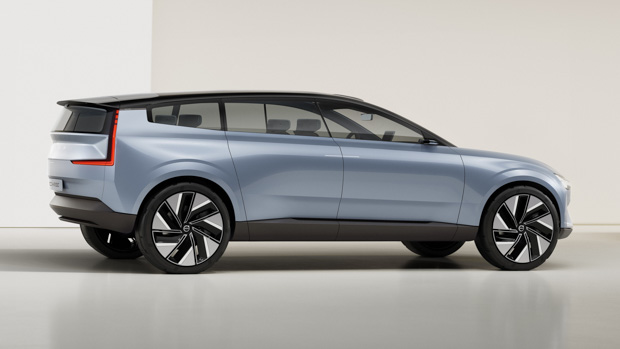 The third-generation XC90 large SUV will arrive next year with a fully electric and likely a plug-in hybrid option, meaning it will need to retain a hybrid platform but many of the concept's styling cues could still be carried over.
Sister brand Polestar will be the first to use the dedicated EV platform, with the Polestar 3 set to go into production in 2022.
Referred to as a "manifesto for Volvo Car's pure electric future" designers have focused on removing complexity and increasing internal space while improving aerodynamic efficiency.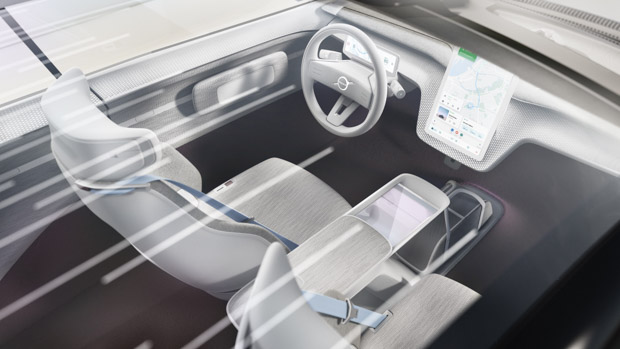 The lack of a combustion drivetrain has allowed Volvo to create a completely flat floor with an extended wheelbase and shorter overhangs designed to open up the space inside – so much in fact that designers have found room for a large storage area between the front seats.
With a minimalist design, the designers complete the modern with a huge 15-inch touchscreen in the centre with an additional screen in front of the driver to display the instrument cluster. 
Volvo says it was able to better optimise the roofline and lower the hood to keep the car aerodynamic without compromising on the commanding driving position so beloved by SUV buyers. It remains unclear if this has any adverse impact on headroom.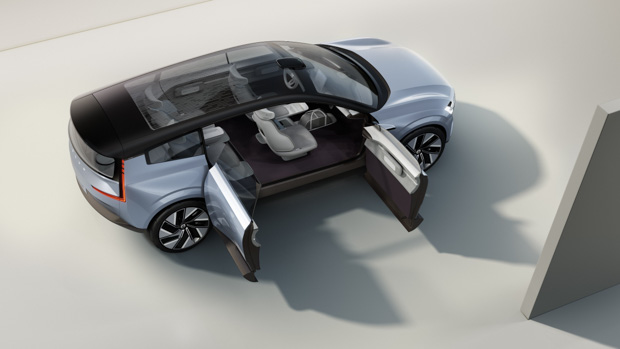 Sitting at the top of the large panoramic roof sits the LiDAR sensor which looks a bit like a roof scoop on an old rally car but will actually play a crucial role in the SUV's autonomous driving capability in the future.
With the need for cooling significantly lessened with an electric drivetrain the grille has been swapped out for a shield – forms of which we have already seen on the XC40 Recharge Pure Electric.
While not everything is likely to make it to the production stage, we hope the rear freestyle doors remain, which have a far wider opening than the admittedly smaller Mazda MX-30.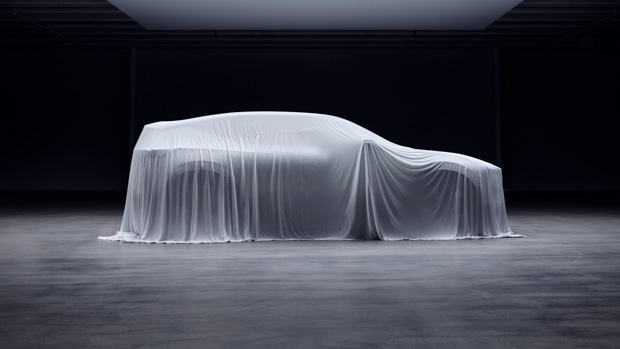 Moving towards the rear of the Concept Recharge, we can see the low sloping roof and large L-shaped taillights, with an inbuilt set of wings able to deploy at high speeds to increase aerodynamic efficiency.
The concept will play a crucial role as Volvo moves to fill 50 per cent of its lineup with EVs and the remaining 50 per cent with plug-in hybrids by 2025, before switching entirely to pure electric drivetrains by 2030. 
We'll likely see more of Volvo's new platform when it makes its debut on the Polestar 3 SUV which is set to enter production next year.