The Volkswagen Arteon, which was removed from the Australian market due to extended WLTP homologation delays, will soon return locally with a new body style option in tow.
Positioned as Volkswagen's flagship passenger vehicle, the Arteon offered a more expressively-styled option to sit alongside the more traditional three-box Passat sedan.
Offered from launch as a five-door liftback only, and exclusively in top 206TSI R-Line trim for Australia, demand for the Arteon saw off the Passat 206TSI sedan from the local lineup in 2018.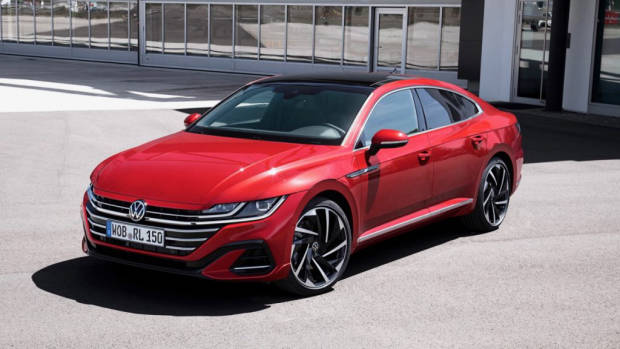 With the Passat 206TSI station wagon set to make a return to Volkswagen's Australian range in mid-2021, the newly facelifted Arteon will also make a comeback to dealerships.
This time, though, the Arteon will also be offered as a long-roof Shooting Brake that will see wagon fans offered a veritable smorgasbord of options in the Volkswagen lineup.
The 2022 Arteon and Arteon Shooting Brake will continue to be sold only with a 206kW/350Nm two-litre turbocharged four-cylinder petrol engine in Australia in top-shelf R-Line trim.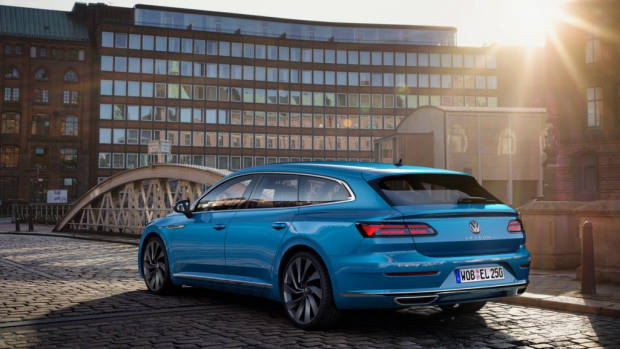 A full-fat Arteon R is also available in European markets, producing 235kW of power. Chasing Cars understands the Arteon R is under consideration for Australia. Volkswagen will introduce several new 'R' models in 2022, with the Tiguan R and T-Roc R certain to join the Golf R hot hatch in VW's performance stable.
That is the same engine used in the more traditional Passat 206TSI wagon. All three 206TSI cars make use of a wet-clutch DSG automatic gearbox and a 4MOTION all-wheel-drive system.
Returning to the Australian lineup, the Arteon will once again offer buyers an alternative to the approximately twenty-grand pricier Audi A5 Sportback from Volkswagen's posh cousin – though the A5 is actually based on the Volkswagen Group's more expensive MLB platform. The Arteon and Passat share the Group's transverse-oriented MQB chassis.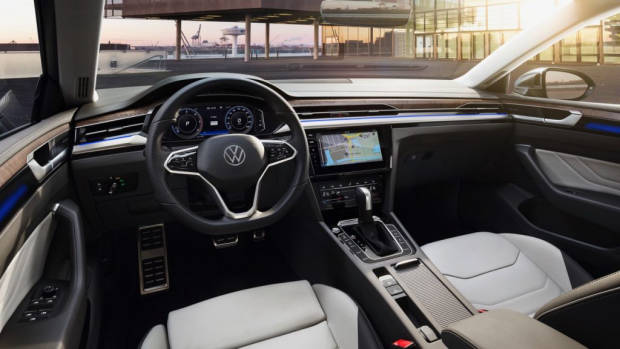 The Arteon will also return to direct competition with the Kia Stinger, which is offered only in five-door liftback form – albeit with the option of a 272kW twin-turbocharged 3.3-litre V6 petrol engine with rear-wheel-drive.
Expect standard equipment on the 2022 Arteon 206TSI R-Line to remain strong, with leather upholstery, a full digital cockpit, wireless Apple CarPlay and Android Auto, LED headlights and adaptive dampers all likely to be included as standard.
As with the previous version, the options are likely to be limited only to paint and a panoramic sunroof, and the possibility of a package incorporating premium audio and larger wheels.
Pricing and full specifications for the return of the Volkswagen Arteon to Australia is expected to be announced in the coming months.