Tesla has had delays left, right and centre across several of its vehicles – including the Model Y midsize SUV and flagship Roadster sports car – but founder and chief executive officer Elon Musk says the Cybertruck ute will enter volume production in 2023.
Chasing Cars reported earlier in the year that the Cybertruck had already been pushed back to 2022, but it looks like 2023 will be the year when owners will get some much needed seat time in the electric pickup truck.
Tesla has stated that the Model Y mid-size SUV had taken the priority over the Cybertruck amidst further problems with supply chains. A lack of battery cells along with semiconductor chips were the main reason for the delays.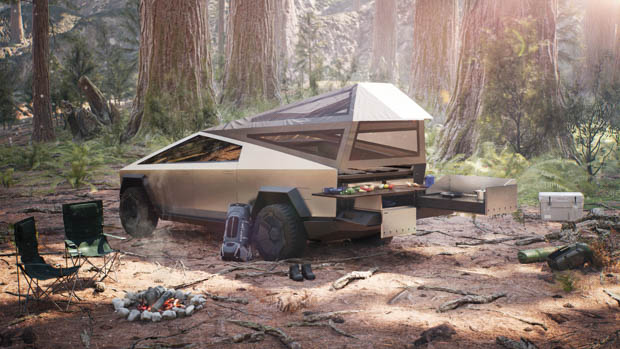 The Cybertruck was initially revealed in 2019 and was expected to start production in 2021, but the COVID-19 pandemic had other plans.
Cybertruck overview
The Tesla Cybertruck's futuristic shape gave the world a shock when it was unveiled back in 2019. It looked like it had dropped straight off the planet Mars and yet people loved its futuristic exterior.
It's been such a hit that Tesla now has over one million orders for the Cybertruck – all of which have not even driven the pickup yet. It's still unclear whether the polarising design of the Cybertruck will meet regulations in Europe and Australia, though it should sail through America's relatively unregulated light truck design rules.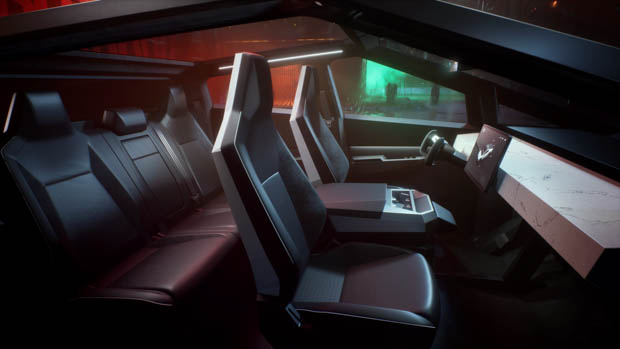 The Cybertruck is expected to be offered in three variants; single, dual or tri-motor.
The tri-motor version will be the highest performance version available and is expected to reach 100km/h in just 2.9 seconds – a staggering number considering its large stature and weight..
It'll be a strong car, too, featuring an ultra-hard 30X cold-rolled stainless steel exterior with Tesla armor glass for the windows.
The rear end of the Cybertruck features a 1950mm long tray – called the 'vault' by Tesla – which can be sealed off with a hard tonneau cover.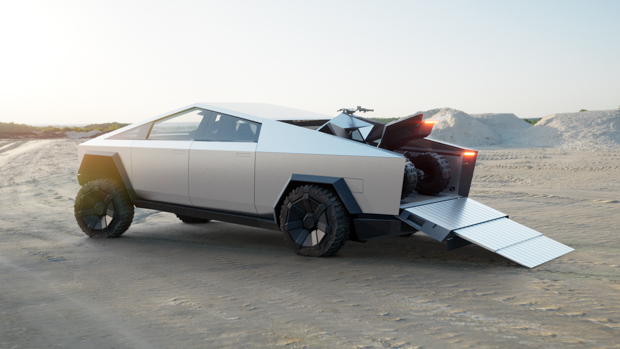 The truck will have off-road capability, too, with a 35 degree approach angle and 28 degrees of departure angle, as well as up to 400mm of ground clearance.
The Cybertruck will also feature adaptive air suspension and is claimed to be able to tow over 6000kg in the tri-motor version.
Tesla states that these specifications are currently for the US market only, so an Australian spec car is likely to be different.
It's unclear whether the Cybertruck will even make it to Australia at all. It would have to pass strict ADR compliance in order to be sold here, which could be an issue with a model that currently has no bumper bars.