Tesla's chief executive officer Elon Musk has once again made promises that the upcoming Cybertruck will enter production in 2023.
Speaking at the 'Cyber Rodeo' event last week, Musk said "this year is all about scaling up, and then next year there's going to be a massive wave of new products".
Musk referred to production of the Model Y midsize SUV as the main focal point of the facility, however it is still unknown where in the world the Cybertruck will be built.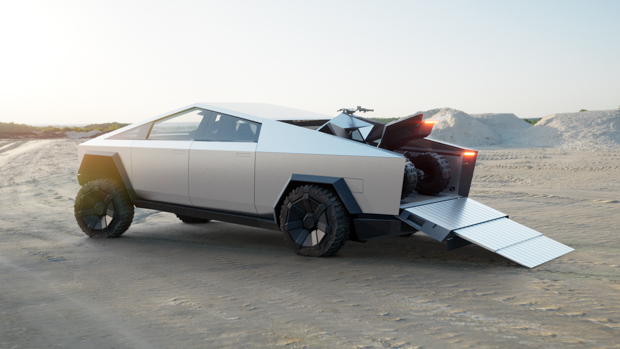 Pre-orders for the large off-road pickup truck first started nearly three years ago for the vehicle which has been delayed several times since its announcement.
What has been adapted on the upcoming Cybertruck?
There have been some notable changes to the Cybertruck since it was first revealed to the public such as the deletion of door handles and the addition of door mirrors. Elon Musk says that the doors will be able to tell when they need to be opened rather than having conventional handles that are user operated.
Also new to the car are large all-terrain Goodyear tyres along with cameras placed around the car which will either be for an off-road clearance mode or a 360-degree style camera setup. Underbody protection running the entire length of the Cybertruck was also sighted on the model shown at the opening of the gigafactory.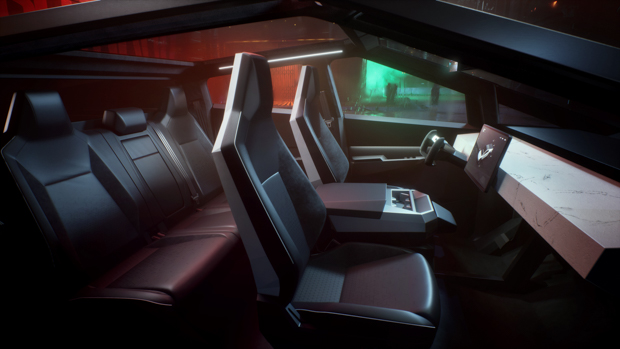 Musk has said that the new Texas factory could eventually produce up to one million vehicles annually which would raise total global production to over two million vehicles by 2023.
What to expect from the Tesla Cybertruck
Musk previously reported in December 2021 via Twitter that the Cybertruck would be available with a quad-motor variant at the start of production. This means that there is one electric motor per wheel to give "ultra fast response torque control" according to Musk.
This was likely to be a response to the Rivian R1T and GMC Hummer trucks which are also available with a four-motor setup.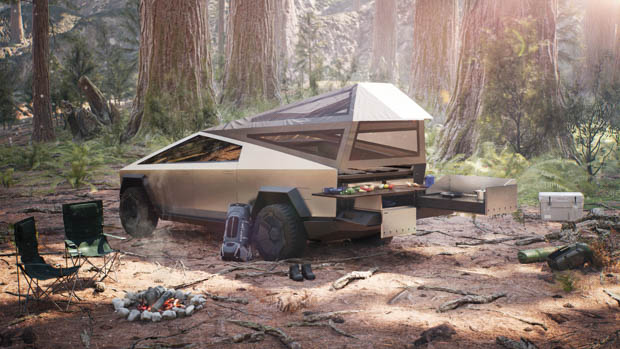 Also likely to appear will be a 'crab mode' which allows the rear wheels to turn in the same direction as the fronts, or alternatively turn in opposite directions for greater maneuverability like when parking or when in difficult terrain.
The Cybertruck was supposed to start production in 2021 however impacts from the COVID-19 pandemic meant this was pushed back.
Standard features of the Cybertruck include a 6300kg towing capacity, adaptive air suspension, six seats and a 17-inch centre touchscreen.
Tesla promises that the Cybertruck will be able to accelerate to 100km/h in "as little as 2.9 seconds" and will have up to 800km of range.