While Chasing Cars has already extensively covered the Cybertruck, the latest development in the long gestation of the electric ute will be the availability of quad motors and rear-wheel steering.
Previously, the highest spec Cybertruck able to be ordered was a three-motor variant, however Musk has confirmed on Twitter that the first trucks will come with a quad motor setup – one for each wheel – to provide "ultra fast response torque control".
Tesla chief executive officer Elon Musk made the announcement, perceived to be a response to the quad-motor Rivian R1T prototype, via Twitter.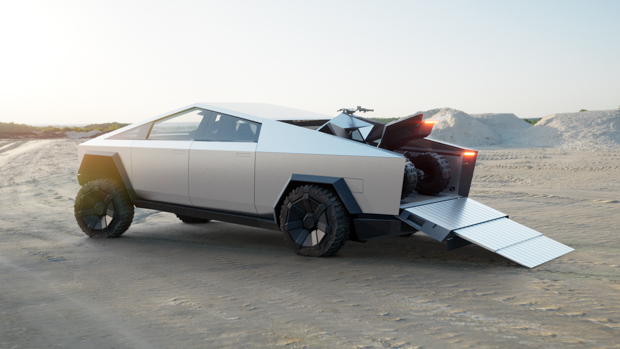 It appears that the Cybertruck will also gain a crabbing mode similar to that already revealed for the GMC Hummer electric ute that launches in the US market in 2022. Crab mode allows the front and rear wheels to turn in the same direction.
Not only would this reduce the Cybertruck's turning circle, but it would also allow the truck to crab its way at slow speeds over obstacles – potentially assisting on very tight trails and at campsites.
While not confirmed, these updates to the Cybertruck might be behind some of the reasons why the car has taken so long to enter production.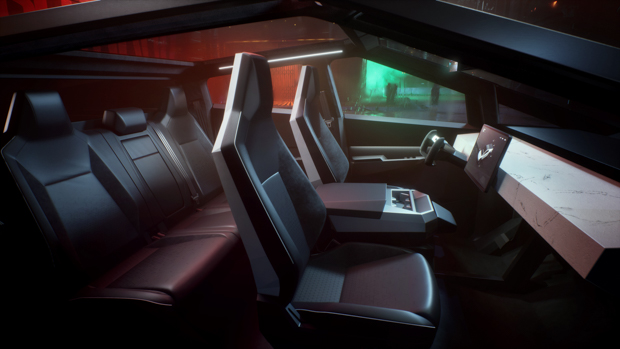 As Chasing Cars reported, the initial reveal for the Cybertruck happened back in 2019, with production predicted to start in 2021, however COVID-19 had other plans.
It'll likely be four years since the reveal that we will see the Cybertruck in action on public roads, however Australian cars might not reach our shores until 2024.
After many setbacks and delays, Elon Musk is still confident that the Cybertruck will land in the driveways of owners by 2023.