Subaru has unveiled the facelifted version of the 2022 Forester that gives the midsize SUV a new design and an enhanced safety package to appease family buyers.
Unveiled for the Japanese market, the Forester now wears a new set of LED headlights that cuts out the bottom corners for a more angular design, while the front bumper now bulges out on either side.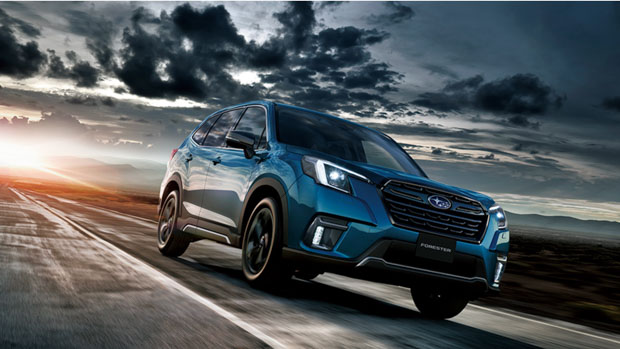 It all helps build on the three-dimensional design that continues with the larger hexagon grille to give the Forester a more imposing appearance on the road.
Subaru has enhanced the EyeSight safety system cameras that have a wider field of view so the Forester can detect more obstacles sooner and brake earlier if needed.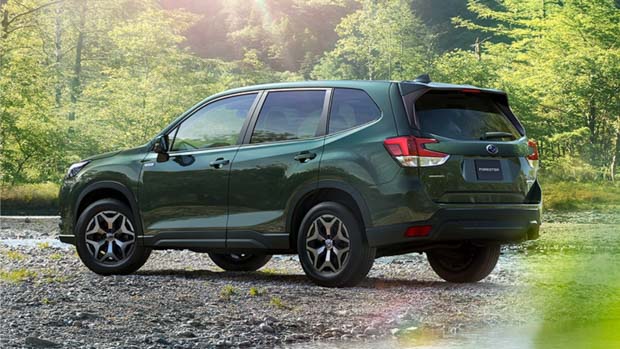 While the exact specification may not carry over to the Australian market, Subaru also mentioned it has given the Forester a new suspension tune that it says has made it more supple and sportier to drive.
The rear of the Forester appears to be unchanged with the SUV retaining its recognisable claw-like tail lights and upper rear spoiler.
Moving inside, the Forester is seemingly unchanged with its functional interior gaining three new interior trims options that include waterproof polyurethane, ultra suede and the choice of brown or black Nappa leather.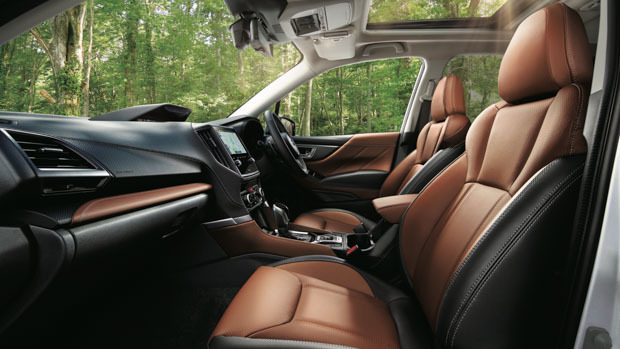 Globally, Subaru is also offering a wider choice of colours that includes Cascade Green Silica, Autumn green metallic and Brilliant bronze metallic.
We can't be sure which of these trim level options will make it to Australia but we've been told by Subaru Australia to stay tuned for more information in the coming weeks.