Mitsubishi has revealed the plug-in hybrid version of its all-new 2022 Outlander midsize SUV, with a full specification breakdown planned for later this month.
In the images released yesterday, the Outlander PHEV presents a familiar figure with the new-generation design promising increased practicality and performance, and superior style compared to the nine-year-old outgoing model.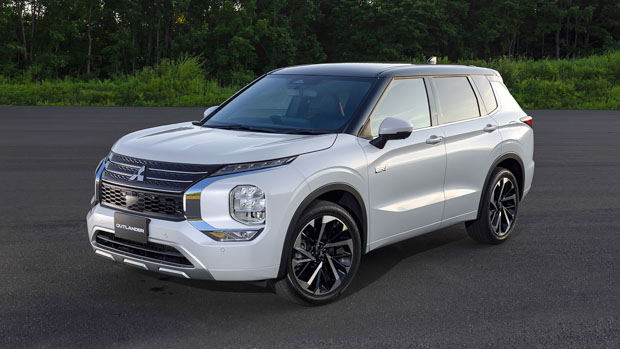 The plug-in hybrid's exterior design is largely identical to the regular petrol-powered model, with the only difference being a two-tone combination with a black roof (as per the top-spec petrol Exceed Tourer) and 'EV plug-in hybrid' badging sprinkled around the car.
The fourth-generation Mitsubishi Outlander will go on sale in Australia in November, with the plug-in hybrid set to follow in early 2022.
What do we know about the 2022 Outlander PHEV?
The Outlander was one of the first SUVs to be offered with a plug-in hybrid drivetrain in Australia, launching back in January 2014, and Mitsubishi hopes the new-generation model can replicate an element of the enormous success of the Toyota RAV4 Hybrid.
Key facts and figures will remain underwraps until the imminent big reveal but Mitsubishi has given us some insights into the new Outlander plug-in hybrid in the past few months.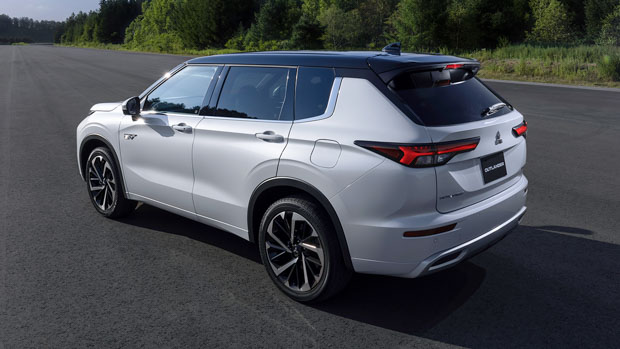 The biggest change is that the switch to an all-new platform has opened up more space and allowed Mitsubishi to offer the Outlander plug-in hybrid as a seven-seater for the first time. It's move that will no doubt be welcomed by families who were previously restricted to five seats if they wanted the PHEV version.
Mitsubishi says the Outlander plug-in hybrid will have an electric-only driving range that is even longer than the previous-generation model, which was rated at 45km under more realistic WLTP testing conditions.
Performance will also receive a boost, with an increase in outputs more than likely, along with a re-worked all-wheel-drive system.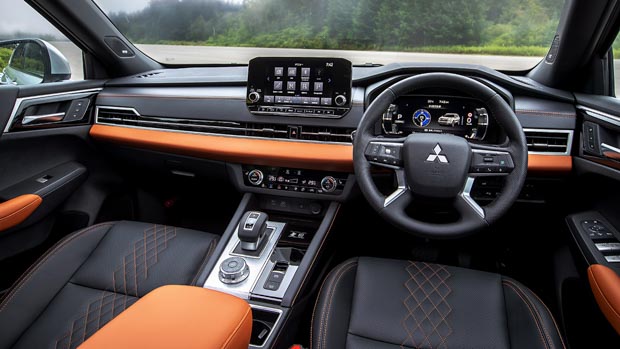 For context, the outgoing Outlander PHEV used a 2.4-litre four-cylinder making 94kW of power and 199Nm of torque, with an additional 60kW electric motor at the front and a 70kW motor at the rear. Total system output was rated at 157kW and 332Nm.
More information will become available later this month so stay tuned to Chasing Cars.