The 2021 Mitsubishi Outlander will soon be revealed to the public but early signs have pointed to the midsize SUV packing a hybrid variant and being a hoot to drive off-road.
The current third-generation Mitsubishi Outlander has been on sale since 2012 but will finally be shown the door in the second half of this year when the new model is finally introduced.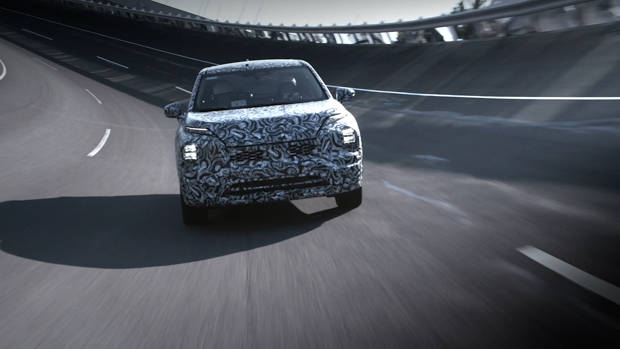 Exact timing is unclear, but the United States will receive the fourth-generation Outlander around June, with Australia said to follow soon after.
Mitsubishi has shown off some teaser footage of a camouflaged new Outlander sliding along muddy roads at speed, ploughing through snow and wading through water, suggesting a stronger emphasis being placed on the SUV's off-road ability in the fourth-generation.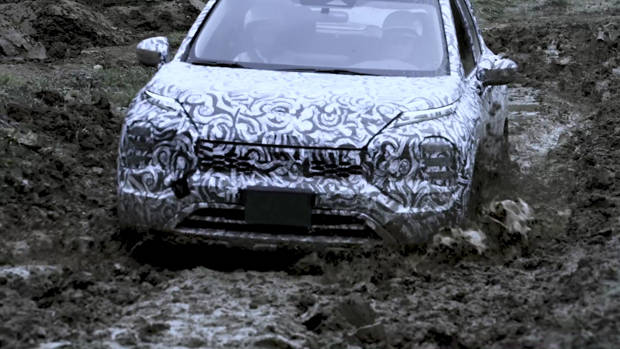 Lead engineer on the Outlander project, Kentaro Honda, said Mitsubishi had gained extensive knowledge from racing in events such as the infamous Dakar rally which they had applied to the Outlander.
"We also specifically developed a new drive mode selector to provide confident driving at all times and in all weather conditions. We hope that many customers will have great experiences with the enhanced driving performance of the all-new Outlander" he said.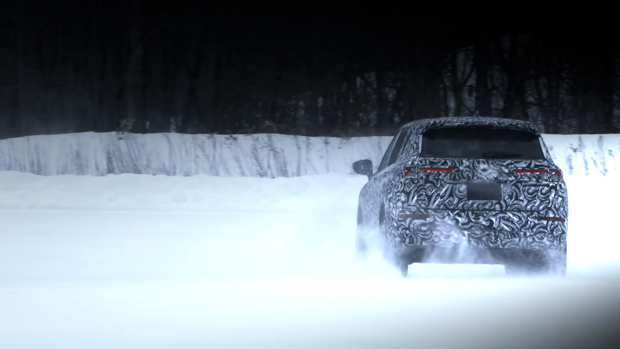 The fourth-generation Outlander is expected to sit on an updated version of the CMFC platform that underpins the upcoming Nissan X-Trail, which is shared under the Renault-Nissan–Mitsubishi Alliance.
It is unclear whether the Outlander will carry over its current two-litre and 2.4-litre four-cylinder engines or adopt the 2.5-litre four-cylinder engine from the new 2021 Nissan X-Trail.
However, Mitsubishi's public relations manager Catherine Humphreys-Scott said, either way, a hybrid variant was likely.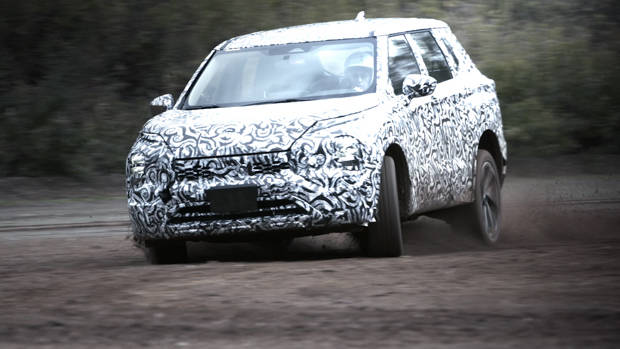 Ms Humphreys-Scott said at this time she was unsure in what drivetrain the hybrid system would be attached to but it was highly likely that a hybrid would be coming to Australia.
Mitsubishi introduced a plug-in hybrid for the Outlander in 2014, with the current version using the 2.4-litre four-cylinder making 94kW of power and 199Nm of torque, with an additional 60kW electric motor at the front and a 70kW motor at the rear.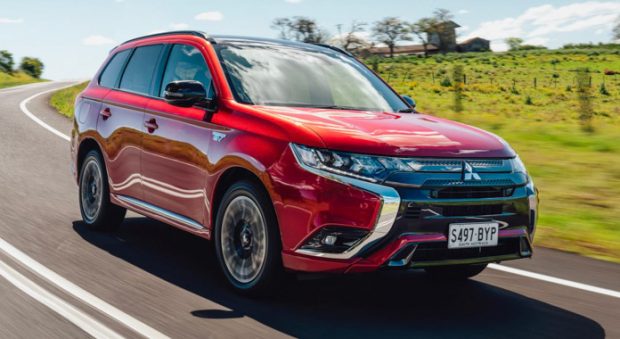 A combined power and torque figure is not stated, however, when in electric-only mode the system puts out a maximum of 80kW and can travel 45 kilometres before the petrol engine needs to take over.
Mitsubishi is continuing to expand its electric line up and expects a PHEV version of its recently refreshed Eclipse Cross PHEV small SUV to arrive in Australia in June 2021.
More details on the fourth-generation Outlander will be revealed at Mitsubishi's official launch on February 16.