The 2022 MG 5 station wagon is set to launch in Europe in October this year, with Australian information still to be confirmed.
Alongside the announcement of the new MG 5, MG confirmed another new vehicle dubbed the Marvel R, a medium SUV with three motors, 212kW of power and 665Nm of torque.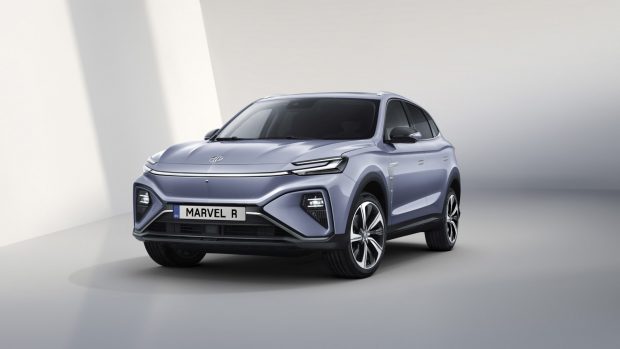 While the Marvel R will likely be the brand's volume seller, the MG 5 is still an intriguing vehicle. 
As for where the new MG 5 will sit in the range, you could be forgiven for not entirely understanding the brand's naming conventions. Currently, the brand sells the HS medium SUV, the MG 3 light car and the small SUV ZS – also available in electric guise.
This new MG 5 will sit somewhere in the middle of the brand's range, below the oddly-named Marvel R in the lineup. That is, if it lands in Australia, which is still up in the air.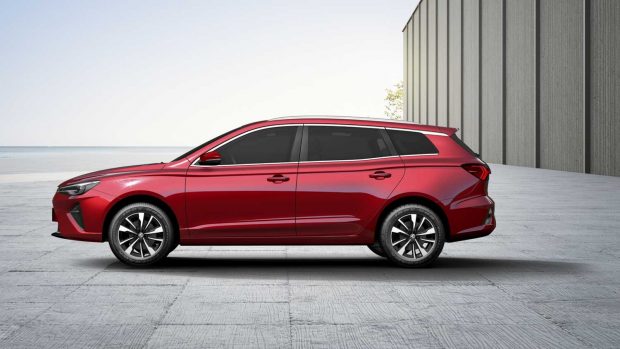 Regardless of naming conventions, the brand is bullish with MG CEO Matt Lei saying: "with the new MG Marvel R Electric and MG 5 Electric, we introduce two next-generation battery electric vehicles that meet the demands of the most discerning European motorists." 
Powering the MG 5 is a single electric motor with 135kW of power and 280Nm of torque. The range is quoted at around 400km, though MG does not cite a battery size or maximum DC fast-charge speed, just that it can be charged from 0-80 per cent in around 30 minutes.
The MG 5 will be essentially peerless in Australia, but its dimensions put it in a similar category to a Skoda Octavia wagon. It measures in at 4,544mm with a 2,665mm wheelbase and a width of 1,811mm.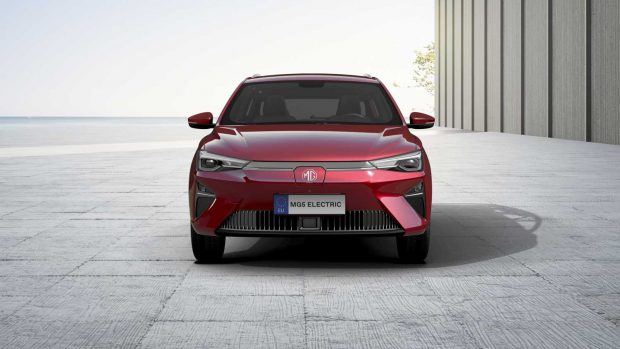 Of course, one of the station wagon's main callings is boot space, which MG quotes at an impressive 570L with the second row up.
More images and specification details will come to light closer to the MG 5's full October launch date.