Mercedes-Benz has announced its GLB compact SUV will gain a facelift for the 2023 year, bringing more standard equipment, an updated front and rear design and petrol mild-hybrid systems.
The Mercedes-Benz GLB competes with other midsize luxury SUVs such as the Lexus NX, Audi Q5 and the BMW X3.
The GLB sold a total of 2073 units throughout 2022, falling behind the likes of the Porsche Macan (2737), the Lexus NX (3362) and the Tesla Model Y (8717).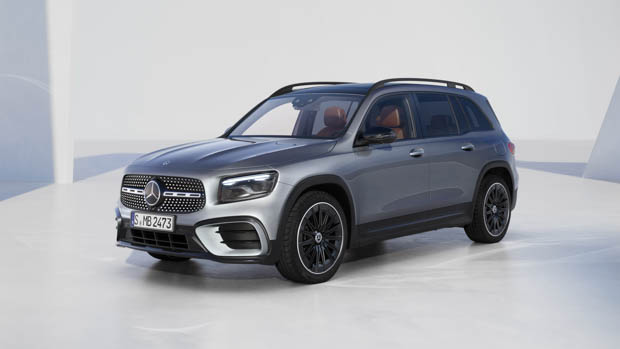 Mercedes-Benz Australia has confirmed to Chasing Cars that the facelifted GLB SUV will arrive in Australia during the fourth quarter of 2023.
What's changed for the GLB in 2023?
Other than refined exterior styling, the GLB has also seen an improvement in its standard equipment list.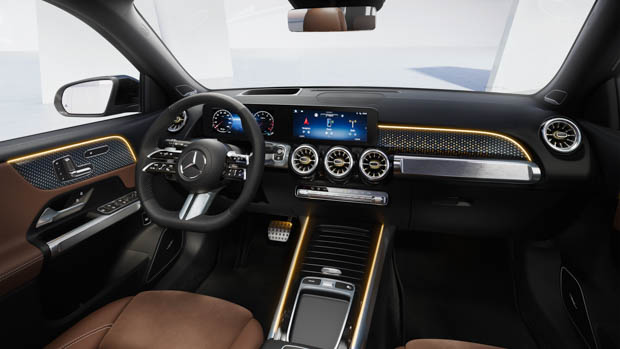 Now standard across the GLB range are LED 'high performance' headlights, comfort Artico/fabric seats, a leather steering wheel and double screens.
A 7.0-inch screen paired with a larger 10.25-inch screen for the instrument cluster are standard, however dual 10.25-inch screens are available as an option.
An additional USB-C port has also been added, along with extra device charging power.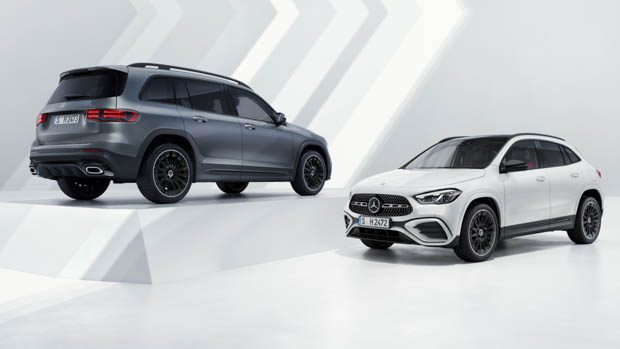 Mercedes-Benz says that "in the future" wireless phone pairing for both Android Auto and Apple CarPlay will be offered.
An optional digitalisation package will be available for the Mercedes-Benz GLB, which will include the ability to play mini-games in the car such as Sudoku, Shuffle Pack and Pairs.
Mild-hybrid power comes to petrol engine options
In Europe, the GLB seven-seater will be available with the choice of four petrol and four diesel engines.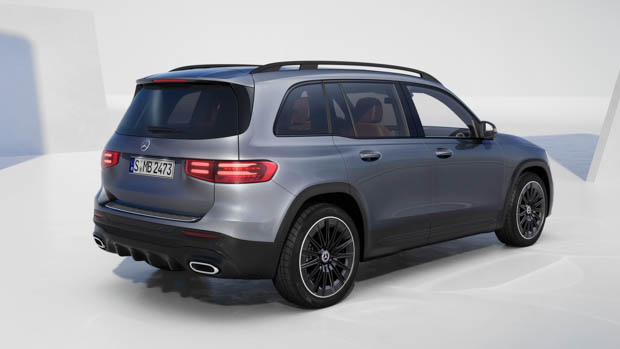 All petrol engines for the GLB have been electrified and now feature a mild-hybrid, 48-volt system that can provide an extra 10kW of power to support the combustion engine.
Petrol powertrain outputs range from 100kW/230Nm for the 1.3-litre turbocharged petrol engine and up to 165kW/350Nm for the 2.0-litre turbocharged petrol engine found in the GLB 250 4Matic.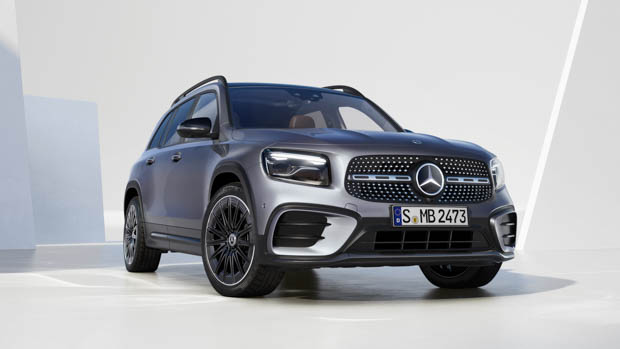 Diesel engines, on the other hand, are all 2.0-litres in displacement, with power and torque outputs ranging from 85kW/280Nm to 140kW/400Nm.
Two transmission options are standard: a seven-speed dual-clutch or an eight-speed dual-clutch automatic transmission.
The top two petrol models are available with Mercedes-Benz 4Matic all-wheel-drive system.