Kia Australia has already gone and confirmed that it will bring its first-ever ute to market locally around 2025. Now, we have a better idea of its styling thanks to fresh renders.
Although naming is yet to be revealed, it's possible the dual-cab ute could be called the Tasman, which is fitting considering Australia's close proximity to the Tasman Sea.
But what exactly will this new ute look like?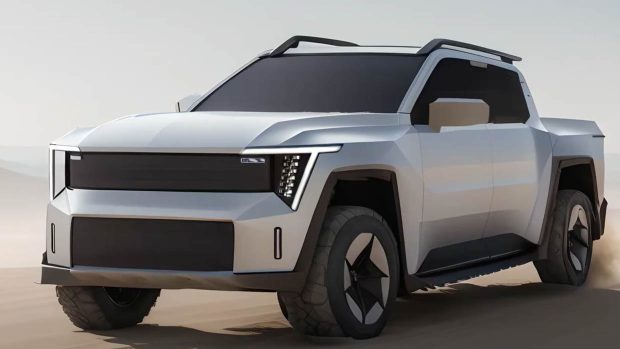 We don't have any official pictures just yet – it's still very early days – however new renders courtesy of Sustvin show that the ute could get similar exterior styling to the Kia EV5 and EV9 electric SUVs.
With both horizontal and vertical LED light signatures and a boxy figure, the Tasman ute could look pretty menacing in production guise.
We've seen some spy shots of the ute undergoing evaluation and testing, but the front end has always been well covered to mask the styling.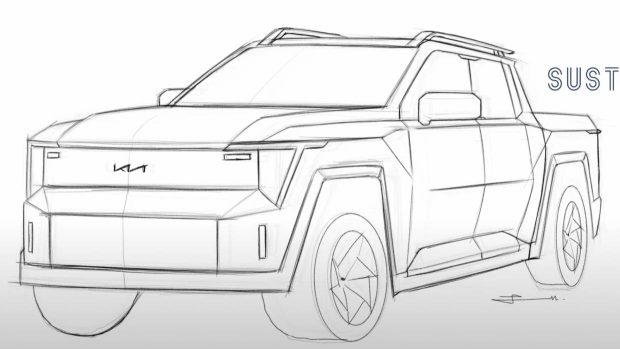 The Kia ute is going to go straight up against the heavy hitters of the ute segment, the Toyota Hilux and Ford Ranger, when it eventually goes on sale.
Expect to hear more about Kia's first ute sometime during 2024.
Will the new Tasman ute be electric only?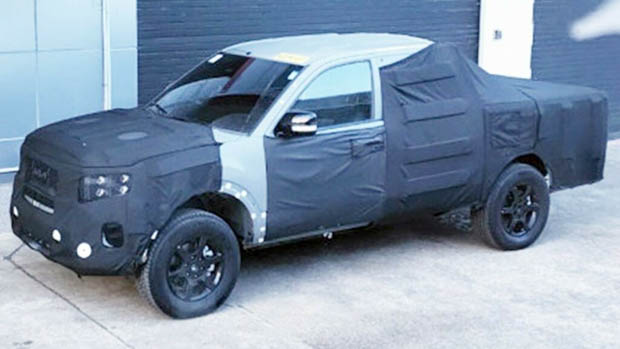 Considering the new ute is likely to hit the market around 2025, is it possible that it will be a pure electric offering?
Well, it's certainly possible, however earlier reports by Chasing Cars indicated that the Kia ute will be initially launched with a turbo-diesel engine to help make it competitive against the likes of Hilux and Ranger.
Expect similar outputs to the current Toyota Hilux (150kW/500Nm), however what exact engine will be used is still behind closed doors. Options of a 2.2-litre four or V6 turbo-diesel engine are understood to be under consideration.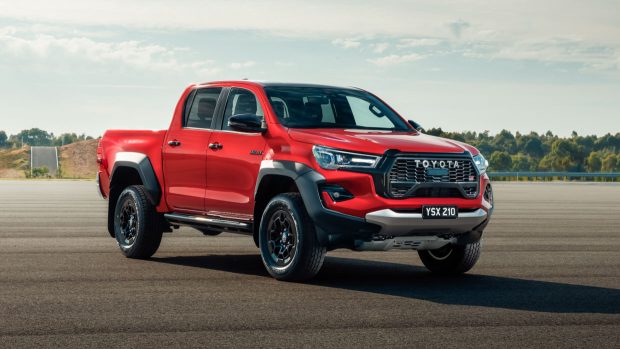 Kia Australia will be targeting a 3500kg braked towing capacity supported by a new body-on-frame platform.
Building a ute for an electrified era
Speaking on the electric front, it would be unlikely that the new Kia ute would be developed just with turbo-diesel power in mind.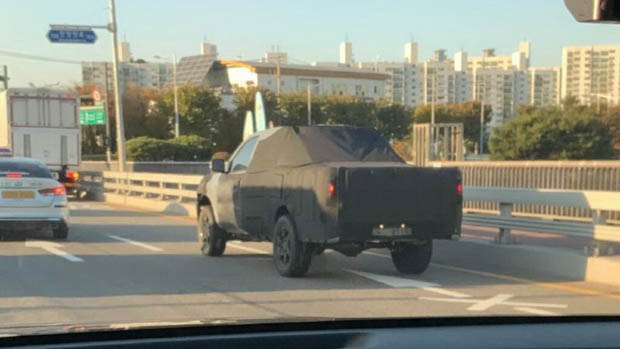 If the hard work has been done to build a ground-up body-on-frame platform, Kia is very likely to want to 'future-proof' the ute to also cater for electric motors and battery packs within the same platform.
For Kia to build an entirely separate electric platform for a ute would come at a significant cost, so that's very unlikely.
It's certainly going to be a challenge for manufacturers to boost electric dual-cab utes in a country as large as Australia.