Great Wall Motors (GWM) will shortly enter the large pick-up space in China with the 2022 King Kong Cannon ute that is similar in size to America's Ford F-150, Chevrolet Silverado, Toyota Tundra and Nissan Titan.
But while its traditional rivals are workhorses, the King Kong Cannon is aimed at "young entrepreneurs" in China rather than tradies, its maker says.
Measuring in at 5635mm long, 1880mm wide and 1815mm tall, the King Kong Cannon ute is no small thing. In fact, it is over 300mm longer than a Toyota Hilux, putting it in the larger pickup style range of utility vehicles.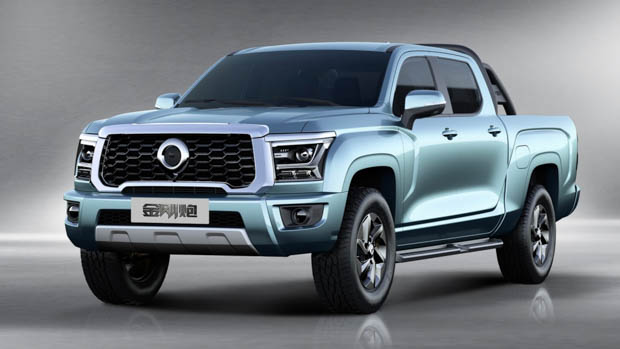 If it came to Australia, the King Kong Cannon would sit above GWM's Cannon ute in the local market. The Cannon competes with vehicles like the Hilux, and measures in at a more modest 5410mm long, 1934mm wide and 1886mm tall.
Could the GWM King Kong come to Australia?
The King Kong Cannon ute has not been confirmed for the Australian market, but the brand did not rule it out when quizzed on an Australian release date by Chasing Cars.
A spokesperson for GWM said that "there are no firm plans at this stage for a local Australian launch of the King Kong Ute" but noted that "like all new GWM products that are unveiled and released overseas, we continue to work closely with our Head Office colleagues to evaluate opportunity and business case."
GWM sold 6742 examples of the 4×4 Cannon ute in 2021 which was up significantly from the 109 sold in 2020.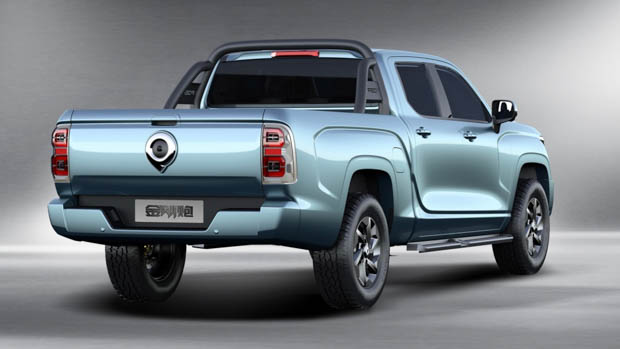 To compare with other large pickups sold in Australia, Ram sold 4025 pickup trucks, while Chevrolet sold 2118 Silverados down under. With an increase of sales with these particular vehicles over the past two years, GWM could be targeting the right market by bringing the King Kong Cannon to Australia.
What could the GWM King Kong cost if it came to Australia?
If we look at the price differences between the top of the range Cannon X dual cab ute and the top of the range Toyota Hilux Rugged X, we can get an idea of what the GWM King Kong might sell for when compared to a similar large-size pickup.
A top spec GWM ute (Cannon X) comes in at $44,490 before on-road costs, while the top of the range Toyota Hilux Rugged X model is priced at $70,750 – making the GWM about a third cheaper than the Toyota.
If we then look at prices of a Chevrolet Silverado Trail Boss 1500 LT, which costs $106,990 before on-road costs, we can calculate that the GWM King Kong ute could come in somewhere around the $67,000 to $70,000 mark.
Petrol and diesel engines for King Kong Cannon
Two powertrains will be available at launch for the King Kong Cannon: a 2.0-litre turbocharged petrol four-cylinder producing 146kW of power or a 2.0-litre turbo-diesel four-cylinder engine producing 123kW of power. Torque outputs have not been stated, however the diesel would likely produce more than the turbo petrol.
If launched with those tunes in Australia the King Kong Cannon would fall some way behind regular dual-cabs in the engine department – and well behind large pick-ups imported from the US.
GWM's own Hilux-sized Cannon ute produces 120kW/400Nm from its 2.0-litre turbo diesel four-cylinder, while the Hilux itself makes 150kW/500Nm from a 2.8-litre four-cylinder unit.
Larger pickup trucks available in Australia such as the Chevrolet Silverado and Ram 1500 make the King Kong Cannon ute seem severely underpowered.
The Ram 1500 uses a 5.7-litre naturally-aspirated V8 HEMI engine that produces 291kW of power and 556Nm of torque and can tow up to 4.5 tonnes.
The Chevrolet Silverado, meanwhile, is available with a 6.2-litre V8 engine which makes even more power than the Ram 1500 – 313kW of power and 624Nm of torque.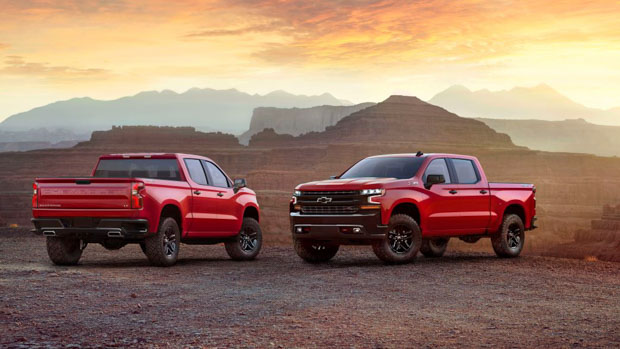 If GWM decided to bring the King Kong Cannon to Australia, it's possible the engines would be uprated – or the company might choose to utilise a larger six- or eight-cylinder engine to suit local tastes.
What to expect from the King Kong Cannon ute
Inside the GWM King Kong Cannon pickup, the interior features basic cloth seating but plenty of technology courtesy of two decent sized screens.
Like most modern cars, one screen is purely for infotainment use, while a second screen is for the digital driver's cluster that transmits speed, navigation and four-wheel-drive settings.
The size of said screens has not been confirmed, however they look to be at least 8.0-inches in diameter.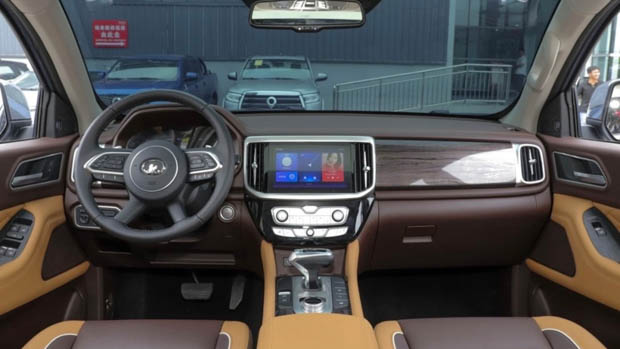 In terms of trim, the King Kong Cannon ute is likely to receive a higher, luxury variant similar to the top of the range Cannon X dual-cab ute sold in Australia.
For the meantime, other key features on the King Kong include LED headlights, keyless entry, electric sunroof, side steps, dual-zone climate control and a rearview camera.