GWM's Tank sub-brand has officially launched its new Toyota Prado-sized 400 4WD wagon in China which has the brand's GWM Australian arm interested in the project. 
A spokesperson for the brand in Australia said that "we continue to keep a close eye on all new GWM models as they are launched and the Tank 400 is certainly one of them.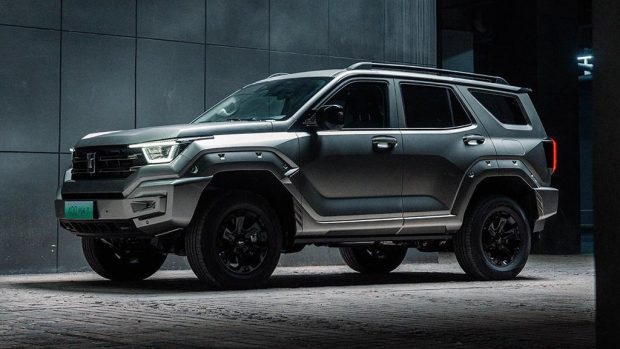 "Tank 400 remains a consideration but not yet decided for Australia".
GWM Australia also said that it was focusing on its Tank 300 model, as well as the "potential launch of Tank 500" in the future. 
The latter was spotted by Chasing Cars on Australian roads earlier this year suggesting it's not far away from the showrooms. 
What exactly is the Tank 400, and what would it compete against?
The Tank 400 sits between the already-launched-in-Australia Tank 300 and the upcoming Tank 500 large SUV.
The SUV measures in at 4985mm long, 1960mm wide and 1900mm tall, with a wheelbase of 2850mm, making it similar in size to the Prado.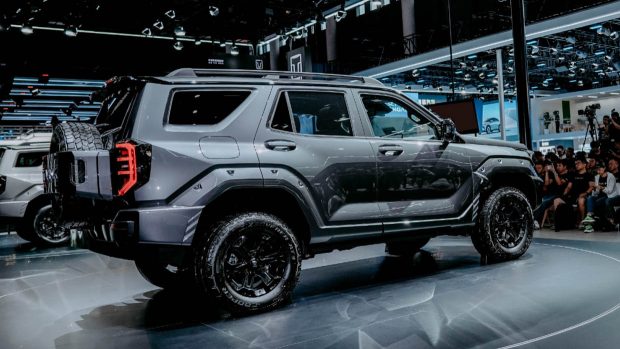 According to reports from Car News China, the 400 will be only offered in China with a plug-in hybrid 2.0-litre engine option that produces outputs of 304kW/750Nm.
This is unlike the Tank 300 and 500 models that also have pure internal combustion variants as well.
The Tank 400 will come with a decently sized 37.1kWh battery pack and should be able to travel around 100 kilometres in electric-only mode, according to GWM.
What standard specifications will come with the Tank 400?
Overseas reports indicate that there will be two trim levels of the 400 in China, however across the range the model will feature:
16.2-inch centre touchscreen
12.3-inch digital instrument cluster
Three-zone climate control
Ten-speaker sound system
Five-seat layout
As for pricing, the entry-level Tank 400 will cost 279,800 yuan in China (the equivalent of AUD$59,000).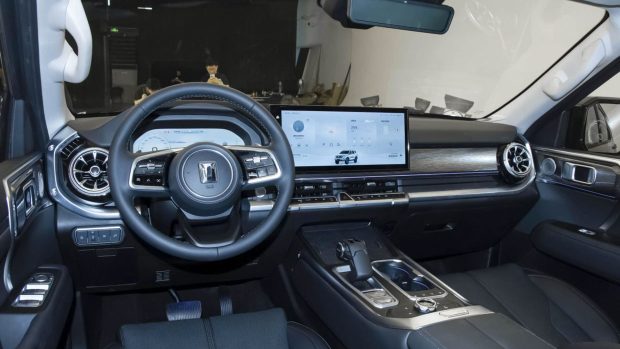 The base Tank 400 is set to feature 18-inch alloy wheels, full LED lights and a sunroof, along with leatherette and heated front seats. On the rear axle, the Tank 400 has a differential lock.
The top-trim level Tank has Nappa leather seats, a heated steering wheel and a head-up display. Ventilation and a massage function is equipped for the driver's seat. According to Car News China, the option of a rear differential lock is available for extra cost.
For the flagship, it will cost Chinese buyers 298,800 yuan (AUD$63,000).