Ford has today unveiled the second-generation Ranger Raptor that is set to go on sale in the second half of 2022, following the imminent arrival of the core Ranger line-up.
The 2022 Ranger Raptor has introduced a number of significant upgrades over its predecessor including a stronger petrol V6 powertrain, adaptive suspension and vastly improved interior just to name a few.
To give the new Australian-developed Ranger Raptor the attention it deserves, we've compiled a series of core articles below and more will join the list in the near future.
Learn more about the Ranger Raptor here:
Chasing Cars has also uploaded a walkaround video of the new Ranger Raptor with editor Tom Baker showing the 2023 Raptor in the metal.
New-generation Ford Ranger Raptor unveiled
Ford has ripped the covers off the second-generation Ranger Raptor that sits on the heavily upgraded T6.2 chassis shared by the US-market Bronco 4WD.
While the 157kW/500Nm 2.0-litre twin-turbodiesel four-cylinder engine will continue to be offered in other markets, Australia's Ranger Raptor will be available exclusively with a 292kW/583Nm 3.0-litre twin-turbo petrol V6 engine.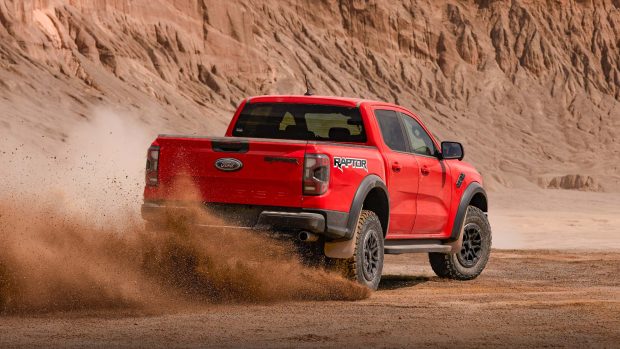 Paired with an upgraded 10-speed automatic transmission with a low-range transfer case, the Ranger Raptor now makes use of a full-time four-wheel-drive system.
Read more about the 2023 Raptor here or watch our video walkaround of the 2023 Ranger Raptor.
Why didn't Ford use a diesel V6 engine?
The decision to use a larger-displacement petrol V6 will have an undeniable effect on the performance the Ranger Raptor offers but Australians have historically shown a strong preference for diesel powertrains in utes which may leave some buyers alienated.
Chasing Cars asked Ford why they choose to implement the twin-turbo petrol V6 instead of the turbo diesel V6 engine which is available in the core Ranger line-up.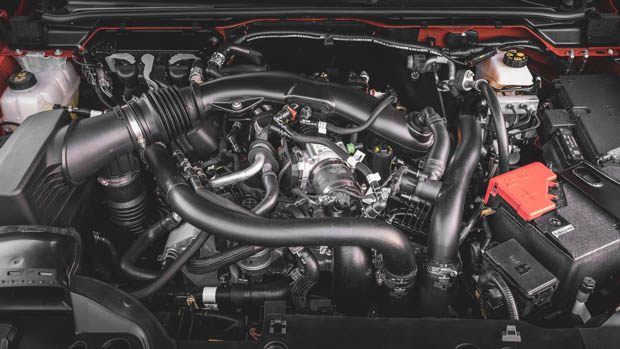 Ford provided a range of reasons for the decision, ranging from customer preferences to previous work the US team had done to match the petrol V6 with the T6.2 chassis in the Bronco Raptor.
Read more about the Raptor's new engine here.
Ford says Ranger Raptor has no true rival
Key figures at Ford have declared the Ranger Raptor doesn't have any close competitors in a swipe at Toyota and Nissan who have attempted to replicate the formula with the Australian-developed Hilux Rugged X and the Navara PRO-4X Warrior.
When asked if the growing squad of Ranger Raptor rivals played a role in the development of the new generation, Justin Capicchiano, Ford's supervisor of the Ranger Raptor program delivered a swift response.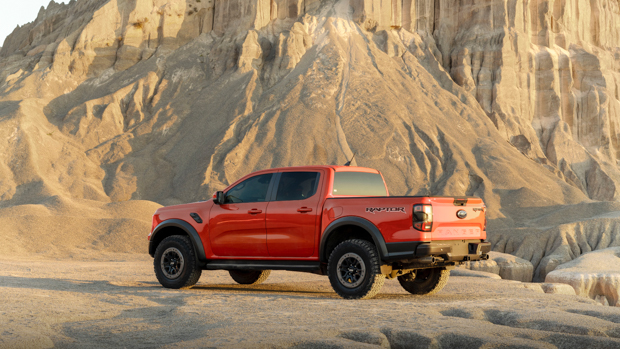 "We're not looking backwards at what Toyota or Nissan are doing, we're not interested," Mr Capicchiano said.