A hardcore Raptor version of the new Ford Everest "would be great to do" if there was enough demand according to the lead engineer on the Ranger Raptor project.
Ian Foston, global chief program engineer of the Ford T6 platform – the chassis found under the new Ranger and Everest – told Chasing Cars: "If we think there's an opportunity in that sub-segment (Everest Raptor) going forward then I'm sure we'll utilise the assets and platform we have to develop something."
Read more about the new Everest:
Should an Everest Raptor emerge it would likely share the new Ford Ranger Raptor's 292kW twin-turbo 3.0-litre V6 petrol engine and advanced hardcore off-road chassis components.
"We've had people come to us from enthusiast clubs and said: 'Wouldn't it be great to do an Everest Raptor?" Foston explained. "We said 'yes, it would', but we haven't had the demand in big enough numbers to justify us doing a unique development for Everest. But we'll always keep listening to customers."
Clearly, those keen on what would be the most hardcore large SUV available should start expressing serious interest to Ford Australia.
New ARB aftermarket kit for Everest
The 2023 Ford Everest lands in showrooms this August for an as-yet unknown price and will be available with a 184kW/600Nm 3.0-litre turbo diesel V6 or 157kW/500Nm 2.0-litre twin-turbo diesel four-pot.
Foston said a key reason to introduce the V6 turbo diesel was to "provide a better engine option for towing" due to customer demand.
For the more off-road orientated Everest shopper, Ford's worked with ARB to provide a large suite of accessories that are fully warranted (five years) through its dealerships.
"We'll be offering all the good things we get on Ranger: winch compatible bumpers, rock rails, roof platforms, snorkels and all the things we believe our off-road customers want," Foston said. "We'll be offering a suspension upgrade as well."
While the idea of an Everest Raptor may be sexier, Foston said more off-road capability, more on-road comfort and 3500kg towing capability were "catering to most customers."
Everest platform is electrification ready
Ford Australia currently has no hybrid models on its forecourts; the wait for the plug-in hybrid Escape SUV (promised in 2020) still goes on.
The Everest platform is "capable of electrification," Foston explained. "We've made the statement we'll be electrifying Ranger and the (Everest) platform is electrification ready."
The desire and demand for hybrid, plug-in hybrids and full electric vehicles – including large SUVs and pickups – is ever-increasing as Australians strive for fuel savings and fewer emissions. Well, except you Raptor buyers.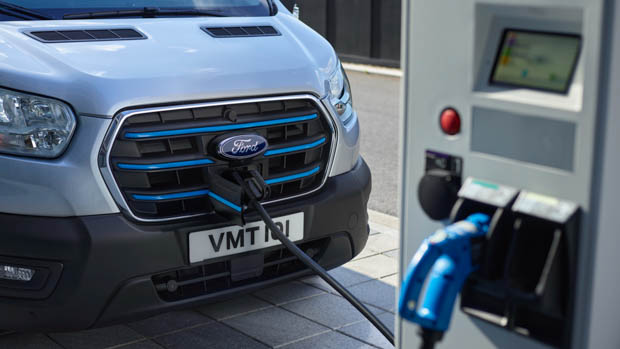 "Ford has mild hybrid, plug-in hybrid and full EV hardware to support all different kinds of EV solutions around the world," said Foston. "We've no (electrification) plans for Everest in the short term – it's mostly for Ranger – but that doesn't mean to say that won't change quickly. It's amazing the acceptance of EVs in all segments now around the world."
The engineer said they were "running as fast as they can on the electrification journey," and that in terms of an electrified Everest, Ford Australia "need to make sure we've got the critical mass for the product before embarking on the journey."
In conclusion, whether your leanings are towards a hardcore Everest Raptor or more tree-hugging hybrid Everest, get badgering Ford Australia to let them know your wallets are ready.