Overnight Audi has revealed a snazzy-looking fourth-gen A3 in a Sportback body style. The new car was to be unveiled in the glitz and glamour of Geneva, though Coronavirus scares cancelled this year's show.
Instead, we've had to make do with a live video courtesy of Audi for this, the fourth-generation A3 reveal. Audi claims the new car is more connected, sportier and better finished overall than its predecessor.
That third-gen car was starting to feel a little dated – especially that pop-up infotainment screen – and the new car will be a serious rival for a fresh-faced Mercedes-Benz A-Class, BMW 1 Series and more luxurious than a Volkswagen Golf.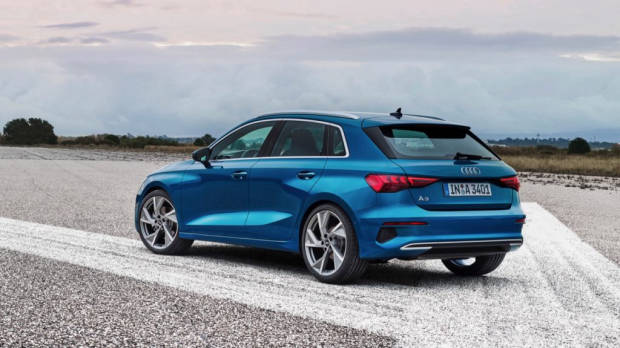 Audi design signatures rear their head on the fourth-gen A3, the hexagonal grille and typical Audi alloy wheels make appearances on this sport model.
Look a little harder and the new car is far more exciting, Audi has done away with the slab-sided profile of bygone A3s, employing eye-catching curves and surfacing along the flanks and blistered wheelarches, reminiscent of 80s rally cars.
This metallic Atoll Blue colour does wonders to show the curves off, too. The facade seems more evolution that revolution but like the Mark 8 Golf Audi asks the question why ruin something already successful?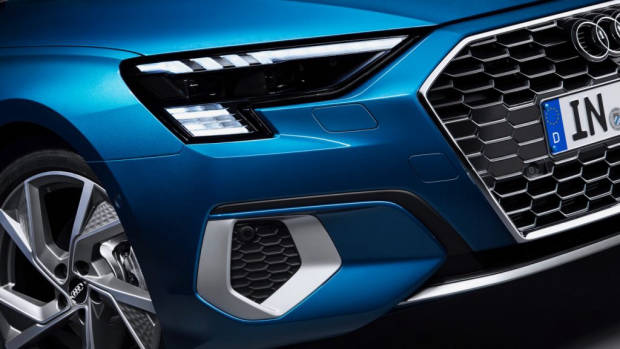 It's inside that the new car has leapt ahead of its predecessors, though. Audi's MMI system – a favourite here at Chasing Cars – driven by a 10.1-inch touchscreen that is beautifully integrated into the dashboard.
The ability to display navigation, radio, audio, Apple CarPlay and Android Auto in the instrument 12.3-inch digital instrument binnacle is a serious highlight.
On top of the great system itself, Audi will include extra connectivity functions with a smartphone app and an integrated Wifi hotspot for Audi connected services.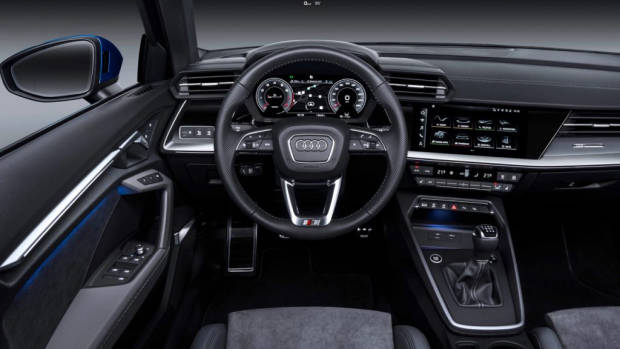 And of course, the interior design already looks to be class-leading; more restrained than the overt A-Class but with greater interest than BMW's 1 Series. We hope the quality will meet typical Audi standards.
On launch in Europe, there will be three engine options for the A3. Starting with the 110kW/250Nm 1.5-litre turbocharged petrol four '35TFSI' – found in the mid-spec A1 – the engine that is most likely to make it to Australia.
A duo of diesel motors comprise the remaining options (for now), the 30TDI producing 85kW and 250Nm and the 35TDI with beefier outputs of 110kW and 340Nm. All will be available with a seven-speed dual-clutch S-Tronic gearbox and drive the front wheels.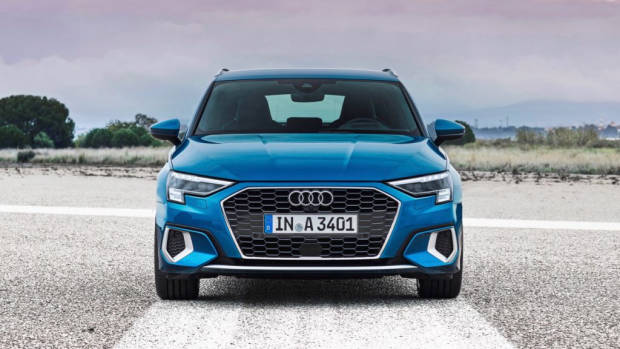 We may receive the 35TDI, although the Aussie penchant for petrol power means the base 30TDI oil-burner will surely be left out.
We know more powerful versions will be coming later; a range-topping 40TFSI likely, as well as an all-wheel-drive S3 and manic RS3 to follow later to do battle with the Mercedes-AMG A 45.
The fourth-gen A3 is underpinned by the ubiquitous Volkswagen Group MQB platform but Audi says suspension settings have been revised. Adaptive dampers will be optional on all cars that will drop the ride height by 10mm while offering modes to suit comfort or sportier driving.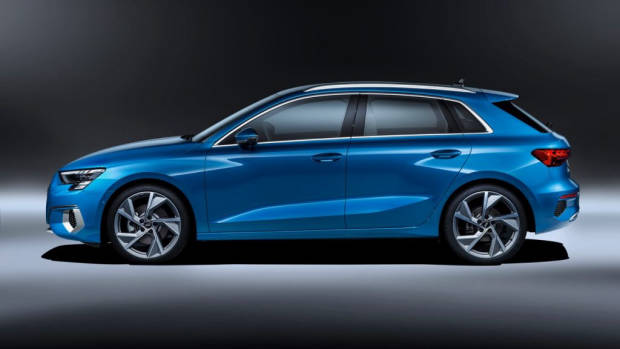 All S line A3s will be equipped with a 15mm suspension drop and firmer spring and damper setting to provide greater road-holding ability, though this suspension will be an option on all variants.
Safety tech in the fourth-gen A3 will include brake assist, swerve assist and lane departure warning as standard. Systems such as front and rear cross-traffic alert, advanced parking tech and adaptive cruise control will be optional, where many rivals offer these systems as standard.
Detailed pricing and specification is yet to be confirmed for Australia, though we expect our models to arrive loaded up with gear with European cars will be arriving in May.