The Polestar 2 will be priced from under $60,000 before on-road costs in Australia when it hits the road later this October, with AWD dual-motor variants falling under the $70,000 mark.
Comparisons with the Tesla Model 3 will be unavoidable for the Swedish midsizer, with the Volvo-derived Polestar 2 broadly sized to compete with Tesla's volume seller.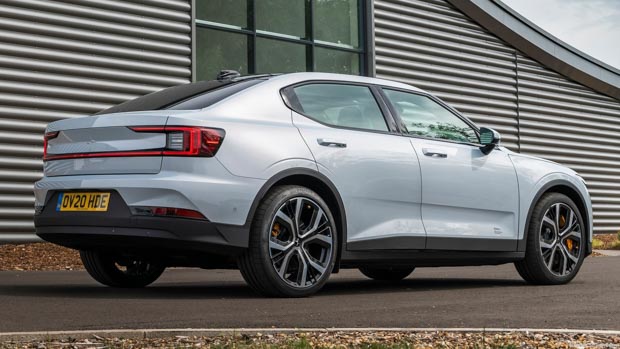 Unlike the Model 3, the Polestar 2 is a five-door liftback with a large hatchback at the rear revealing a large boot space. The Tesla alternative has a typical sedan boot.
Single and dual motor variants available
Polestar will fire the starting gun on their presence in Australia with a bang, introducing the front-drive Standard Range Single Motor variant of the Polestar 2 at $59,900 plus on-road costs. The base car utilises a 61kWh battery and produces 165kW/330Nm. Range is rated at 440km (WLTP).
The three-pronged range then proceeds to take in the Long Range Single Motor at $64,900 before on-road costs, while the flagship Long Range Dual Motor costs $69,900 – and includes true AWD thanks to its front and rear motor arrangement.
The Long Range Single Motor is front-drive, using a 75kWh battery to provide WLTP range of 540km while producing 170kW/330Nm. The Long Range Dual Motor adds an additional rear motor, taking outputs to 300kW/660Nm, though range from the 75kWh battery falls to 480km (WLTP).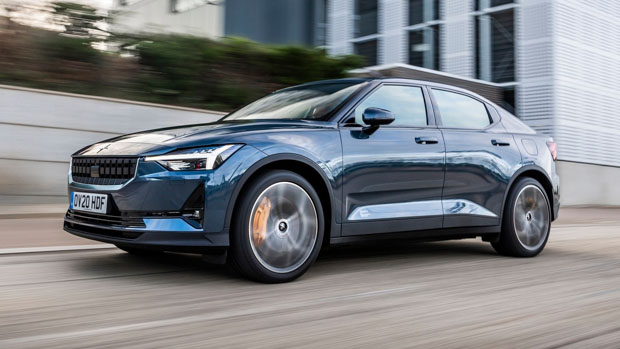 Priced beneath NSW rebate thresholds
Both Single Motor variants are priced to fall beneath the rebate threshold for EVs in several states. In NSW, the prices of these variants are subject to a further $3000 discount courtesy of the state government's EV purchase scheme.
In NSW, stamp duty is also waived for EVs costing less than $78,000, meaning buyers will be reimbursed approximately $5100 on the base Standard Range Single Motor, $5300 for the Long Range Single Motor, and $2600 for the Long Range Dual Motor, as that variant qualifies only for stamp duty reimbursement and not the $3000 rebate.
Sweetening the deal is a five year service plan, which is included in the basic pricing, along with five years of roadside assistance and a five year warranty to match cousin Volvo.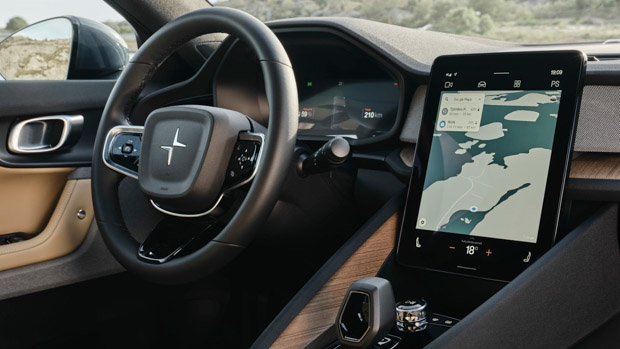 Buying a Polestar 2 in Australia
Outside, the Polestar 2 is shorter than a Volvo S60 sedan, with the EV measuring 4606mm long, 1859mm wide and a substantial 1479mm tall. To accommodate its skateboard battery pack the Polestar 2 rides higher than most non-SUVs.
Australians will be able to purchase a Polestar 2 via a direct-to-customer online sales model, though there will be physical "Polestar Spaces and Destinations" where cars can be viewed and test driven.
These physical destinations are expected to be in place by early 2022, meaning the first orders will go out to customers sight-unseen.
Many desirable features in option packs
To achieve its aggressive sub-$60,000 price point, equipment on the Polestar 2 is lighter as standard than on the related Volvo XC40 Recharge.
Animal-free upholstery will be standard, as will an 11.2-inch touchscreen that runs a Google Android-based operating system that is also shared with group brand Volvo.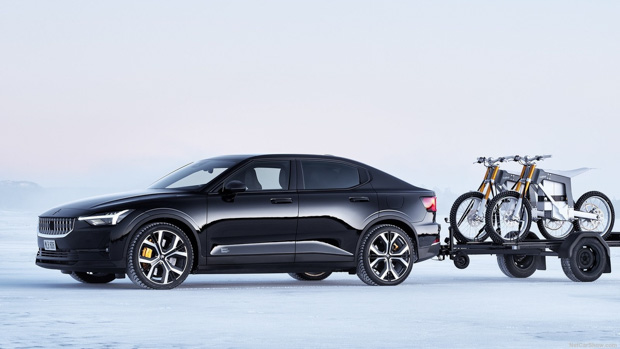 Three packages will allow buyers to tailor a Polestar 2 to a more luxurious specification.
A Performance pack ($8000) is available only on the flagship Long Range Dual Motor, and adds forged 20-inch alloy wheels, Polestar-specific gold detailing including on the brake callipers, and (manually) adjustable Öhlins dampers.
Available on all grades are the Plus pack ($6000) and the Pilot pack ($5000).
Adding differentiated "WeaveTech" vegan upholstery, Black Ash wood trim, electric and heated front seats, heated rear seats, a heated steering wheel, 13-speaker Harman-Kardon stereo and a panoramic sunroof, the Plus pack elevates the Polestar 2 closer to what would normally be expected as standard specification on a corresponding Volvo.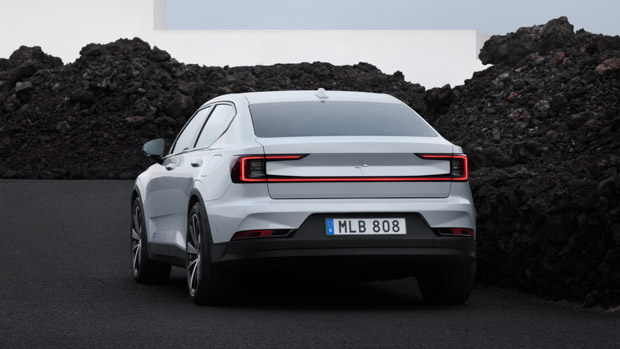 Unusually, most adaptive safety tech is not standard on the Polestar 2. Instead, the Pilot pack ($5000) bundles adaptive cruise control, traffic jam pilot assist, a 360-degree camera, blind spot monitoring, front and rear cross traffic alert, and pixel LED headlights.
Adding all three packs to the Long Range Dual Motor sees the price skyrocket to $88,900 before on-road costs, while a Long Range Single Motor costs $75,900 before on-road costs.
The Polestar 2's main rival, the Tesla Model 3, is priced at $59,900 in Standard Range Plus form, $73,400 in Long Range Dual Motor form and $84,900 in Performance Dual Motor trim.
Polestar 2 2022: prices in Australia
All prices listed are before on-road costs.
Standard Range Single Motor (FWD): $59,900
Long Range Single Motor (FWD): $64,900
Long Range Dual Motor (AWD): $69,900
Pilot pack: $5,000
Plus pack: $6,000
Performance pack: $8,000