Kia has revealed a series of images hinting at what we can expect the final EV9 electric SUV to look like. 
From these images, we can surmise that the EV9 will look quite similar to the concept that was unveiled 2021, with recent renders also sharing a similar design.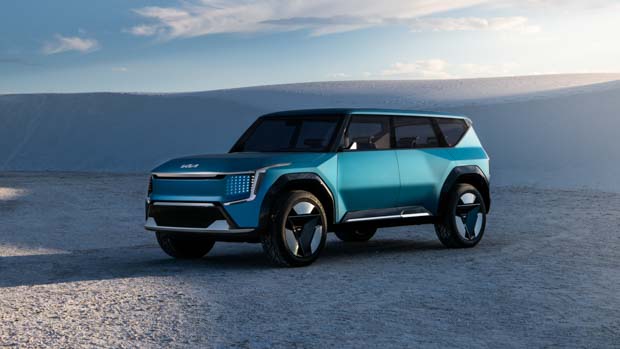 Set to be unveiled in full by Kia later this month, it's likely that this EV9 is likely to be one of only a handful of three-row electric SUVs on sale, alongside the Mercedes-Benz EQB, given that Tesla currently doesn't offer a seven-seat option for the Model Y in Australia. 
What do these images show?
Despite the lack of details in the teaser images, it confirms the box-like shape of the SUV.
As well as the squared-off edges, they also confirm that some of the EV6's aerodynamic design cues have carried over, evident in the angled C-pillar.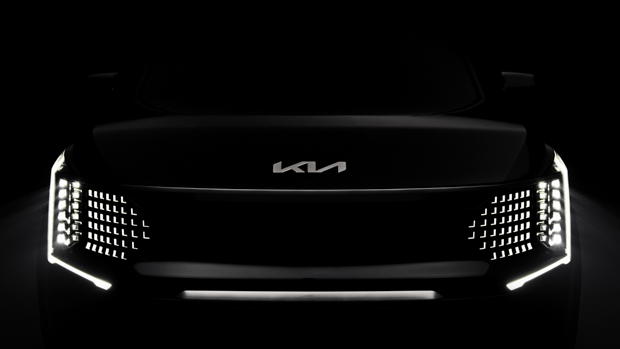 The front-on shot shows impressive detail in the headlights, with large L-shaped day-time running lights bordering the intricate details of the lamps.
What will power the Kia EV9?
Though Kia claimed that the initial concept vehicle had a driving range of up to 500km, it's a possibility that it will share a battery with the EV6.
If it does get the 77.4kWh battery (usable size) from the EV6, it could be able to drive up to 425km on a single charge.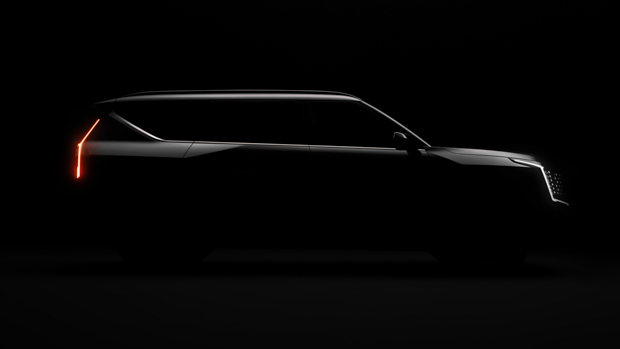 But given the EV9's larger footprint, it could also benefit from a bigger battery, giving it a a range that could match the 600km of range set to be offered in Audi's range-topping Q8 e-tron. 
Also likely for the upcoming EV9 is the use of dual electric motors (situated on each axle) to provide around 239kW/605Nm – similar outputs to the current Kia EV6 GT-Line.